Where to enjoy Pure! food in Stavanger? I visited Stavanger during the Gladmat food festival. Here is my top 5 restaurants in Stavanger, serving delicious local food, sustainable fish and organic produce:
1. Fish & Cow
Kjartan Skjelde is the owner of Fish & Cow and the Tango Bar in Stavanger. He's the co-writer of the 'familie kokebok' (family cook book) that was introducet at Gladmat.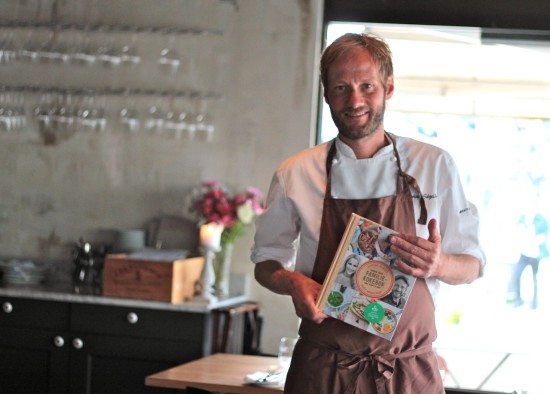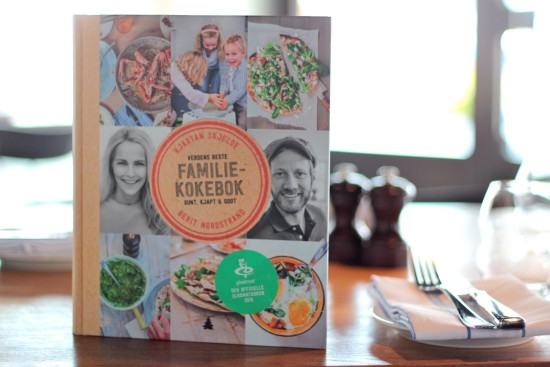 At Fish & Cow we talked to Rasmus Skoglund, the chef. He told us that for both the restaurants the ingredients are sourced as locally as possible.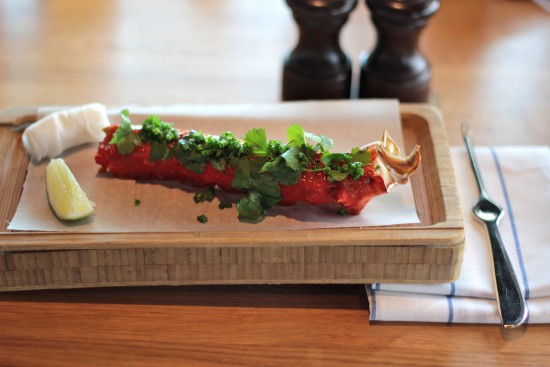 The king crab is from the north of Norway and most vegetables and the mussels are from the Stavanger region, from the islands of Rennesøy to be precise.
2. Renaa Matbaren & Renaa Express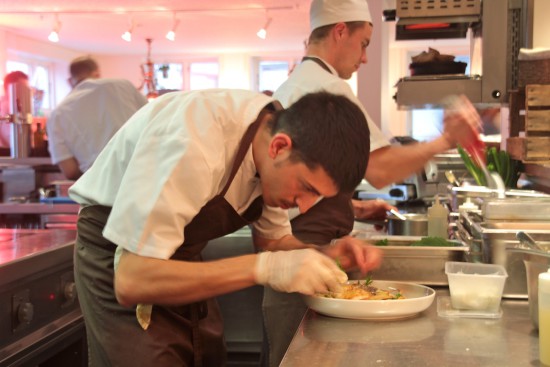 We enjoyed dinner at the brasserie. Renaa also has an exclusive gastronomic restaurant. It's like a chef's table where Sven Erik, the chef and owner, makes exclusive dishes for the diners.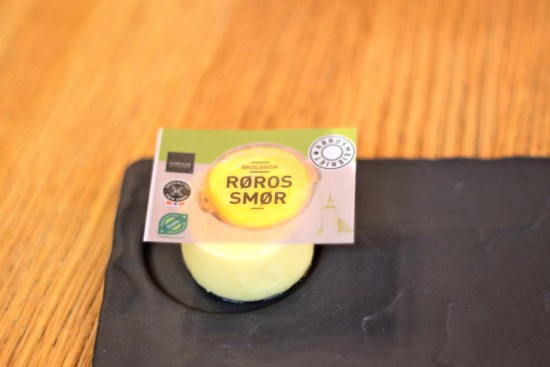 At Renaa Matbaren the menu is full of local food, they use some organic produce. The young beet roots from Brimse combined with the Rosalita goats cheese makes a colourful and tasty dish.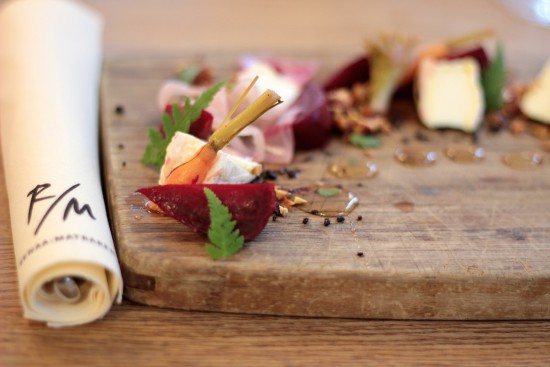 Because the Stavanger region is famous for its halibut, we tasted the halibut grenobloise. It was served with summer vegetables and herbs from Brimse.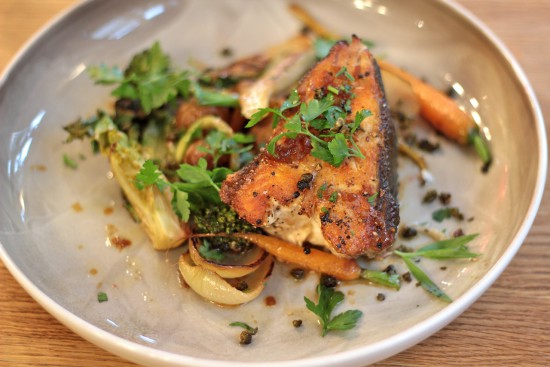 They also have a delicious cod dish with ratatouille. The best way to try as much of these lovely dishes as possible is food to share.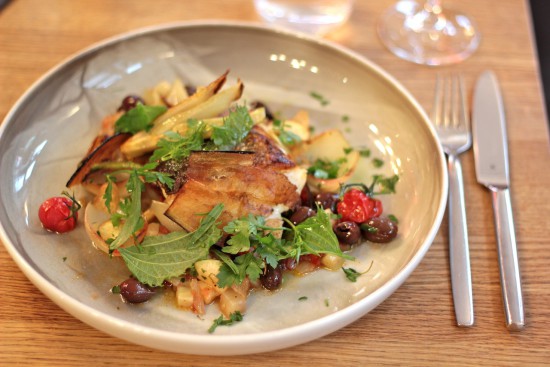 After dinner we dropped in at Renaa Express. It's a small world because I met Melanie again, she was sitting next to me in the plane.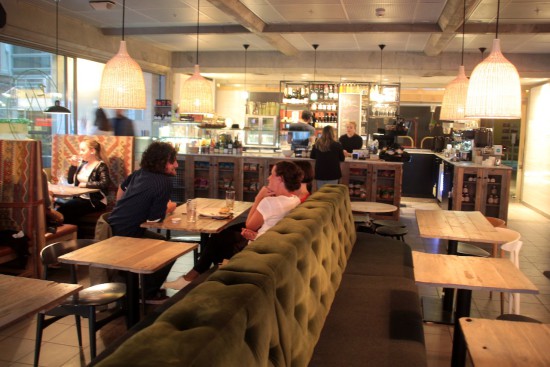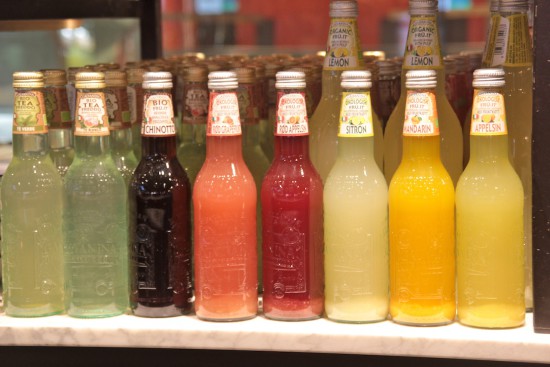 3. Tango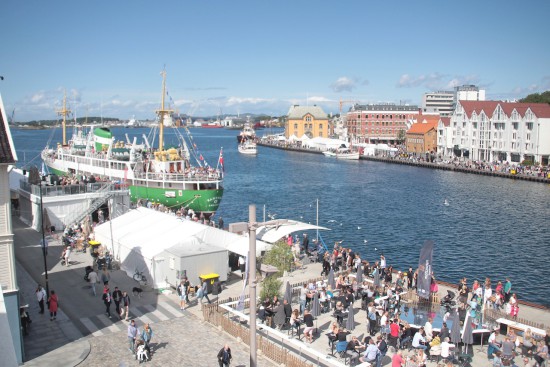 The rooftop terrace at Tango is amazing. It has a great view over the Gladmat food festival.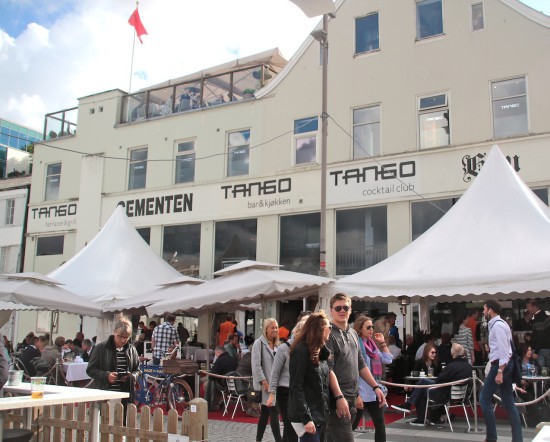 Tango is also owned by Kjartan Skjelde, the owner of Fish & Cow and co-writer of the family cook book. That's why the food at Tango is as local as possible.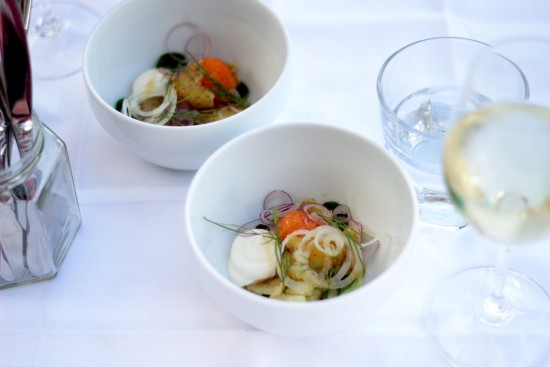 We tasted a delicious salad with locally grown potatoes and salmon eggs, and we couldn't resist the scrumptious Nordic shrimp salad.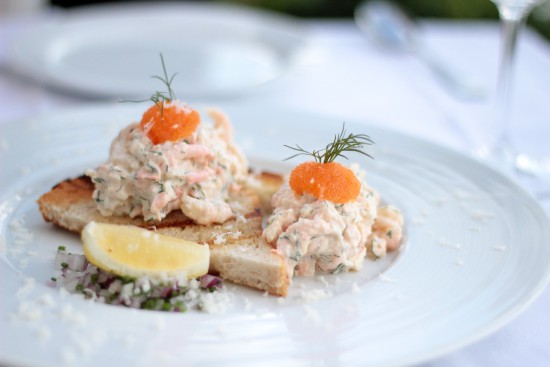 4. NB Sørensen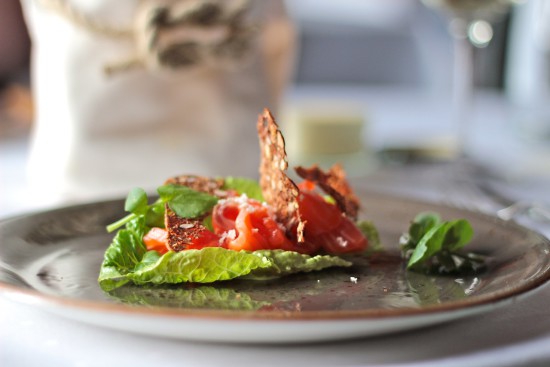 During Gladmat an 11-course dinner was served at restaurant NB Sørensen. There was some meat in the menu as well. I asked the staff, who were very friendly, if I could have veggie, seafood and fish instead of meat and that was not a problem.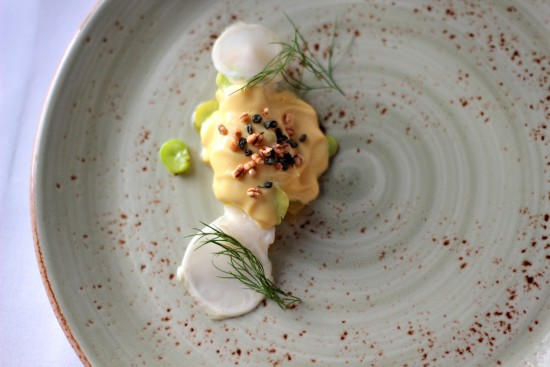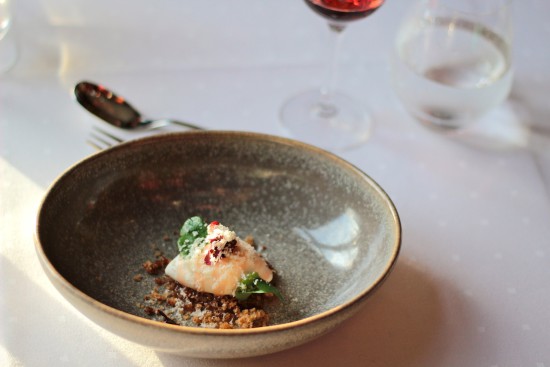 Excellent food-wine pairing. A bit too much maybe, as I found out the next morning, even with my glasses only being half full ; )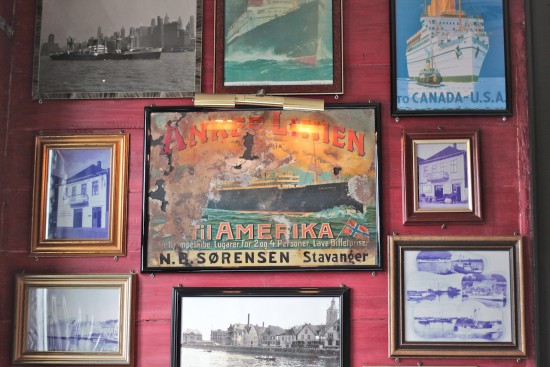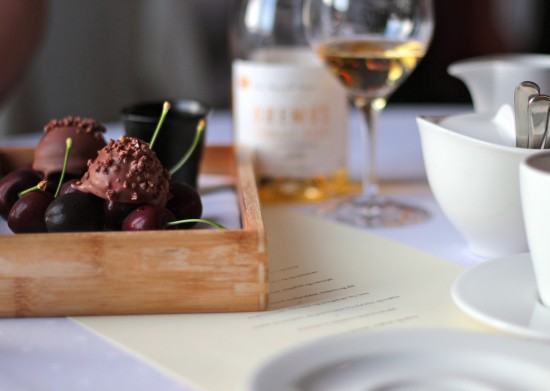 After this amazing dinner I took some photos of the action in the kitchen of chef Arnt Skjerve.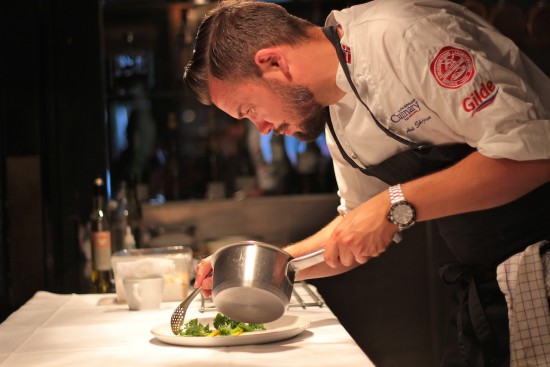 5. Fisketorget
We only had a quick look inside at Fisketorget. As the name already implies this restaurant and shop is best known for its fish and seafood specialties. Perfectly located on the Vågen harbour front.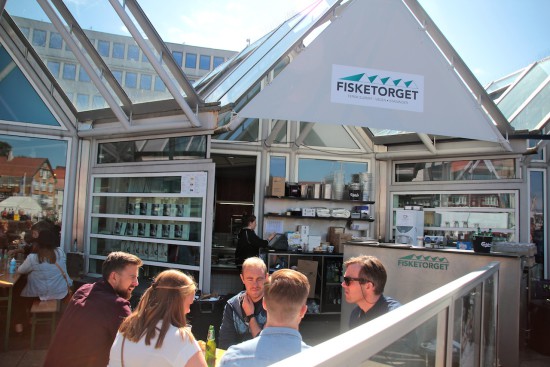 9 x Travel tips in and around Stavanger >>
Check out all pictures of Pure! Stavanger >>