Where to eat vegetarian, organic and local food in Palma de Mallorca? 3x Tips with healthy and delicious food in Mallorca's capital and largest city of the Balearic islands.
3x Organic and vegetarian restaurans in Palma de Mallorca
1. Ziva – vegan and organic food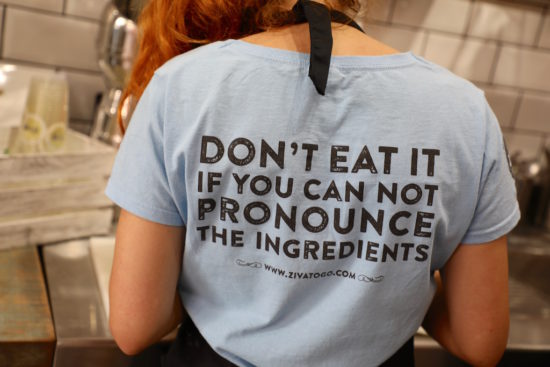 Ziva has 3 locations in Palma. I visited Ziva to Go in Calle Protectora. Petra from Sweden started Ziva 6 years ago so that people could eat delicious and healthy meals. Everything is vegan and 90% organic. If it is not organic, then it's local from Mallorca.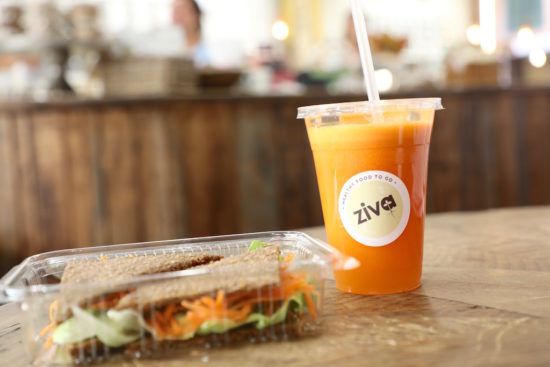 I drank carrot juice with orange, ginger, and lemon and tasted the 'raw sandwich' made without bread, except onions, seeds, vegetables, and pâté. Everything is also available to go in a biodegradable corn and cellulose packaging. Truffles with maca are heavenly! Made from cashew nuts, cocoa, vanilla, and maca.
2. Plaer Natural – vegetarian, vegan, gluten-free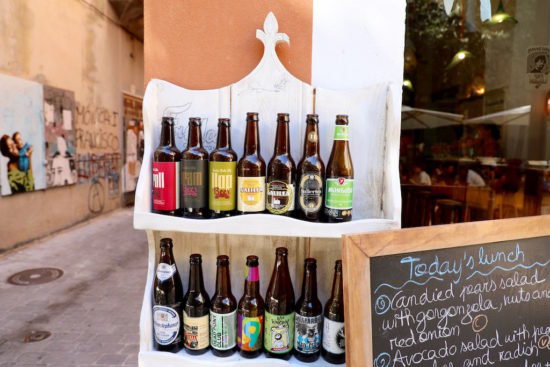 At Plaer Natural, I immediately noticed the beer in the upper right corner of the picture: the organic fair trade beer from Mongozo. It's also gluten-free.
Monica and Ignasi are not vegetarians, but they have been the owners of the vegetarian restaurant, Plaer Natural, near the Plaza Mayor for 9 years. "Then why do you have a vegetarian restaurant?" I asked them. "It is not necessary to eat meat or fish every day. We want to show that vegetarian food is healthy and delicious for us and for the next generations."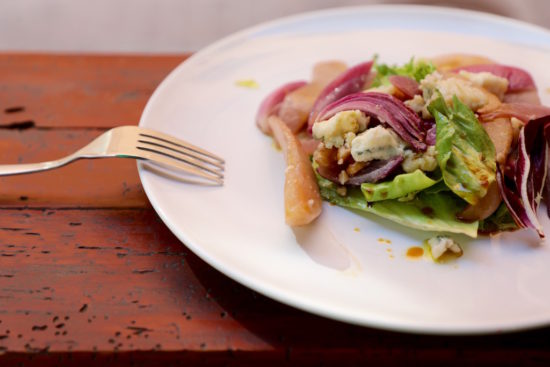 Especially the pear salad, with gorgonzola, nuts and red onion seem to be an excellent combination. I took a picture of colourful enchiladas, mango taco with dried tomato, hummus, tofu, and red cabbage. Do you eat gluten-free or vegan? No problem at Plaer Natural. The lunch was packed in my doggy bag for the next day. Later in the day, I relaxed a little bit. It was my last day at agriturismo Sos Ferres and I didn't want to go anywhere.
3. Es Rebost – local and fast slow food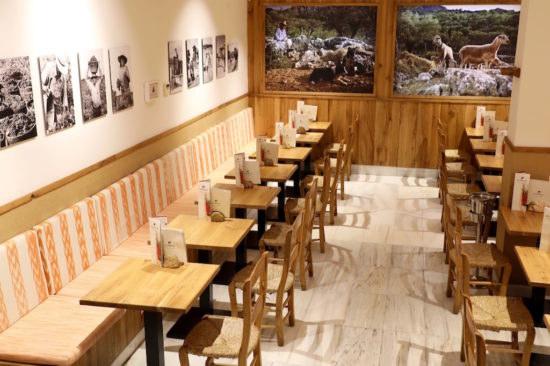 Not as late as most Spaniards who only sit down after 22:00 hrs for dinner, I walked to the restaurant, Es Rebost Jaume III. Its slogan is 'Mallorca fast slow-food'. Not everything is vegetarian, but you have plenty of choice. I started with a glass of cava and coca de trampó and a toast garnished with tomato, onions, and grilled peppers. I also had coca de ceba with onion, honey, garlic, and rosemary. Great tapas to start with.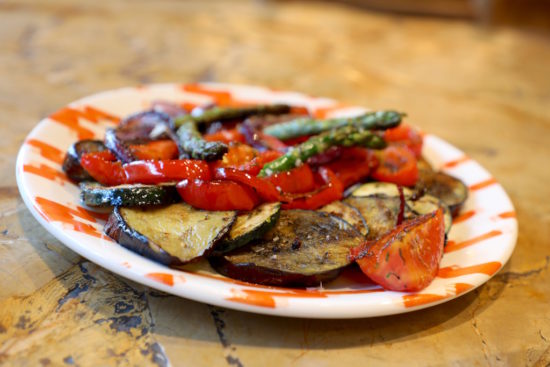 Then I had grilled vegetables. One of my favourite vegetables is parrillada de verduras. I am crazy about vegetables!
Do you have tips on where to eat local, organic, vegetarian or vegan food in Palma de Mallorca? Drop your comments. Thanks for your help 🙂
Where to stay in Mallorca?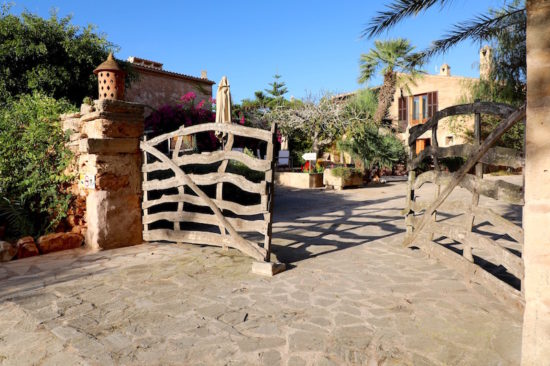 3x Mallorca boutique hotels. >>
Menorca restaurants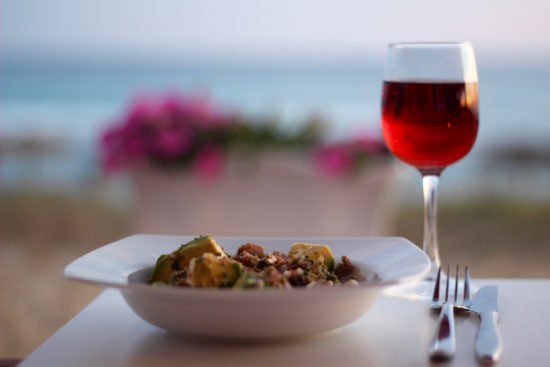 Menorca restaurants. 9 tips! >>
Ibiza rural hotels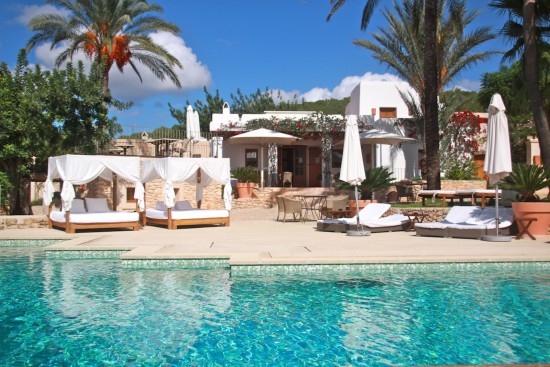 Pure! Ibiza rural hotels, agroturismo's, rural hotels and restaurants.