Looking for a quiet hotel in Mallorca? Pure! Food & Travel will give you 3 tips: each and every one of the gorgeous rural agriturismos with organic food comes from their own garden or from local suppliers. It'll be nice to discover different places on the island, away from the crowds with these slow travel boutique hotels in Mallorca!
3x Boutique hotels Mallorca
1. Sa Carrotja in Ses Salines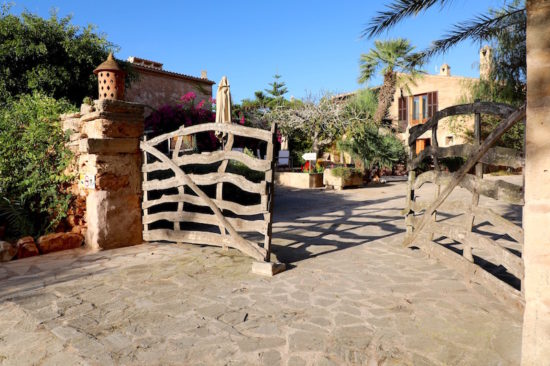 This charming agriturismo in the southeast of Mallorca was once his grandparents' farm. Guillem and his wife, Pilar, transformed the 16th-century Finca into a quiet boutique hotel. There are still fruit trees in the hotel and you are awakened by roosters. Fruits and vegetables come from our own organic garden or from local suppliers. Breakfast is prepared in the front garden under the bougainvillea.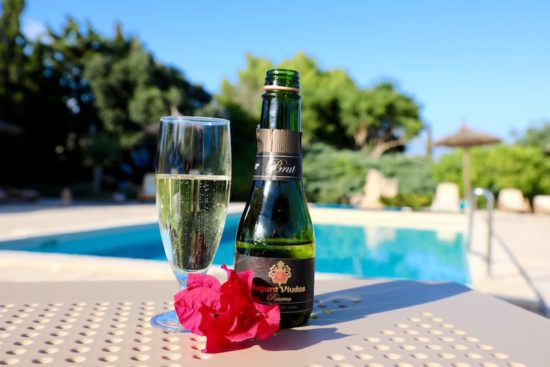 There is a pool in this adults-only hotel. You can relax there with a nice book or just relax, as it is wonderfully quiet. The well-stocked fridge is full of delicious drinks, such as wine from Mallorca. Mmm … You can take Cava as an aperitif.
The beautiful Es Trenc Beach is 6 kilometres away. It'd be nice to visit Flor de Sal d'Es Trenc, where you'll learn everything about sea salt and buy tasty souvenirs for your home. Or you could take a boat trip from Colònia de Sant Jordi to Cabrera. The island of Cabrera and the surrounding islands lie 16 kilometres south of Mallorca and have been declared a national park.
2. Ses Cases Noves in Sant Llorenc d'es Cardassar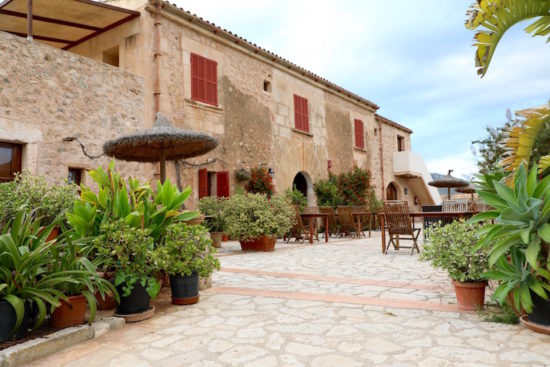 Are you traveling with children? And are they crazy about animals? Then staying at agriturismo Ses Cases Noves, in the northeast of Mallorca, would be really nice. Here, you are greeted by a white horse, three donkeys, sheep, goats, rabbits, ducks, chickens, roosters, and a dog. And there are even hundreds of guinea pigs.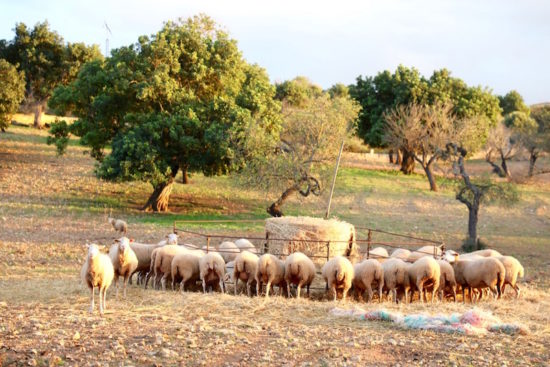 Pedro is an engineer, but he has passion for keeping animals. Since keeping animals is not as profitable nowadays, he and his family decided to combine it with agriturismo. Most times, people with children like to stay here and learn about the different animals.
Pedro makes tasty goat cheese from the raw milk he gets from his animals. Tomatoes and watermelon come from the garden. You stay in one of the 9 apartments, which has a small kitchen. Breakfast is provided, including the cleaning of your apartment.
3. Sos Ferres d'en Morey in Manacor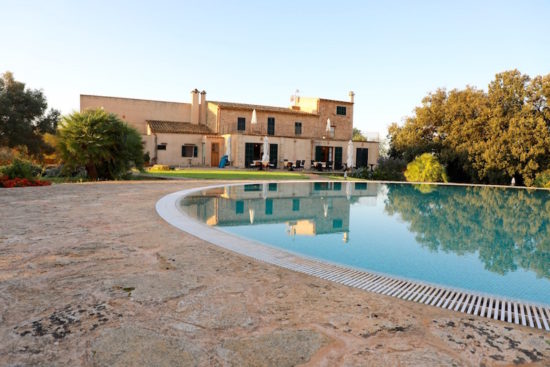 In the evening, after my visit to the busy Palma, I went to my last guest address of the week in Mallorca. Sos Ferres is the most rural of the agriturismos I visited on this trip. Just like Ses Cases Noves, you will find a boutique hotel in the northeast of Mallorca. When I turned left at Sant Llorenc des Cardassar, the road was even quieter and pitch dark. Here, you can still see the starry sky. I slept in the lovely junior suite Es Capellà, where an uncle, who is also a priest, always stayed.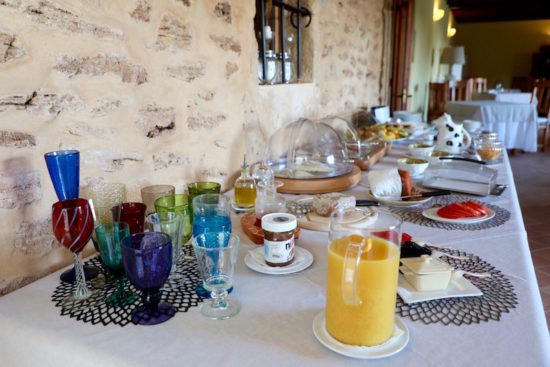 The next morning, I had breakfast on the terrace and enjoyed the panoramic view of the sheep, chickens, roosters (waking me up earlier), and the swimming pool. In the distance, I could see the sea. Sos Ferres is surrounded by nature, which is on at least 60 hectares of land. They also grow grapes, while someone else makes wine out of the grapes.
From the northeast, I drive back toward the Palma de Mallorca airport. First, I visited Can Majoral, the oldest biological winery in Mallorca.
More Mallorca tips coming soon.
Boutique hotels in Ibiza and Menorca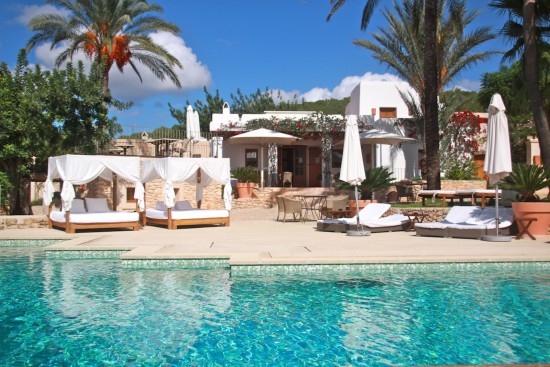 Check out more slow travel tips and agriturismos on the Balearic islands: Ibiza & Menorca.