In Ostend, I found hotspots where you can also eat tasty vegetarian foods. Sometimes you can choose organic vegetables from the Ostend vegetable garden. We look for great places to have a shot of espresso, a specialty coffee, and a good glass of wine on a rooftop terrace. If you are staying in this city on the coast, choose a place with a view of the sea and beach.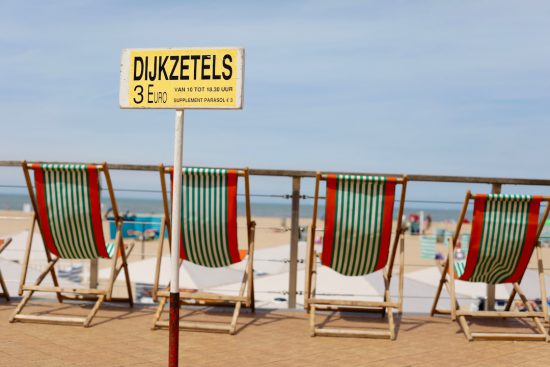 Oh yes, there is also plenty to do on the Flemish coast, especially for lovers of music and art. And a great place for beach fans of course.
10x hotspots: Vegetarian food in Ostend!
1. Brasserie Albert in hotel Thermae Palace
In Thermae Palace, the four-star hotel by the sea, which is where we stayed, you will find Brasserie Albert on the ground floor. It is a perfect location to stay because you can get to the beach within ten seconds of your morning walk.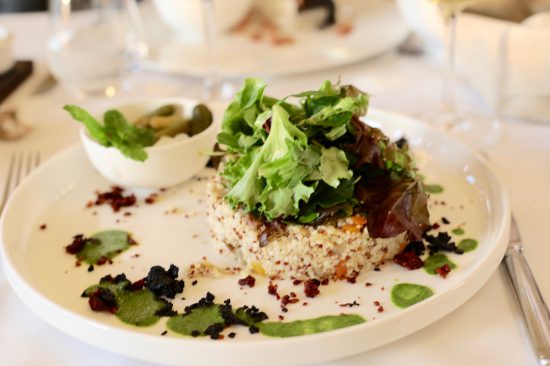 From the beach, you can walk right into Brasserie Albert for breakfast, lunch or dinner. We are on the coast, so fish, crustaceans, and shellfish can be found here, although the hand-peeled prawns are sold out early in the evening. You can search for vegetarian dishes on the menu. After all, I chose the quinoa salad, which is actually served with ham. But on request, a vegetarian dish can also be prepared.
2. Lunch at La Vie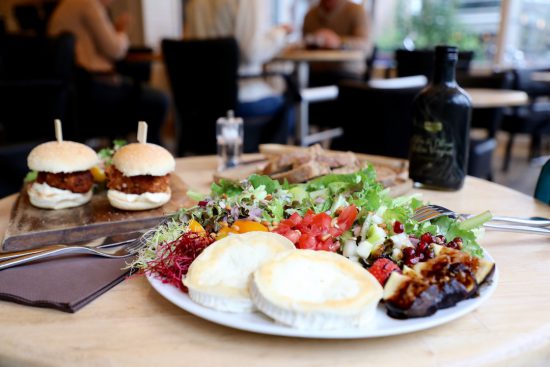 At La Vie, I chose a well-filled meal salad with goat cheese, fresh figs, and pomegranate. The service is friendly and flexible. There is no point to adjust the salad, without raisins and vinaigrette, with the bottle of olive oil on the table.
3. Baristas No75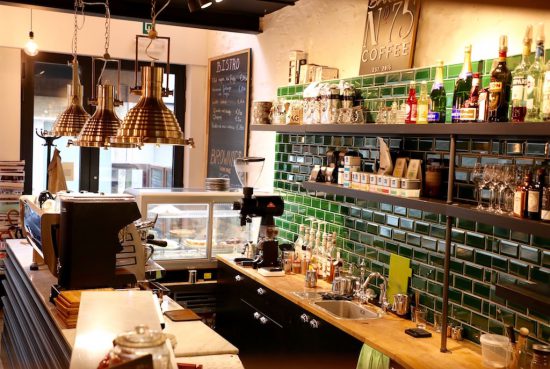 Do you find it hard to find nice coffee on a trip? Yes, I often find it hard too. In Ostend, you can go to Barista's No75 by Martine and Jeffrey Hazell for a real espresso. Their espresso is extra tasty because the beans are bought via direct trade. The coffee farmers receive a premium price, and the quality and taste of this specialty coffee are better.
4. Culture café De Grote Post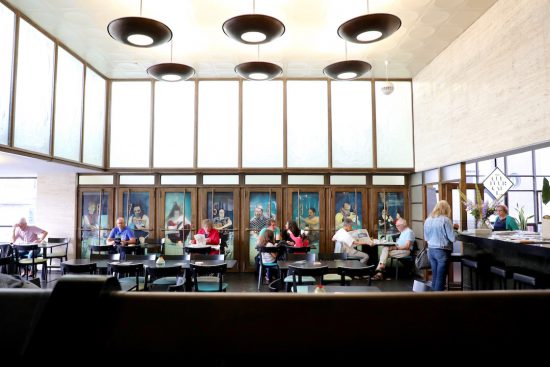 The counters remind you that the Grote Post was once a post office. You can also buy your ticket at the counter for a theatre performance. And you will find the culture café for a sustainable drink, for example, a biological glass of wine.
5. Dinner at Belle de Jour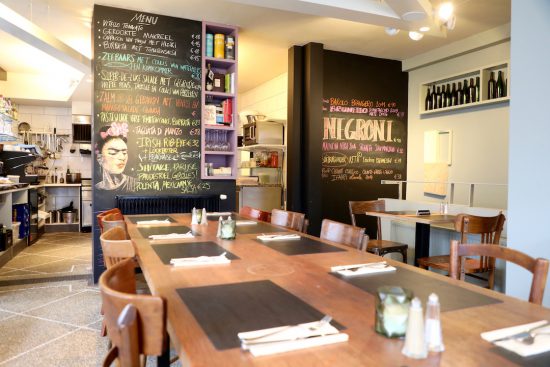 Good food without meat or fish? No problem at Belle de Jour. A portion of the vegetables is freshly picked every Friday from the Ostend organic garden. Herbs, seaweed, seeds, and nuts come from the organic store.
Not everything is veggie, but the tasty Pad Thai we ate as a starter and the polenta with portobello are. Go to Belle de Jour Oostende vegetarian food for a gourmet meal!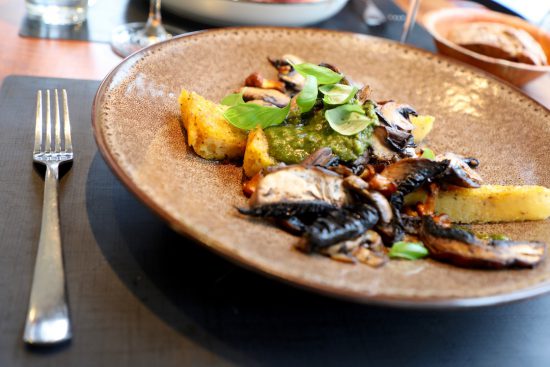 The main course is a feast for the eyes and also has a delicious taste. The texture and the meaty flavour of the mushrooms ensure that no meat eater misses the meat. Top address. Remember to book ahead of time because even on a weekday evening the place is usually so busy. Actually, we were there on Tuesday, but it was fully booked.
6. De Familie Jansen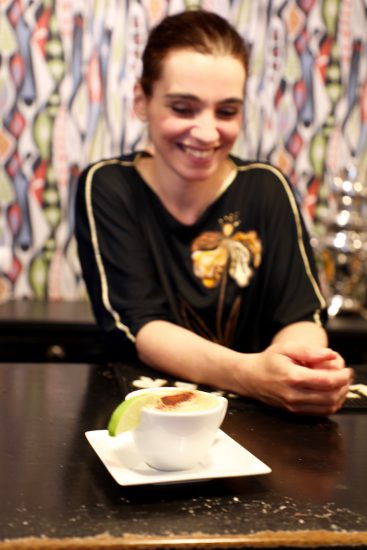 The owner, Coby, has come up with a special coffee: the coconut lime. She once tasted it somewhere and thought she could make it better. We obviously do not know who the predecessor is, but hers is delightful. I do not know the exact recipe – the ingredients. For those who want to experiment, you can try a shot of espresso, Thai coconut milk, and lime juice. Brush the edge of your coffee cup first with lime juice and then dip it upside down in coconut and sugar.
7. Lunch at Passe-Vite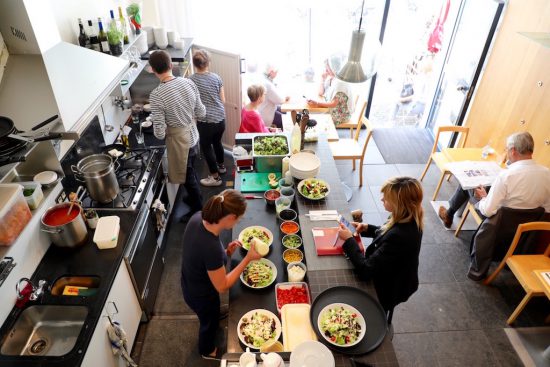 Soberly decorated lunch spot where the locals like to visit. On the first floor, you can hear sounds emanating from the kitchen and the buzz of the other guests. A fresh white look together with a minimalist design gives a feeling of peace. We ate a Roquefort pear/walnut salad, but then the veggie version came without bacon.
8. Galerie Beau Site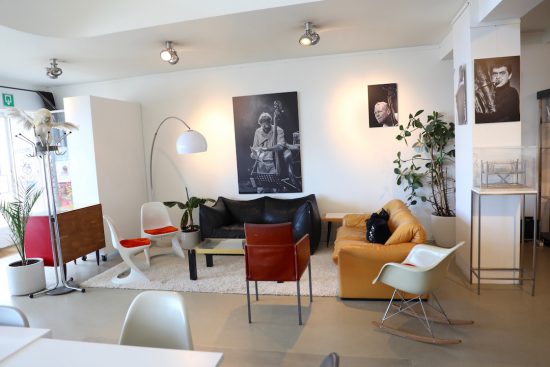 Galerie Beau Site has an artistic art café on the Albert-I promenade, right on the boulevard with a sea view. Art. Design. Food. Also, take a look at the top floor and, of course, have a drink.
9. Fort Napoleon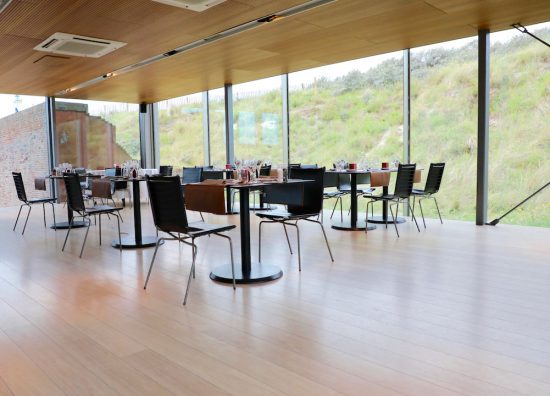 Fort Napoleon offers changing exhibitions. It is now 'Summer of Love' after 50 years. With the ferry, you can move from the harbour, on foot or with your rental bike, to the industrial area. The restaurant, with a focus on local products, is sheltered and has a nice view of the dunes.
10. Bagelsalon Sanseveria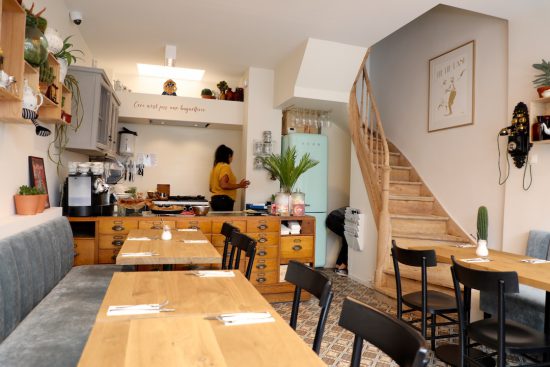 The hotspot, Bagelsalon Sanseveria, was opened in the centre of Ostend. The name says it all; here, you come for bagels. Original vintage decor.
Shrimp fishermen in Oostduinkerke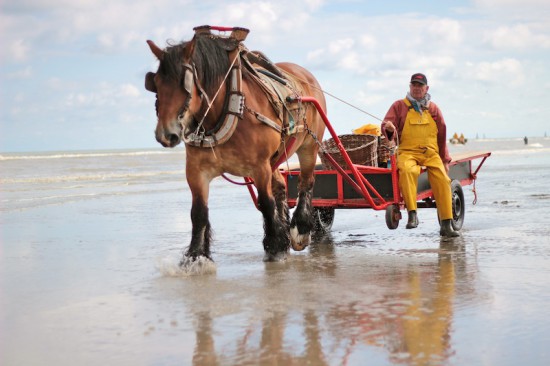 Shrimp fishermen in Oostduinkerke >>
5x Restaurants in Brussels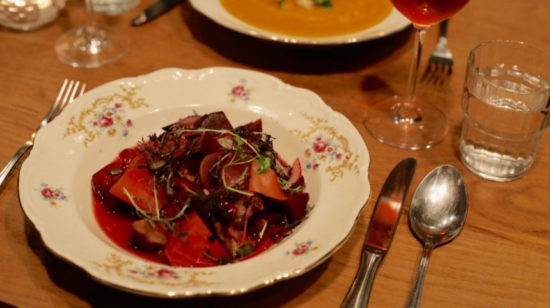 Check out 5x Pure! Food & Travel tips in Brussels! Organic, local food, veggie and vegan in restaurants in Brussels.
All Pure! foodtravel tips in Belgium >>