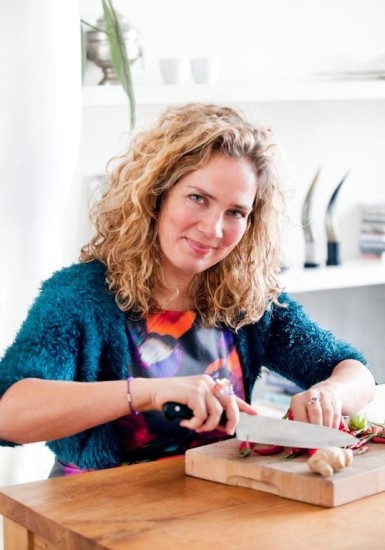 Pure! Food & Travel loves to show you the purest foodspots around the world. Whether you go on a citytrip, relax in a green wellness resort, or even explore a tropical island. As a Pure! Food lover you will always make time to enjoy a delicious meal in a restaurant, buy organic veggies at a local food market and sip a smoothie or a glass of wine on a terrace or in a bar.
Pure! (short for Pure! Food & Travel) likes to share those spots with you so you can easily find healthy, organic, local and fair trade, mostly veggie and always tasty food!
The demand of pure food is growing strongly. And that's a good thing because what we eat determines to a large extent our own health and the wellbeing of the world around us. In shops, farmers' markets and restaurants, you will find plenty of good food that is organic, and comes from the region or has a fair trade label when its origin is far away.
Eating veggie and vegan are the latest trends. We often feel better when we eat more plant-based food. Of course, it is important that you get enough vitamins and minerals. That brings us to the next trend: superfoods. To 'eat Pure!' has become a way of life: 'live Pure!' and determines who you are or who you want to be: 'be Pure!'
When you are at home it can be a challenge to stick to your conscious eating intentions. If you really plan to do so, you will manage more easily. It sure is more difficult when you're at an unknown place where you don't know your way around, such as during a citytrip or a holiday. Where to find pure food in restaurants with pure and delicious meals on the menu, shops with organic products and markets to explore local delicacies? That's why we created Pure! Food & Travel.
With the combination of Pure! Food & Travel, it is our mission to show you where to enjoy pure food all around the world, while you're at the same time contributing to a better world for people, animals and the environment.
On this blog you find inspiration for citytrips, for example Antwerp, Brussels, Ghent, Berlin, London and our homeland, the Netherlands. And of course there will be many new destinations on our wishlist to explore soon.
Pure! Food & Travel is a new initiative of 'Puur! uit eten', the sustainable culinary guide in the Netherlands, founded in 2005. Pure! stimulates both restaurants and guests to use more pure products in the hospitality industry: organic, fair trade, sustainable fish and seafood, mostly veggie and always tasty!
Pure! believes in the power of sharing and is therefore active on social media. It would be great if you like, follow, mention, retweet and repost our tips on Twitter, Facebook, Flickr and Instagram.
Like to share any ideas with us or work together on destination marketing? Feel free to contact Pure! at any time.
Enjoy Pure!
Jeannette van Mullem, founder Pure! Food & Travel