Where to enjoy pure food in Brussels? Organic, local food, veggie and vegan, forgotten vegetables in the restaurant's backyard. Oh look, tasty chocolate! Check out 5x Pure! Food & Travel tips in Brussels!
5x Brussels restaurants
1. MOK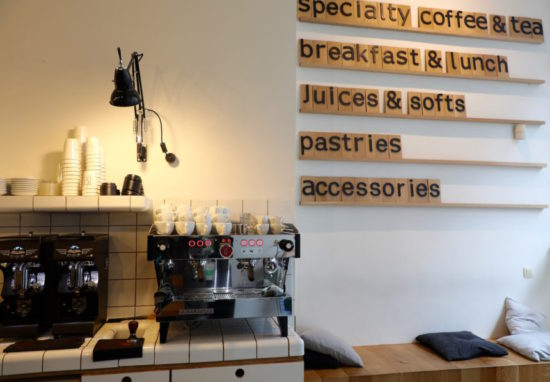 MOK started in Leuven with a micro coffee roaster. For more than half a year, they've been in Brussels, where hotspots with specialty coffees pop up like mushrooms. Michael talks about the rise of the third wave coffees. The first wave was the commercial rise of coffee, the second wave was the rise of the well-known coffee chains which introduced the "coffee to go", and the third wave is characterized by the success of specialty coffees.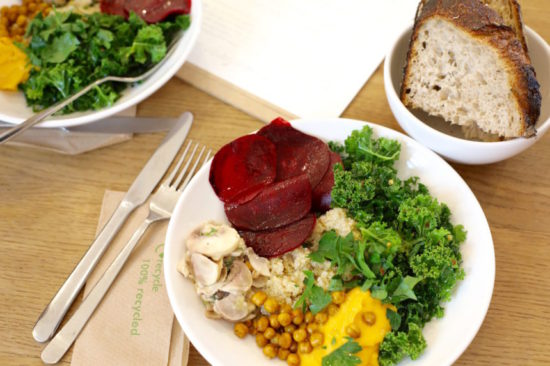 Not just coffee, for a delicious breakfast or lunch, you can also visit MOK. The salad is delicious with crusty grilled chickpeas, lemon quinoa, an ointment of squash, marinated beets and mushrooms and healthy spicy kale. Or you can choose the signature dish: an avocado sandwich. Oh, yes, everything is vegan.
2. G-Spud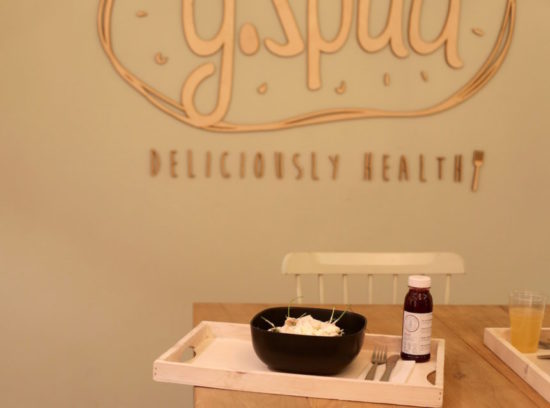 Spud means potato in English dialect. The G stands for the first letter of the owners Geraldine and Gaëtan. After traveling to France, Australia, the Netherlands, and even more destinations, this couple conceived this concept. Central to each recipe is a 300-gram potato. After choosing what toppings you want, your salad will be prepared. Your spud is ready in an instant.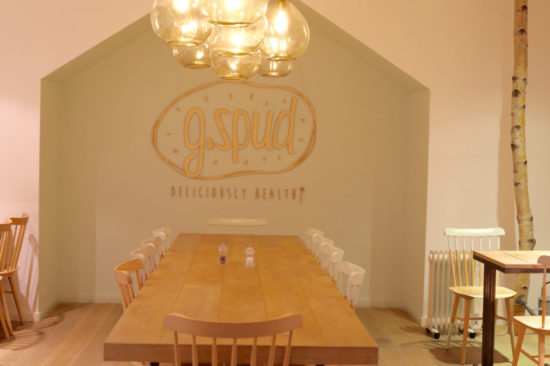 G-Spud has a light-coloured interior design with a Scandinavian accent. The food is super fresh. The ingredients are delivered fresh every morning, cut and sold the same day. Geraldine is still searching for the best organic potato, so tips are welcome. This year, a second G-Spud restaurant will open in Brussels. This may well become a beautiful concept for multiple cities.
3. Moonfood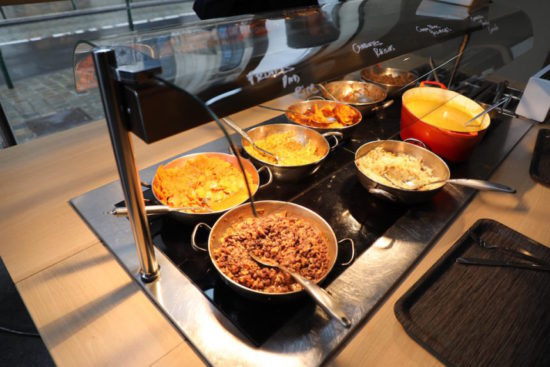 Upon entering Moonfood, you hit the self-service buffet. Everything is organic, vegan and gluten free in Brussels' Moonfood. The recipes are checked every month by nutritionists and are inspired by the raw and healthy food trend from America, from none other than the nutritionist of Leonardo di Caprio, in combination with Tree of Life. You pay by the weight of your choice.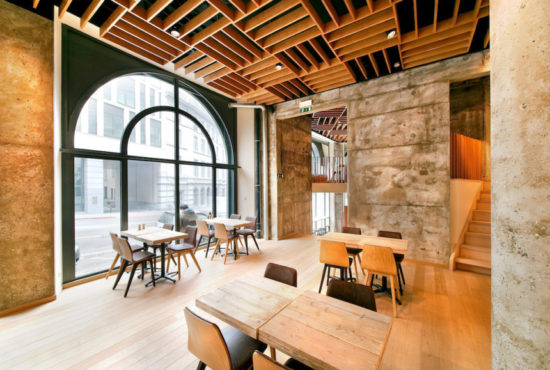 One floor up takes you to the quiet-style restaurant, among many locals. That's always a good sign.
4. Oficina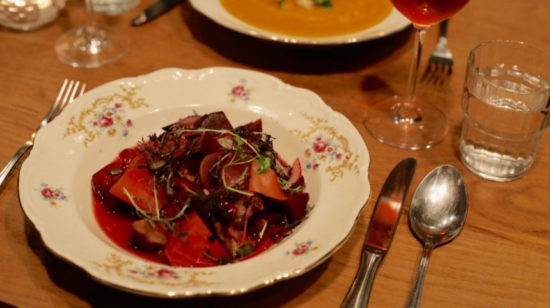 On this night, I ate a vegan and colourful dish again. As a starter, you can try Chioggia beet and Jerusalem artichoke. The forgotten seasonal vegetables are served in a soup. And to keep the colour the same, you are served a glass of Zweigelt rosé from Austria. At least half of the dishes is vegan. They call it soul food at Oficina.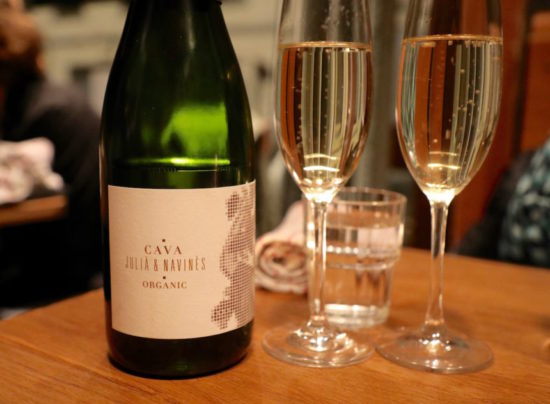 An aperitif organic cava is recommended. It is delicious, dry, and crisply fresh.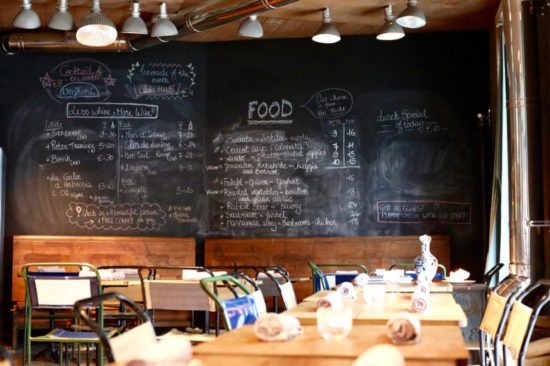 At Oficina actually, everything is vintage, from the decor to the cute floral plates and cutlery. A straightforward, cosy restaurant without fuss, but tasty food. The wines and juices are organic or naturally produced. All the vegetables are organically grown.
5. Humphrey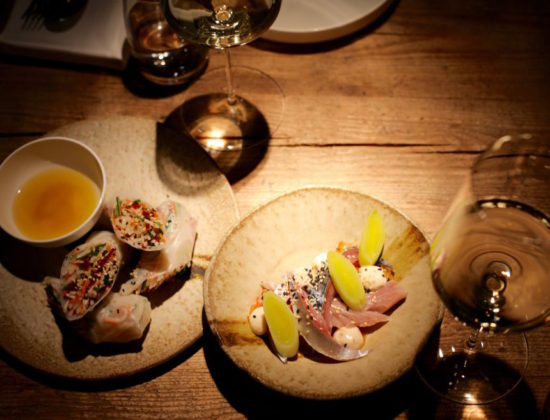 That's pleasant: A restaurant where the lights are adjusted so that they appear exactly on the food and not on your partner's eyes or yours. Chef Yannick van Aeken worked at NOMA in Copenhagen as sous-chef. Now he has his own restaurant with partner, Glen Ramaekers. The latter is the host. Glen's mother is a Filipino, who is a major source of inspiration for the tasty dishes. Sharing is caring, which is the idea of having awesome​ ​experiences around the world. Couples choose five or six dishes to share.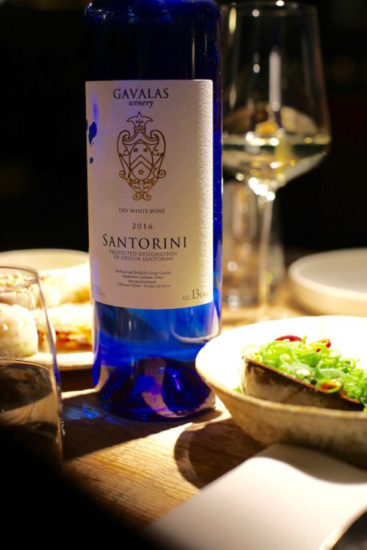 Santorini wine is served. You do not get to enjoy this wine every day. Let's just say this is one of the destinations on my wish list for this year.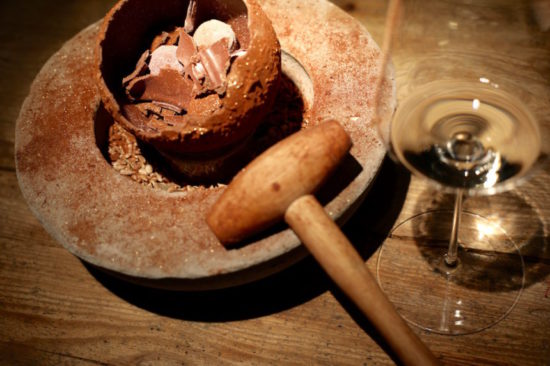 What an original dessert La Truffe is. You get served a chocolate ball with gold glitter. After a big hit with the supplied hammer inside, even more chocolate awaits. "Play it again, Sam," said Humphrey Bogart in Casablanca. We'd really like to come back to this place. If the weather is good, then you get to eat forgotten vegetables and herbs grown in their own backyard.
More Belgium hotspots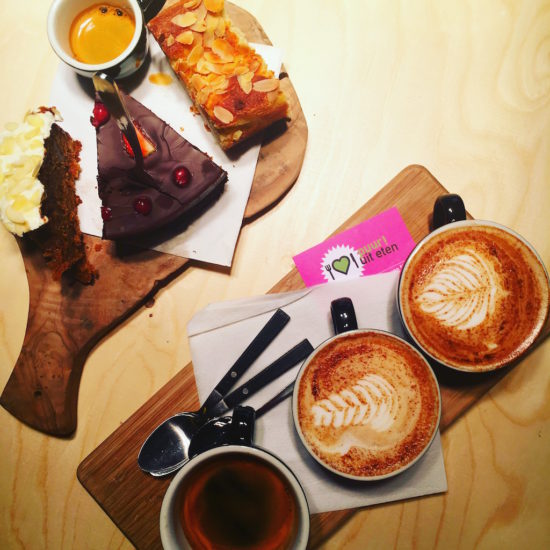 More Pure! Food & Travel Belgium hotspots >>