Antwerp is one of the most visited cities just across the border with the Netherlands. You can enjoy shopping, but for me, the best idea is to enjoy good food and drinks at pure restaurants, on a sunny terrace. Visit the newly opened Mercado, the first food market in Belgium. Stroll along the river Schelde and visit 't Eilandje. And enjoy!

Organic at Coffeelabs
Four years ago, Virginie started Coffeelabs. Her idea was to come up with a great coffee shop where you eat healthy and delicious. Meanwhile, space has become three times bigger. It's the place to be for locals and day-trippers. You choose a snack from the extensive drinks menu: a variety of coffees, healthy and delicious juices, cava and organic wine. The lunch menu is small but mighty! Choice of soup, a sandwich, quiche or salad. It cannot go wrong. Vegetables, fruit, juice, tea, and wine are organic.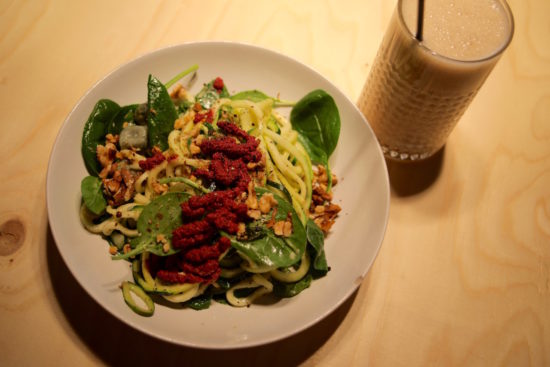 Extensive breakfast is served from 08:00 hrs. Coffeelabs is located just behind the Meier, the main shopping street. It's a good start if you want to go shopping afterward. You order at the bar. Smart of them, because you become tempted as you pass the homemade cakes in the display case.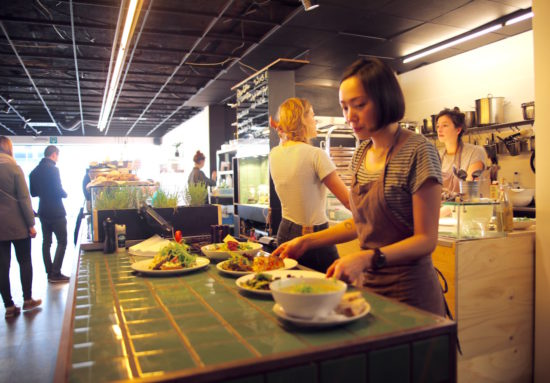 Hold a spot for scrumptious vegan chocolate cake – delicious pure and not too sweet – the carrot cake or lemon-almond cake. In summer, check out the rooftop terrace.
Mercado, the new food market in Antwerp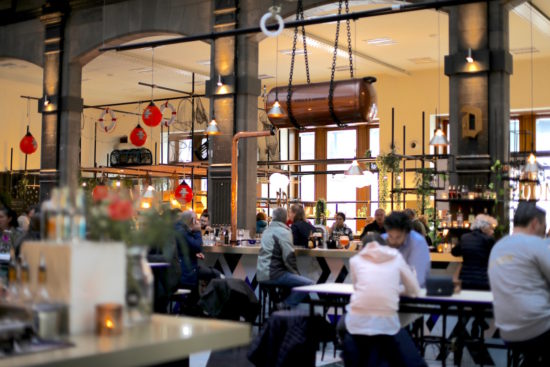 Antwerp has the scoop with the first food market in Belgium. Since mid-October, you will find Mercado at the Groenmarkt. I took a look at this food hall, which was once the old post office. The setup is pretty typical with Belgian delicacies. Of course, there are Belgian beers and yes, delicious shrimp and cheese croquettes and numerous international snacks (mmm … dim sum!).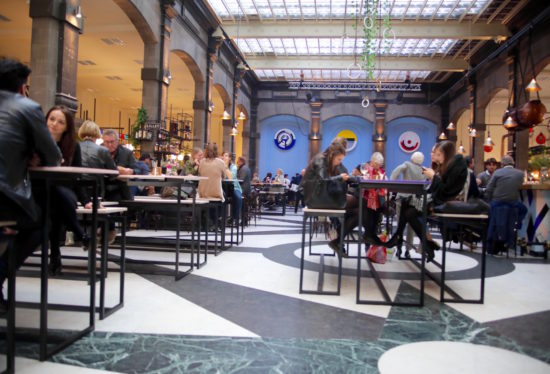 It invites, in my opinion not enough to take a look inside because you have to really look for the Mercado. It stands in large letters on the building, but I was thinking it would be a food market in the middle of the Groenmarkt, as you would see with Torvehallerne in Copenhagen, the Saluhallen in Sweden and more European food markets.
Vegan and gluten-free Lombardia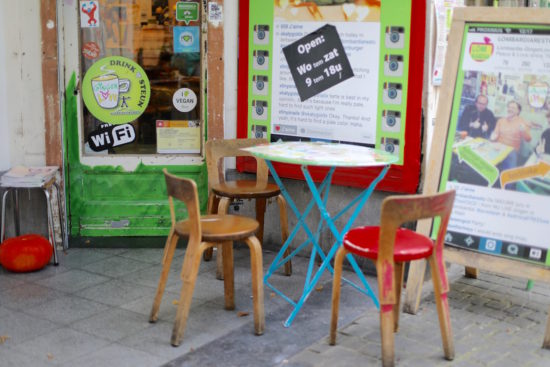 Organic lunches with colourful food are offered in old school Lombardia, which has existed since 1972. Almost everything is vegan and gluten-free. Healthy and tasty!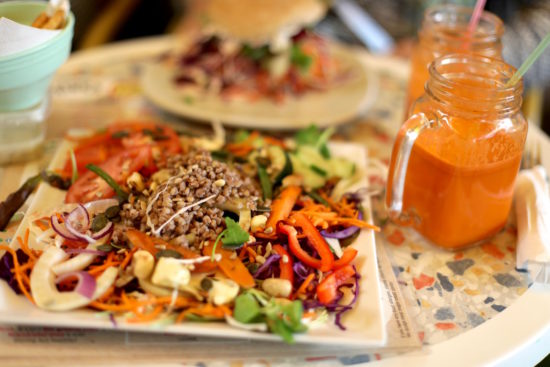 Exotic market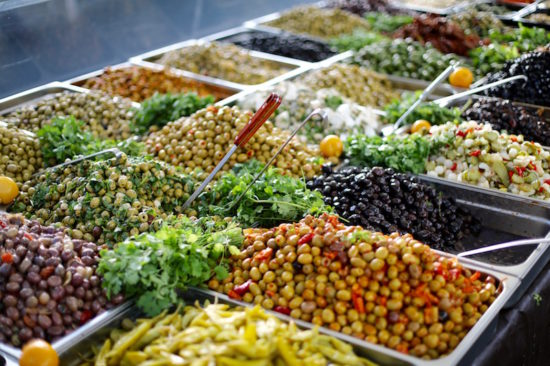 Visit the exotic market on Saturday at Oudevaartplaats at the City Theatre. There are lots of Mediterranean delicacies, like all the types of olives you can think of.
This Saturday market, also known as the foreign market owes its name to the many exotic fruits and vegetables you can buy here. In addition to Turkish, Moroccan, and Mediterranean specialties, you will also find local products.
Antwerp à la carte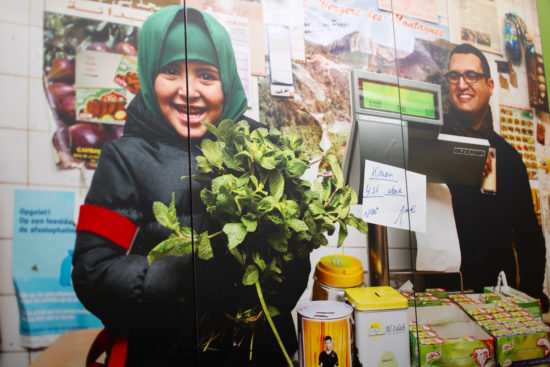 At MAS – Museum aan de Stroom – you can visit the exhibition Antwerp à la carte. You follow the history of food from the 16th century into the future. How are more than 500,000 residents being fed? What do people eat and where do they buy it?
Restaurants in Antwerp: more tips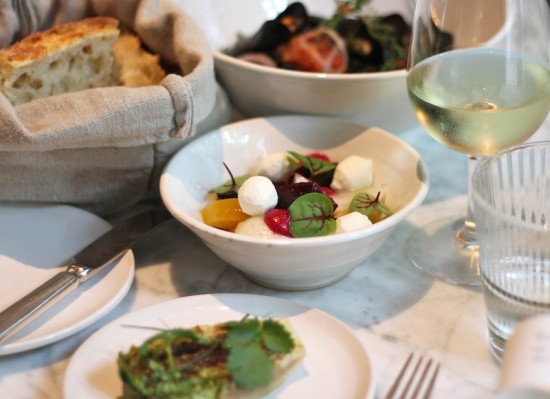 More pure tips in Antwerp? 10x tasty Pure! restaurants in Antwerp. >>