Read my SLOW Menorca travel tips on my Dutch website puuruiteten.nl. Coming soon in English. Later this week I will explore SLOW Menorca. What's on my program? Yoga, pilates, wellness and of course there will be local and organic food. At restaurants, bodegas, farmers markets and there is fresh fish to catch.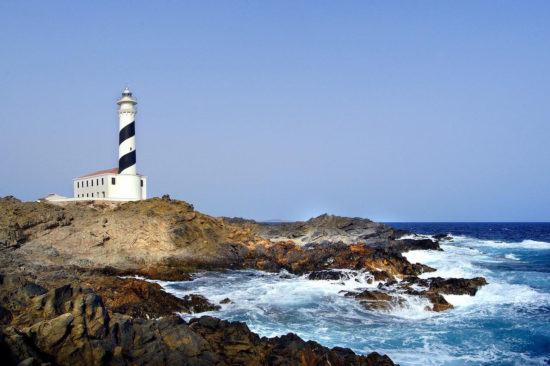 Visits to Ciutadella and Maó, a hiking tour and many more activities.
After three visits to Ibiza, I can't wait to see more of the Balearic islands. Menorca is the second largest of the Balearics, known for its nature and wonderful beaches.
I saw pictures of Cova d'en Xoroi, that must be the coolest bar in Menorca, with its stunning sea view. Have you been in Menorca yet? Any last minute tips are welcome. Gracias!
Please follow @PureFoodTravel on twitter, facebook & instagram for updates.
Pure! Ibiza: agroturismo's, rural hotels, yoga, organic food and restaurants >>
More Pure! Food & Travel destinations in Spain >>