There are many places you can stay in the Algarve, such as hotels, B&Bs, at a campsite or at a small and nice eco-design boutique hotel. You can already guess, we chose the last one. I recommend two places for you in the relatively quiet coastal area between Faro and the Spanish border.
2x eco hotel Algarve
1. Companhia das Culturas in São Bartolomeu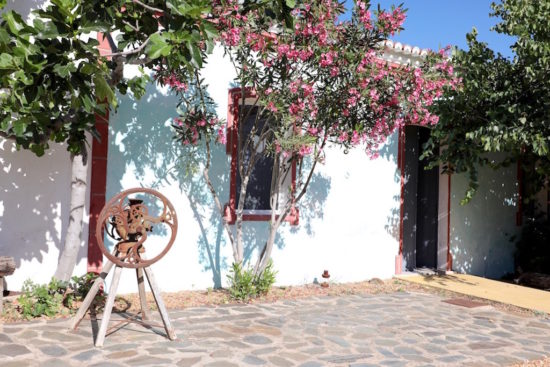 Companhia das Culturas is an organic farm and a design boutique hotel in the southeast of the Algarve in São Bartolomeu. One and a half miles from the beach and adjacent to the Castro Marim nature reserve, it is a paradise for calm seekers. The eco hotel uses solar panels. There is no TV or music. What a silence!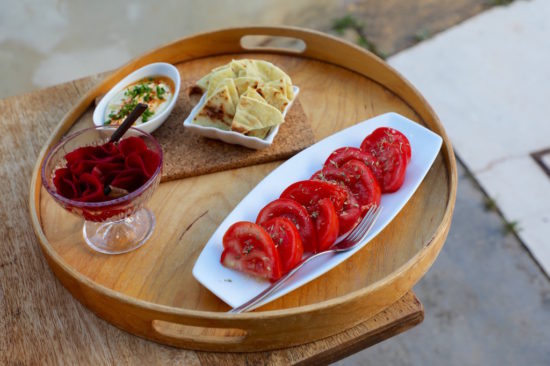 At the tapas restaurant, the organic vegetables for dinner came from their own vegetable garden. There are local coastal fish and fruits – the apricots are velvety and deliciously sweet – from their own orchard.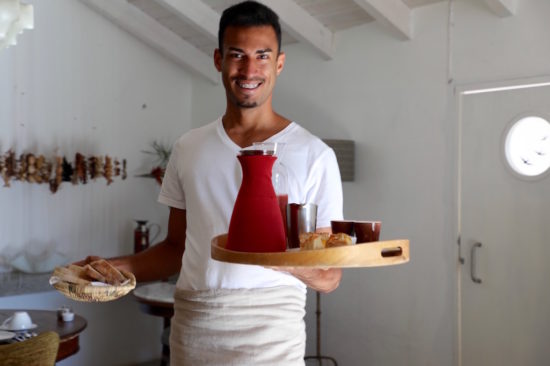 Bom dia! What a wonderful way to start the day.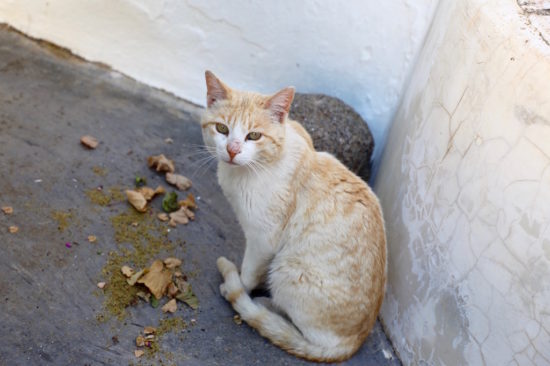 2. Casa Modesta in Olhão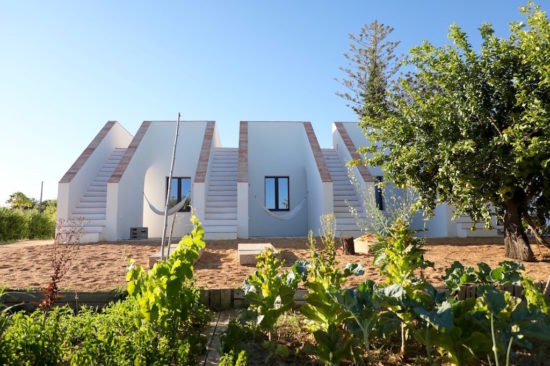 Eco-design hotel, Casa Modesta, was designed by one of the owners and recently won a prestigious design award. Your hammock is ready just in front of your room with a view to the organic vegetable garden with vegetables and herbs.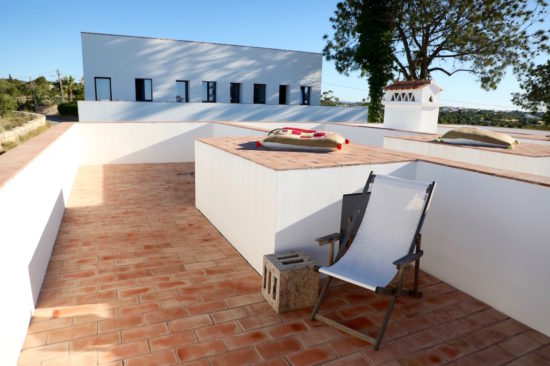 A staircase leads to your private roof terrace with sea views.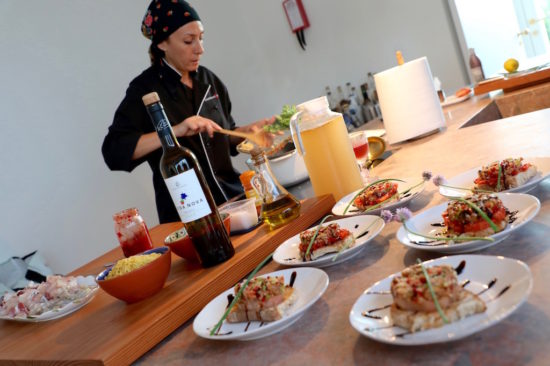 Sign up for an evening show cooking. It's fun and you learn a lot. You learn from this cooking demo how to make delicious Algarve specialties.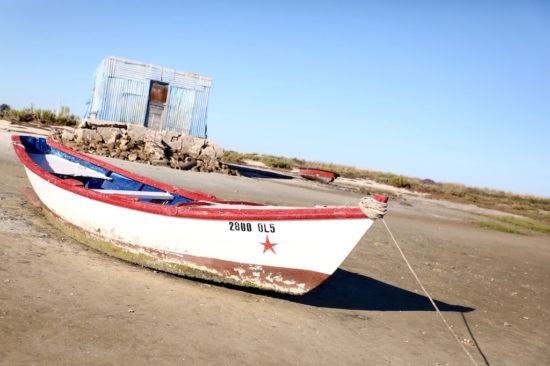 Just a few hundred meters from the hotel, you will find the Eco Via, a cycle route that runs along the coast from Vila Real de Santo Antonio beyond Lagos. A stone's throw away, you'll find photogenic fishing houses in a deserted landscape in the Ria Formosa nature reserve. A nice area for a walk so you can relax.
4x Algarve restaurants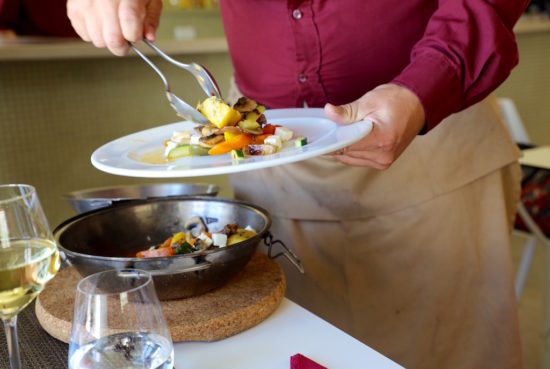 You might also like to read: 4x Algarve restaurants.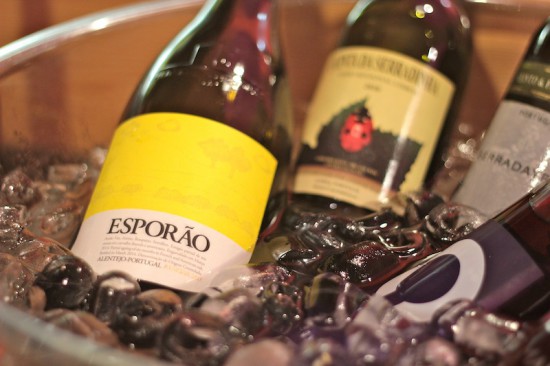 More Portugal tips in Alentejo, Center of Portugal, Lisbon, Porto, Azores & Madeira >>