Chef Martin Hansen loves to work with local produce in his kitchen at Grand Hotel in Lund: vegetables, meat, fish and seafood. Martin has worked in the hotel kitchen for the last 18 years and he lives nearby in a farmers village. His neighbours are his main suppliers. Martin loves using local produce because of the story and heritage that surrounds the ingredients and because of the sustainability.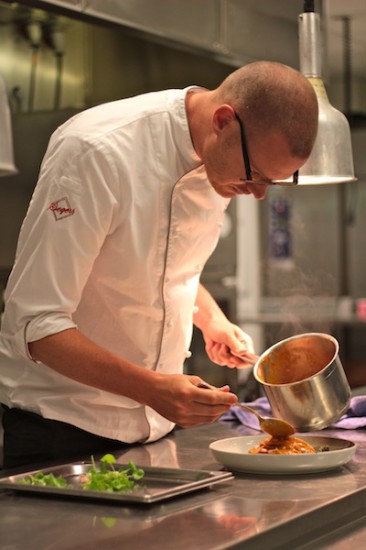 In Skåne, there are a lot of good regional producers within an area of 25 square kilometers. Located in the South of Sweden, Denmark is also nearby, where you will find some excellent organic cheese makers near Copenhagen.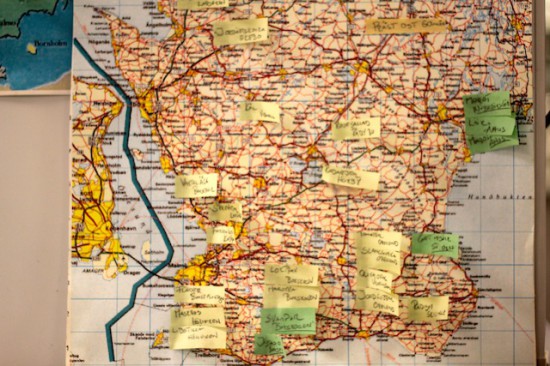 We asked the chef for his signature dish. Seeing that I prefer eating vegetarian or fish and seafood, he recommended the fish stew: shrimps, clams, cream, saffron and aioli. He mostly uses sustainable fish with a MSC-label or green labelled.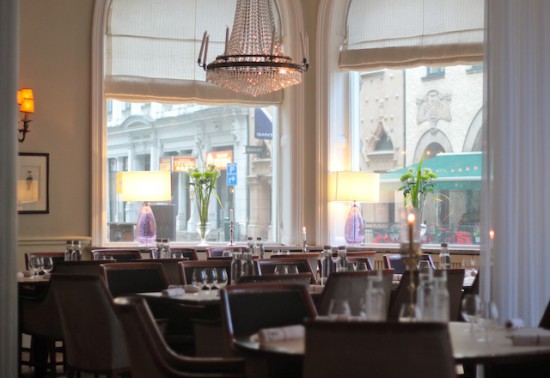 For starters I chose a green veggie salad.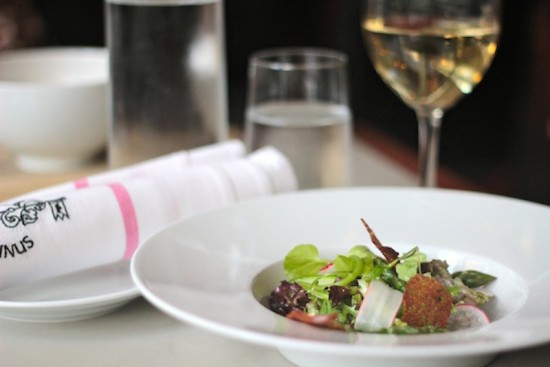 What will change for Grand Hotel in the near future? They will start using more and more organic produce, at the moment about 30% is organic and 95% is regional. They wil only use dairy and meat from free range animals. Starting this summer everything at the breakfast table is locally produced by Skåne farmers and/or organic. And they have developed an organic egg menu, with a choice of four different egg dishes.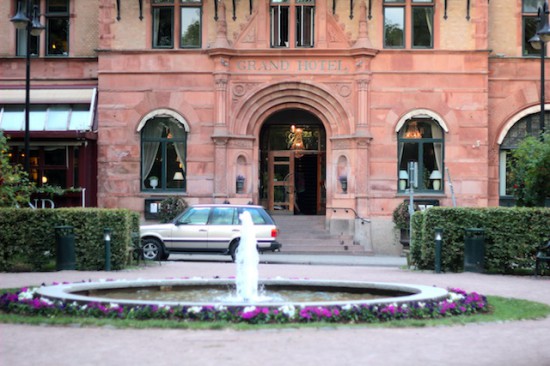 At the fine dining restaurant all wine served by sommelier Eric is bio dynamic. Tonight we dine in the bistro, because the fine dining restaurant is closed during the summer months. Just a few bottles of the 15,000 (!) they have in their wine cellar.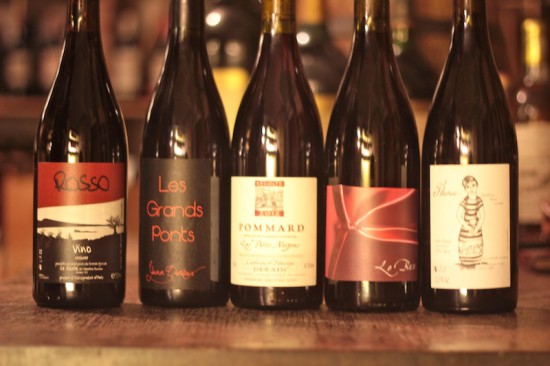 Grand Deli is a foodie shop by Grand Hotel which we visited on our foodie trip in Lund. grandilund.se