Donsol used to be a small quiet village. That all changed when swimming with whale sharks became a tourist attraction. The biggest shark in the world with a length of 13 to 15 meters is also the biggest fish. WWF has been a partner in the Donsol whale shark tourism since 1998. The eco tourism project supported by the WWF follows strict rules to avoid disturbing the animals.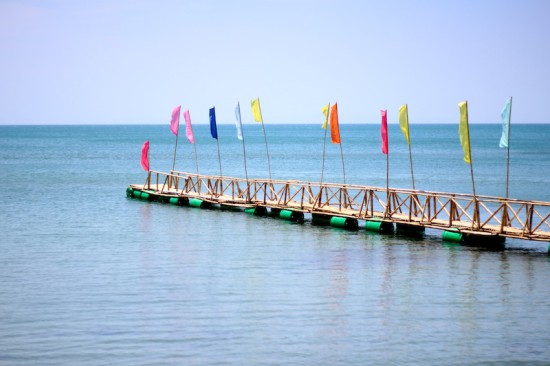 Off we go! Spotting the Butanding, the Philippino name for the magnificent, and sadly endangered, whale shark. There is no guarantee that you will actually meet a Butanding, but we were very, very lucky. We swam with one of the whale sharks. An awesome adventure : )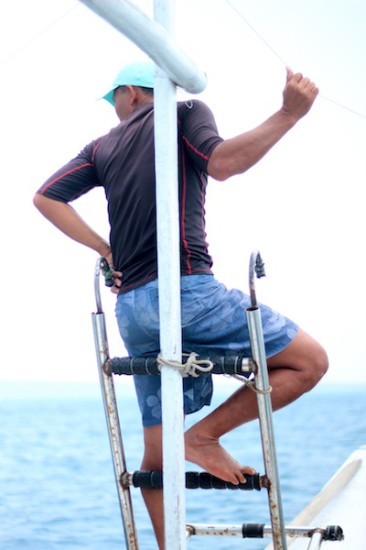 Not so very long ago, the fishermen of Donsol were hunting for whale sharks. Eco tourism has helped the endangered species to survive.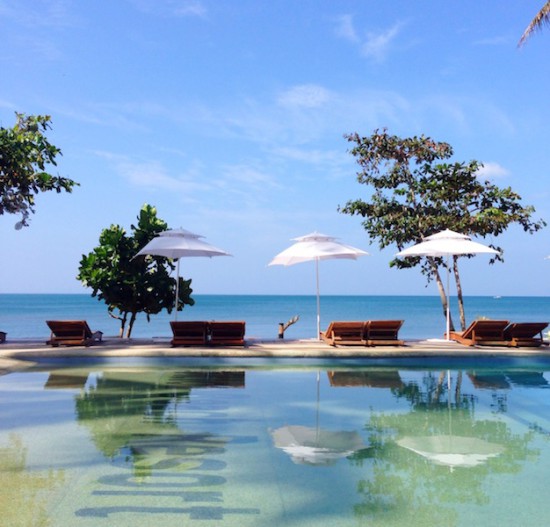 Relax at the Vitton Beach Resort, just 500 meters from the main whale shark interaction spot. Annie the resorts friendly receptionist is happy to give you a call when the whale sharks are spotted.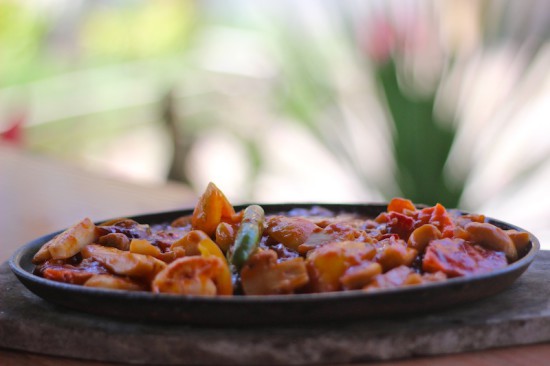 Delicious sizzling seafood served with veggies. whalesharksphilippines.com