I visit the Almabtrieb in Reith im Alpbachtal where the party, during our arrival, is already in full swing. We are just in time for the arrival of the cows through the village street. The Tyrolean Almabtrieb is the highlight of my trip to Austria. The return of the cows – sometimes of sheep and goats – from the mountain pastures into the valley in autumn is celebrated.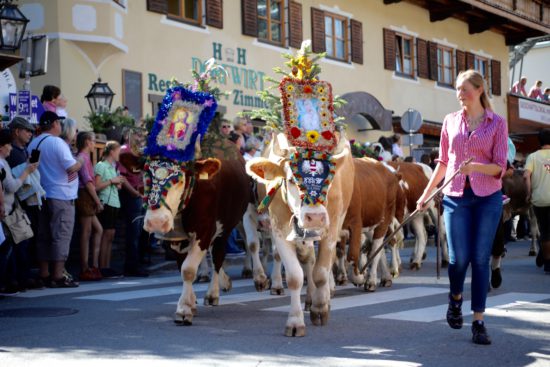 On a special calendar, from early September to early October, you can see where the Almabtrieb takes place. Each village celebrates its own festival during the return of the animals. The animals are beautifully decorated with colourful flowers.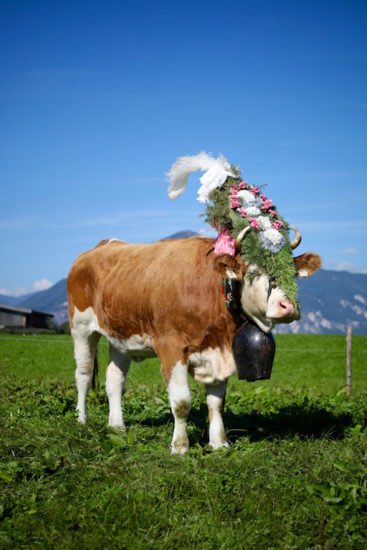 Some big cows wear huge bells, and I'm happy it's just for this occasion. Most animals walk calmly through the streets. Some of them are unfortunately stressed by the crowds; you can see their haggard look. They run through the streets, probably to get away as quickly as possible. Most cows are, however, quietly and lovingly guided to pasture their farm and recover from the trip.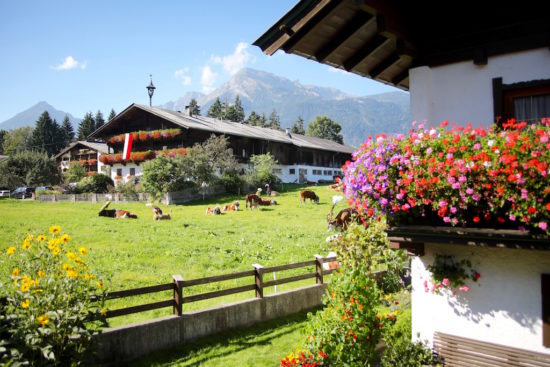 Fortunately, there is no intensive farming in Tyrol. Farms are small, with relatively few animals that have outer space. I was impressed with the peaceful return of sixty cows from the Larch Family of farm Neubauhof. Frau Larch says that their cows started with the hike to the valley at 6:00 am this morning. They walked as much as 27 kilometres. They were decorated at a resting place where food and drink were provided.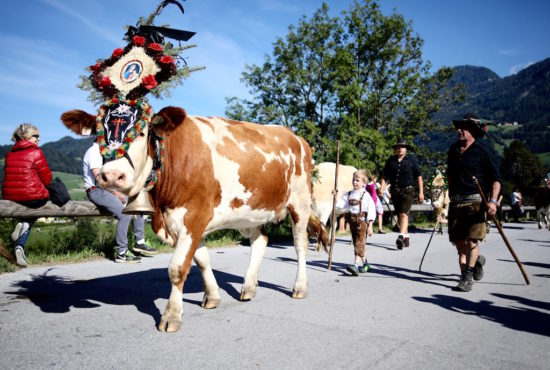 Then they walked on towards the green meadows in the valley. The cows on this farm are adorned with black because their daughter passed away this year. Yet it is a beautiful and impressive picture as they quietly walk into the meadow.
I'm impressed by so much colourful beauty and I love to explore more of Tyrol next time.
Autumn in South Tyrol, Alto Adige