Avli Restaurant in Rethymno serves delicious and pure food in a cozy and colourful atmosphere. On the picture you see the Cretan welcoming dish that greeted us upon arrival. A lovely starter with traditional delicacies: pickled artichokes and onions, local and hand picked, olives, tomatoes, soft goats cheese and barley rusks. Yummy! Avli means yard or courtyard, and they sure do have a beautiful one. Lined with trees and filled with vibrant flowers.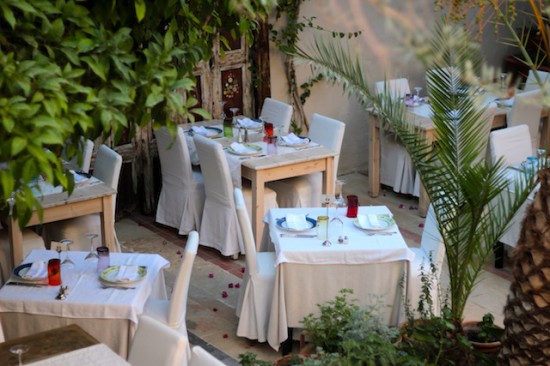 Avli was founded by its passionate owner, Katerina Xekalou, in 1987. She is a lover of pure food and supports the producers who make real products, because the way she sees it, it's a matter of soul. Katerina's inspiration comes from her grandmother, who taught her how to cook and share her food. 'Whenever you make food with love it will taste great' is one of Katerina's favourite quotes.
The chefs at Avli serve the real Cretan cuisine with a modern twist. Like this Greek salad.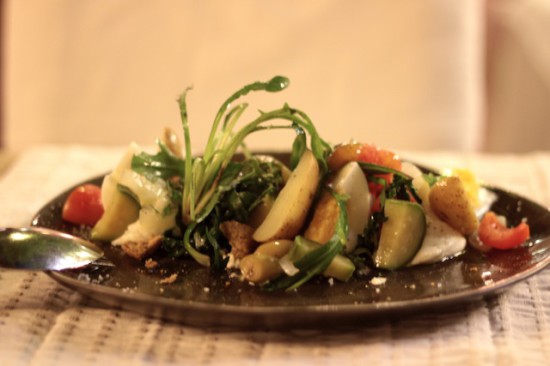 Avli serves breakfast, lunch and dinner and next to the restaurant you will also find a wine bar, bistro, and a deli, and if you want to stay the night they even have suites. And if that's still not enough for you, you can join in on the cookery classes to learn how to prepare the famous, healthy Cretan cuisine.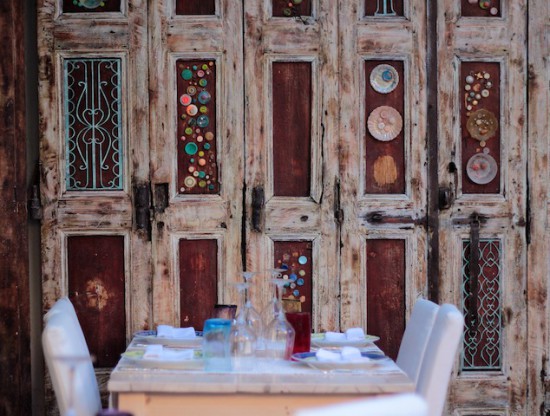 Sharing food is the preferred way of communicating in Greece. With eating together comes the sharing of ideas, inspiration and sometimes it will even start a revolution. For Greeks and especially Cretan people 'companion' means 'the one I'm sharing my food with'. Like this octopus, slowly cooked :).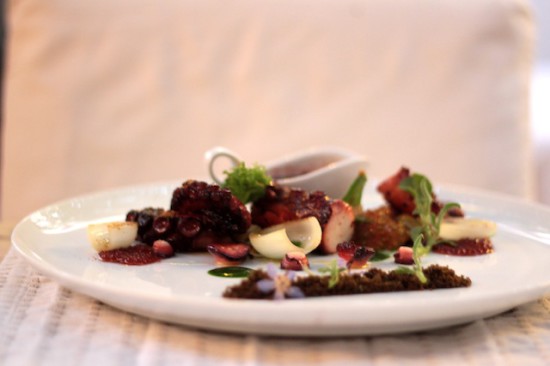 I enjoyed this tasty dinner with Aspassia Stavroulaki (a professional who loves to promote the pure Cretan cuisine, its chefs and their stories) and Avli's owner Katerina Xekalou (on the right).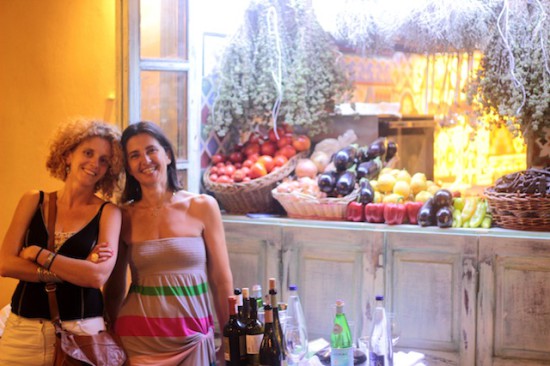 Avli is a very photogenic restaurant, certified with the Label of Cretan Cuisine by the Region of Crete: cretan-nutrition.gr