Buenos Aires tips! In the trendy Palermo Viejo area, you find restaurant Artemisia Cocina Natural. The menu consists of salads, pastas, vegetarian mains, as well as a few fish dishes. With an emphasis on fresh organic food, Artemisia serves creative, colourful dishes inspired by a variety of world cuisines.
Artemisia Cocina Natural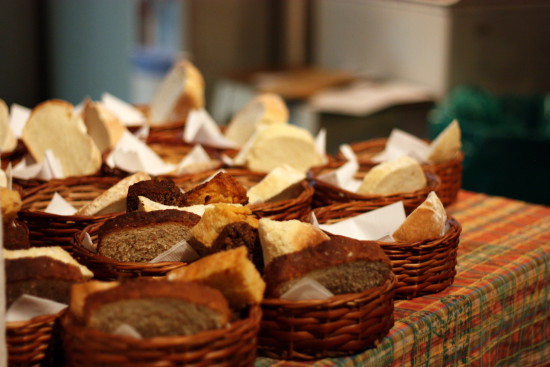 Artemisia has two locations in the city. I visited the larger one at Gorriti twice, once for dinner and once for breakfast. As a matter of fact – lucky me – I stayed in an Airbnb apartment right across the street.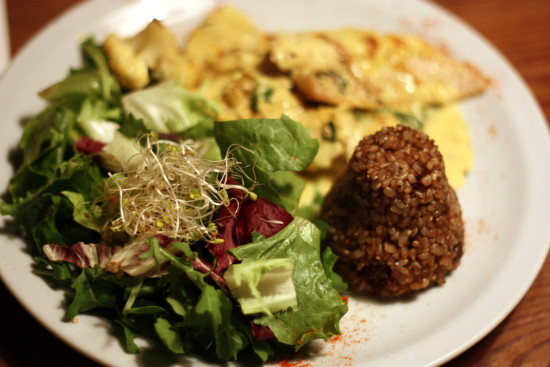 The food was so…good! There's organic wine too and highly recommended fresh squeezed ginger lemonade.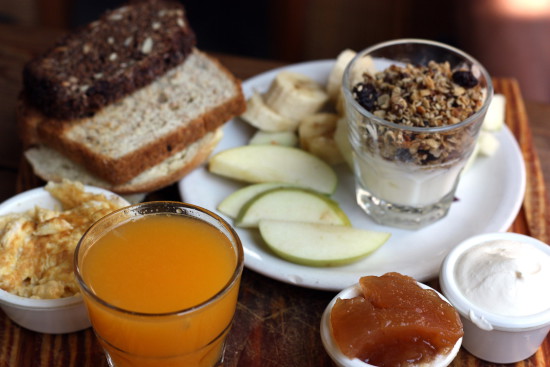 And for breakfast, they served a wonderful complete dish with homemade bread, fried egg, fruit, granola, juice and coffee.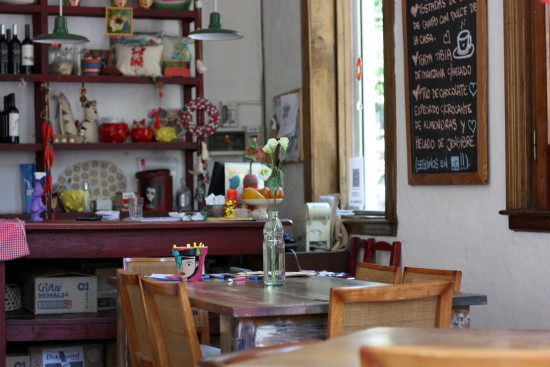 It wasn't just the food that made it such a pleasant experience. Also, the nice staff and lovely, simple interior and the reasonable prices all contributed. When the weather is nice, you can sit outside.
The smaller Artemisia is located at Cabrera 3887 and only opens for dinner.
The larger Artemisia is now located at Costa Rica 5893.
Artemisia Cocina Natural on Facebook >>
Le Pain Quotidien (LPQ)
LPQ is an international chain of bakery restaurants founded in Belgium. It carries an array of organic bread, pastries, coffee drinks, fresh juices as well as salads and soups. Le Pain Quotidien currently operates more than 220 bakery restaurant locations worldwide in 17 countries.
In the Palermo area in Buenos Aires, you can find several LPQs. I had lunch twice at the one in the Arcos Shopping Centre, Paraguay 4797. It is located in one of the old buildings of a former railway site. The food, coffee and juices were excellent. That was the reason I went there twice.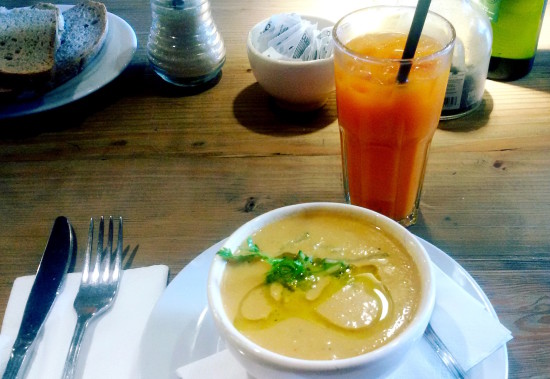 I had a lovely cold gazpacho (which was really nice with the warm temperature in summer) and a rich vegetarian salad with goat cheese. Many of their menu items are vegetarian and vegan. Finally, I'd like to mention that the staff wears 100% organic t-shirts.