Café "Vooruit", located in a large eclectic building that used to be the center of the local socialist movement, is a very relaxed meeting place with a unique outdoor terrace. They serve organic, local and fair trade products and have veggie dishes of the day.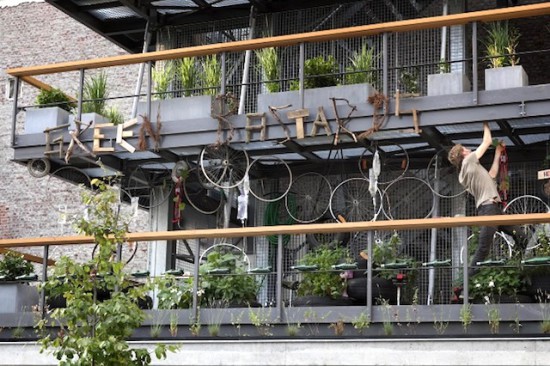 In the Green Bastards, that's what they call their garden, they grow rare heirloom plants to use in their dishes.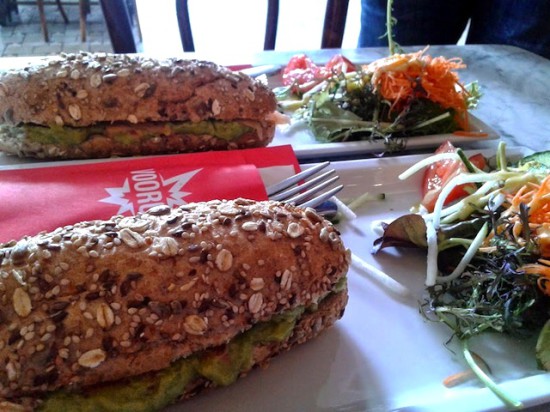 I had a veggie sandwich with avocado and fair and organic ice tea and apple juice.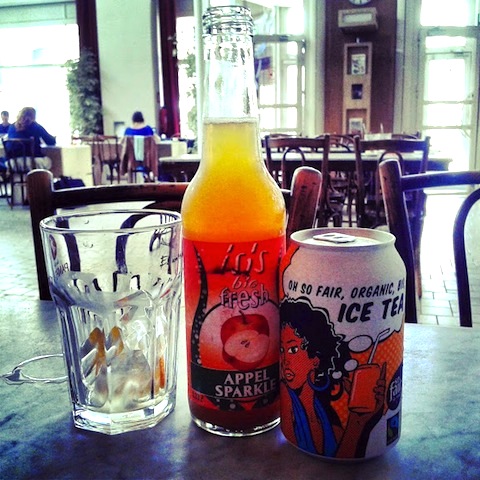 In the café you can enjoy free wifi and spend an afternoon with friends, fellow-students, family or just on you own. vooruit.be