Enjoy an organic breakfast in a variety of ways in the cosy 'living room' of Clarion Hotel Sign in Stockholm. It can be very crowded at the buffet, but when you manage to fill your plate you are rewarded handsomely. Besides the usual breakfast assortment, there is a wide variety of greens (lettuce, tomatoes, cucumbers, vegetable sprouts), fruit (the pineapple is really sweet), soft boiled eggs, soy products and gluten free bread.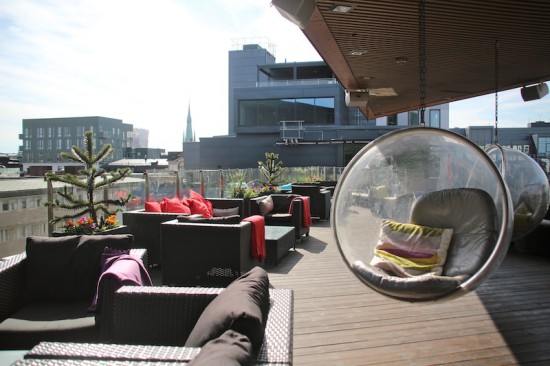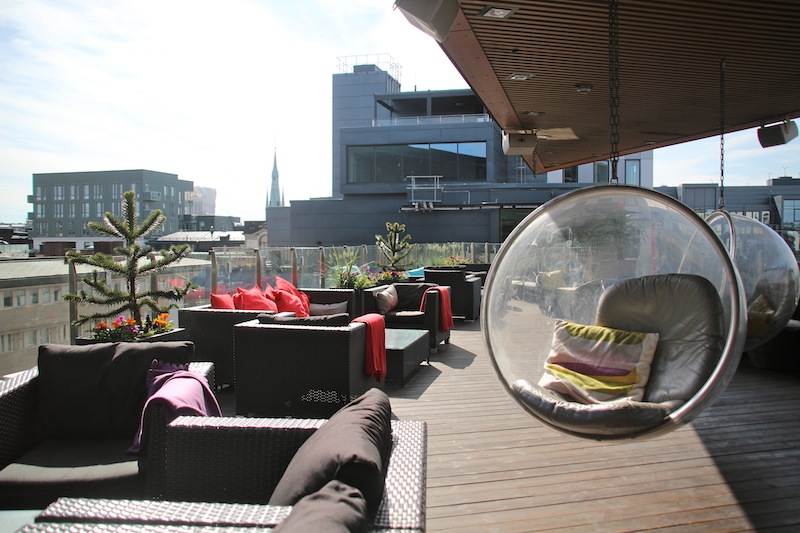 Relax in the lounge area on the rooftop terrace or have a plunge in the heated pool.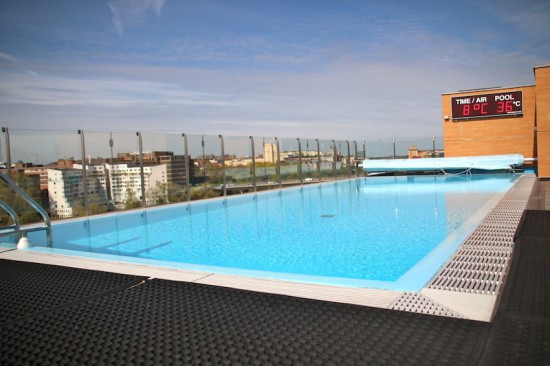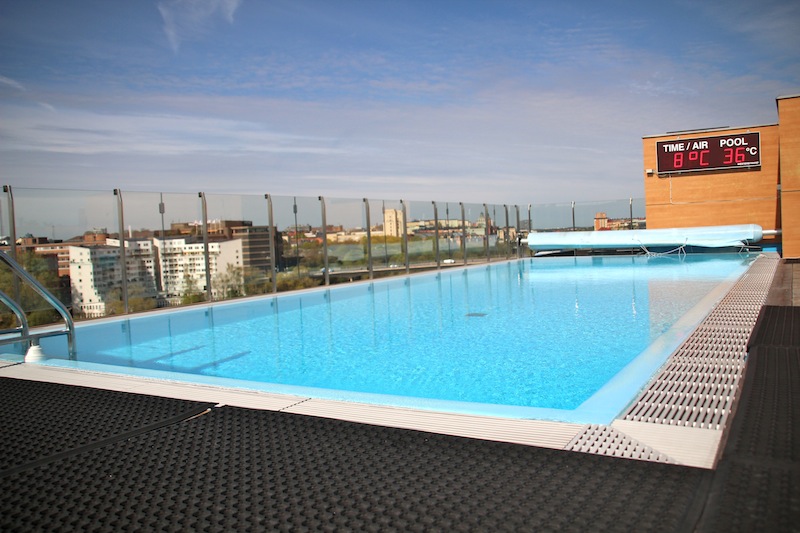 All 160 Nordic Choice Hotels in the Nordic countries serve organic breakfasts and use renewable and environmentally friendly energy.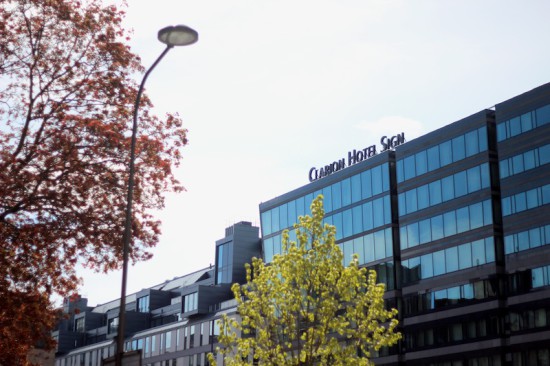 Clarion Hotel Sign is ideally situated for a city trip to Stockholm. Within walking distance from the central station where the Arlanda Express airport express trains arrive. The modern, stylish and hip design in the lounge area, the bar and restaurant are awesome. Depending on your mood you can choose to take a different elevator, as they play different styles of music: lounge, jazz, pop and rock!