Hurray for good old paper maps! I started my one day foodie trip in Gothenburg, by picking up my rental car in the self service center at the central station. Unfortunately I got the wrong car, the one without a GPS. Luckily I happened to bring a map of South Sweden. So that was step one. Step two on my foodie safari? The organic bakery in Sandhult.
Vedugnsbageriet in Sandhult
The bakery was reasonably easy to find as Sandhult is only a small village. I came within 200 meters from my destination before I had to ask for directions from a local. When I entered the bakery I was enveloped in the wonderful, slightly sweet smell of fresh baked bread. I met the owner Désirée Elofsson and Louise Jensen, who helps her out. Désirée decided a couple of years ago to pursuit her passion and started learning her craft at Eldrimner in the North of Sweden. Eldrimner is the Swedish national center for small scale artisan food processing. She did her traineeships at different artisanal organic bakeries.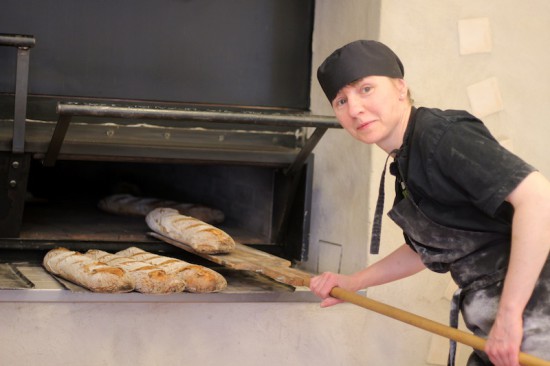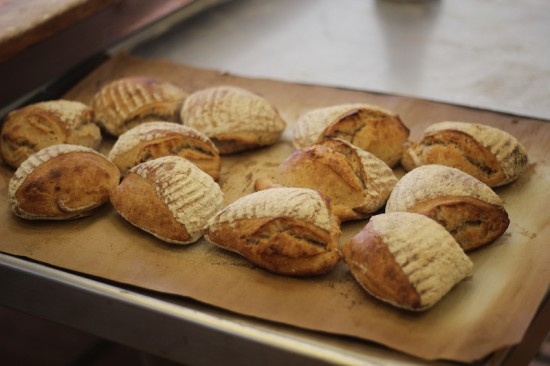 Vedugnsbageriet produces sourdough bread with organic ingredients like 'Levant from Öland', which means flour of the land, in their wood fired oven.
At the bakery I met four very nice people who were on the same trip as me, visiting exactly the same organic shops and farms as I had in mind. That could not have been a coïncidence ; ) … the only thing I had to do now was follow them to my next stop. vedugnsbageriet.com
Lyckans Äpple in Bredared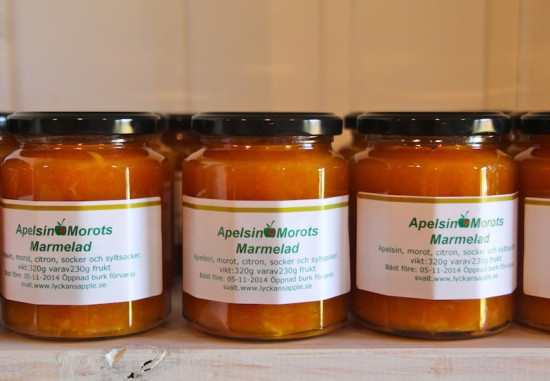 Gunilla Samuelsson, one of the owners at Lyckans Äpple, tells me about their apples, while her husband prepares a delicious and healthy fresh drink. The apples come from their own apple trees, of which they have at least 300, and no pesticides are used. The taste of the non alcoholic apple cider is fresh and deliciously sweet. They also produce marmelade and chutneys.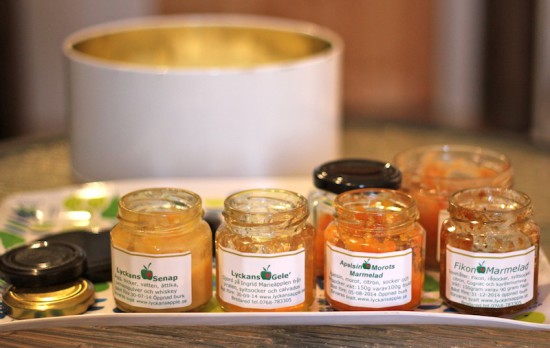 In the cozy farm shop you find many more regional products which are great as a souvenir or a gift. lyckansapple.se
TuaCultura in Ljung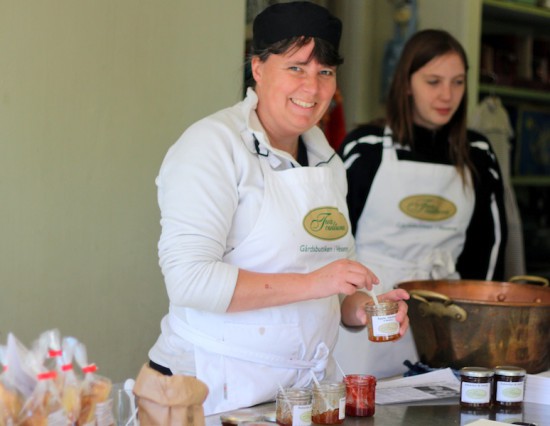 TuaCultura translates to 'your culture' in Latin and Tua is also the first name of its owner Tua Wigforss. Tua has won several prizes with her delicious marmelades and just like Désirée at Vedugnsbageriet she studied at Eldrimner. The latest competition she won was with her rhubarber and vanilla jam.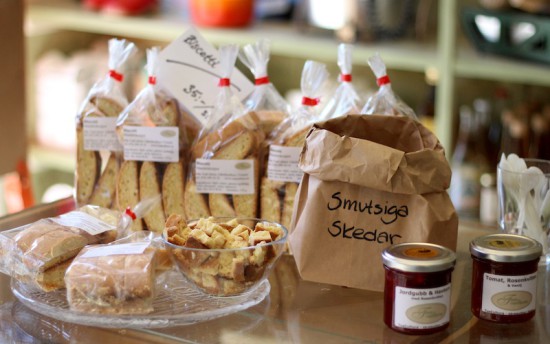 In the marmelade factory and shop you can taste her wonderful and award winning delicacies, all made with organic vegetables and fruit from her own farm. You can even stay at her farm, where besides the organic vegetables and fruit they also keep chicken and sheep. And if sleeping at a farm is not to your thing, they also rent out an apartment on the upper floor of the shop. tuacultura.se
OliviaEko in Vedum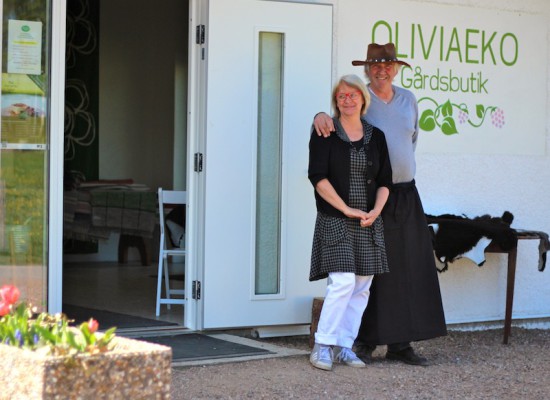 At OliviaEko the lovely owners Carina and Erland grow and process berries and vegetables. At their organic farm they also keep bees, chickens and forest sheep with cute little adorable lambs. The sheep can go outside year round, even in winter, if they prefer. On the farm they don't use pesticides, which helps to keep their bees healthy.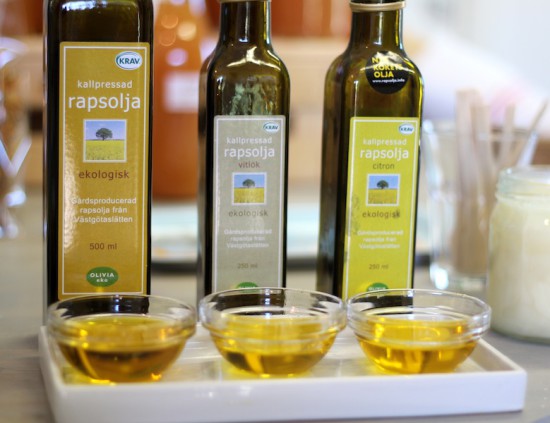 At the shop you can taste their homemade products or buy sheep skins. Cold pressed rapeseed oil is their main product. You can stay for the night at the bed and breakfast, which can accommodate up to four people, and enjoy an organic breakfast of homemade bread with fresh laid eggs from their own hens.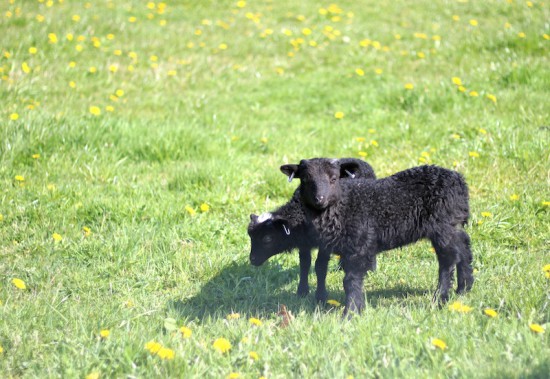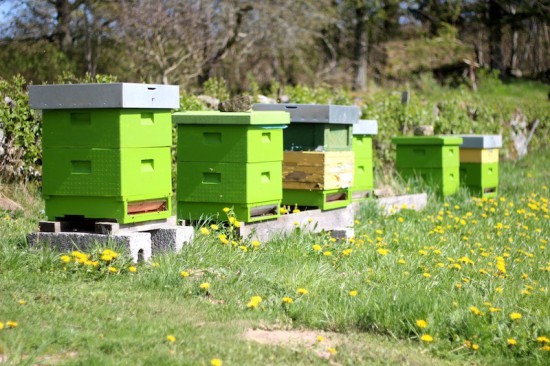 Bitterna Akatorp in Vedum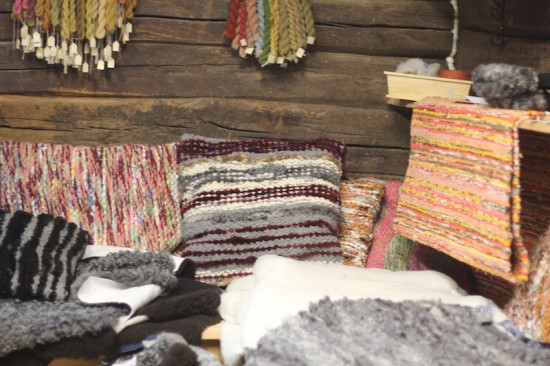 Our final stop on our food safari, before heading back to Gothenburg, was the organic sheep farm Bitterna Akatorp. In the farm shop they sell all kinds of lamb products, like homemade BBQ-sausages, green pepper salami, roulade and handicrafts. You can have a drink in the stall café. bitternaul.se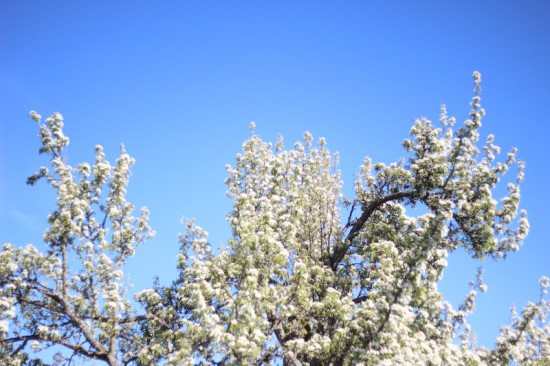 Visit Pure! Gothenburg and view pictures of Gothenburg & West Sweden.