Copenhagen is a paradise for Pure! foodies. You will find an organic breakfast buffet in hotels, restaurants using local produce, fair trade coffee and fancy raw food lunchrooms. The Danes are rightly proud. You see organic, fair & local at every corner. Copenhagen tips: Let's explore Green Copenhagen!
Copenhagen is ambitious in terms of sustainability and aims to be the first carbon-neutral capital in the world by 2025. Now there's been a lot of green: 400 kilometres of bicycle paths, there are more cyclists than inhabitants, not to mention, you can enjoy a wide range of organic, local food with vegetables in the lead.
Copenhagen tips
Vegetable food at 42Raw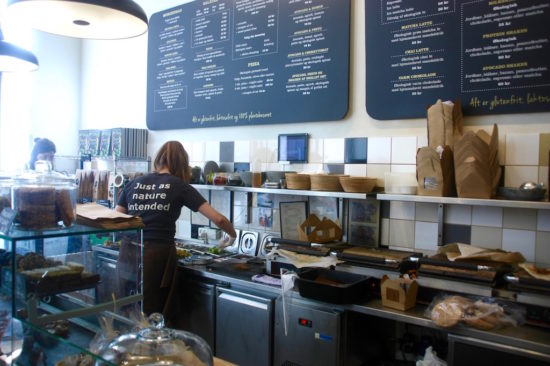 42Raw, isn't that based in London? Indeed, you will find this raw food bar in London and Copenhagen. In Copenhagen there are two sites. I visited the one at Pilestraede. Everything is plant-based, gluten- and lactose-free. And above all tasty.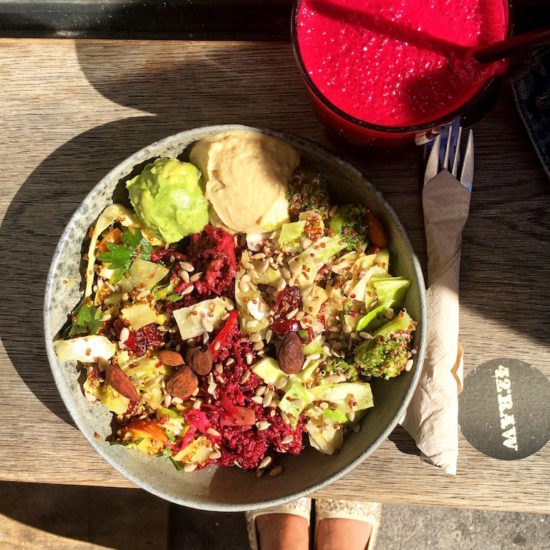 Today is a beautiful day to enjoy the sun on my plate.
Boat trip Nyhavn
It's always nice to see a city from the water. Canal tours depart from Gammel Strand (and Nyhavn). Nyhavn is perhaps the best known place in Copenhagen. A beautiful place to shoot colourful pictures and videos from the historic pastel and brightly coloured houses dated back to around 1670. The boat goes along Christianshavn. Close by you will find Christiania, the famous hippie district of Copenhagen.
Torvehallern, food market
Step in for a drink and a snack at Torvehallern, the food market in Copenhagen. It is the busiest at the smørrebrød foodspot, and has a kind of dark rye bread topped with lots of delicacies, as the Danes themselves are fond of it.
Beer tasting at Nørrebro Bryghus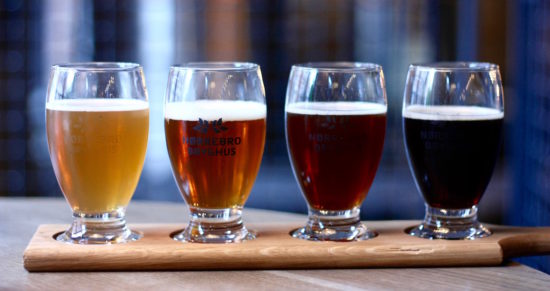 In the hospitality industry there's an increasing demand for local, artisanal, sustainable products with a story. That certainly applies to beer. In this micro-brewery you can taste home-brewed beer. Four types I get presented with an alcohol content of 5-5.5%. Not that bad! Böhmer Pils (inspired by the Czech Republic), New York Lager (with caramel and hops), Ravnsborg Rød (a soft bitter and slightly sweet red ale), and King's County Brown Ale (chestnut colour, nuts, chocolate, dried fruit). Accompanied by a tasty fried veggie risotto with wild mushrooms and spinach. Red Ale combines well with the dish.
For dessert, there are marinated fresh plums with molasses ice cream and fudge cake. This molasses is a biological syrupy product from the production of sugar cane. Yummy! 30 to 60% organic at Nørrebro Bryghus, this certificate hangs at the front door. Polls show that it is close to 60% organic, including the vegetable and the beers.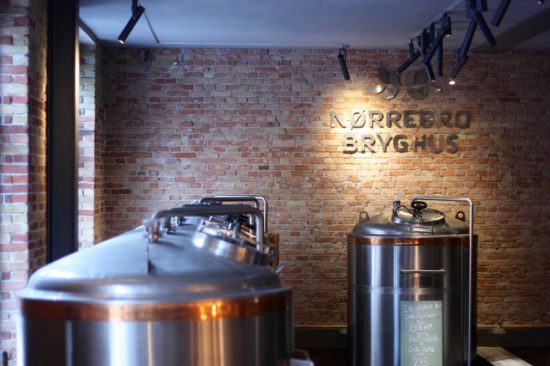 From eight people you are welcome for a tour at the brewery. Of course you are welcome for a beer tasting as well. Are you traveling alone or as a couple? Find out if you can join a group.
Hotels in Copenhagen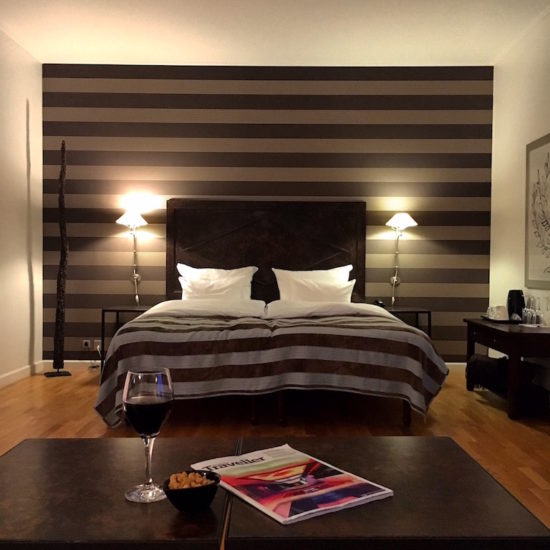 Yippee! I stayed in the stylish junior suite at Hotel Kong Arthur.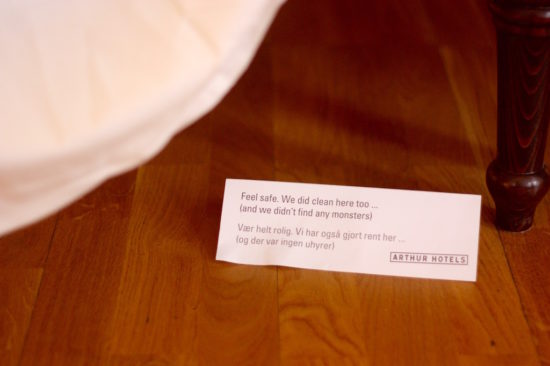 Humour they have in this hotel, and fortunately there were no monsters this night.
At breakfast there was homemade jam. Many fresh ingredients are purchased directly from Knuthenlund, Denmark's largest organic.
Hope Bar: lactose- and gluten-free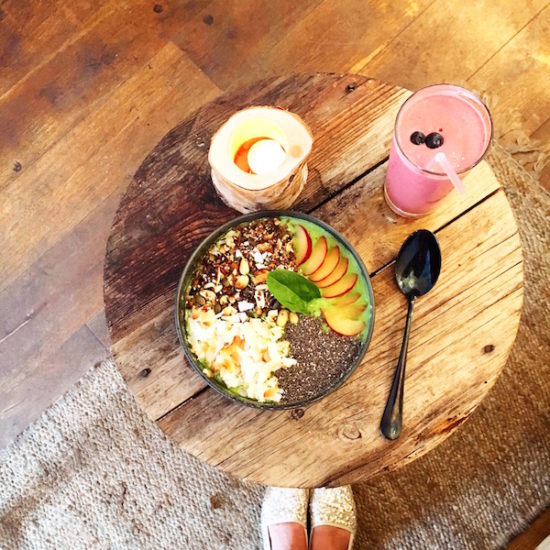 What a great tent is Hope Bar! Are you already in Copenhagen? Then surely visit this new hotspot. As many as 95-98% is organic at this hip and sustainable lunchroom. Almost everything is vegetarian or vegan. Because they do not want to scare avid meat eaters, there are also some dishes with organic chicken on the menu. Staying at a nearby hotel? This is also a great place for breakfast. Also, food to go.
Colourful stay at Andersen Hotel
It's nice to wake up in a comfortable bed in the beautiful room of Andersen Hotel. Downstairs, a delicious breakfast awaits you. The enthusiastic hostess tells us that there are many organic products, including apples, fresh fruit salad, boiled eggs and more!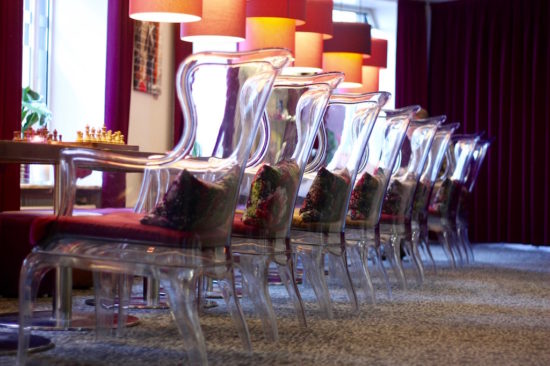 Between 17:00 and 18:00 you are welcome for free wine in the lobby. On a rainy day it is wonderful to enjoy a relaxing bath. The hotel is situated in the upcoming Vesterbro district, two-minute walk from the main train station. You travel easily with a direct train to the airport.
Cat café: Miao Café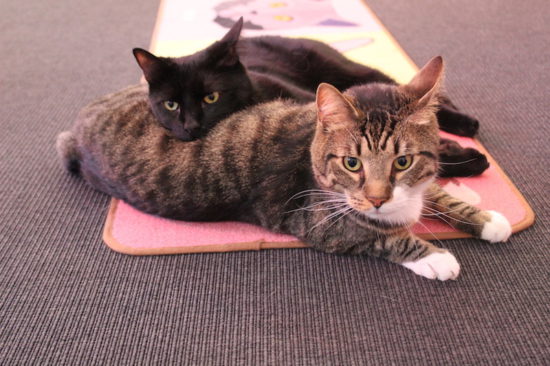 Attention cat lovers! Copenhagen also has a cat café: Café Miao. How funny is that? The owner of this cafe is called Miao Hansen. She loves her seven cats, which came from a cat shelter or were abandoned by people who could no longer care for them.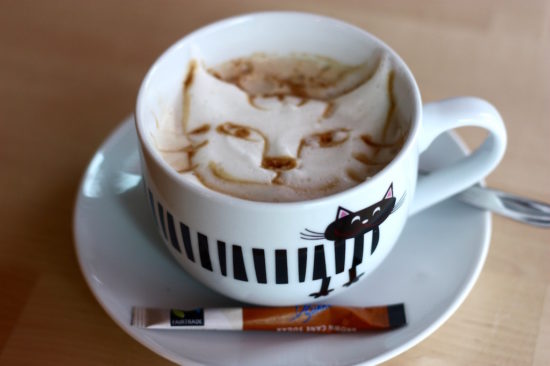 At Miao Café, you can have breakfast, lunch or coffee with your favourite cat. They all like to cuddle. The food and drink here are devoted to cats. What do you think of soy Catte Latte?
More Copenhagen tips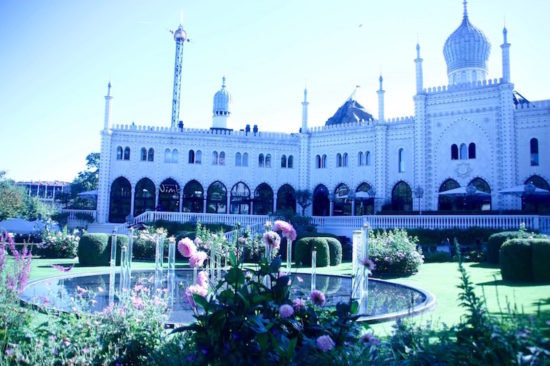 Rent a bike to discover the city or travel endlessly by bus, subway or train with the Copenhagen Card.
Climb the 17th-century Rundetårn, the Round Tower, and enjoy panoramic views of the city. Climbing is not so bad; you walk the largest part on an incline.
Go for a picnic in the botanical garden.
A visit to Tivoli is entertaining if you like amusement parks. Like lights? Visit the evening light show. And if you have a Copenhagen Card, you walk in for free. A cocktail in style? Go to Nimb Bar.
Tip! Combine your trip to Copenhagen with a visit to Malmö. By train, you travel from Kastrup airport in 21 minutes to Malmö Central Station. The train leaves every 20 minutes. Malmö is the third largest city in Sweden. Besides Malmo, there are many other beautiful and tasty places to discover in Skåne.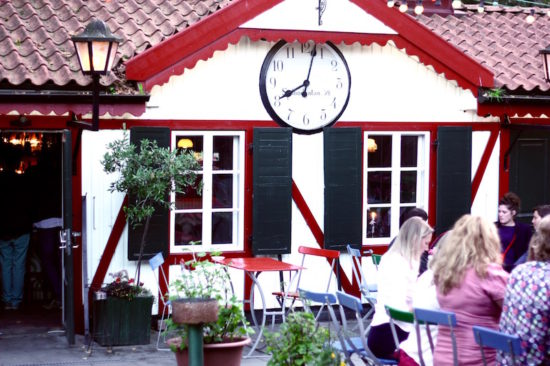 Nordic cuisine in Malmö & Skåne >>