At the Cuisinerie Mensinge in Roden, in the north of the Netherlands, the most important ingredients are the organically grown local products. The traditional kitchen serves refined dishes with an excellent price to quality ratio. Everything is made in house up to and including the chocolate bonbons, which you can definitely taste. Head chef Harro Coster and hostess Anouk Folkerts actively seek out organic ingredients.
Organic for them means 'produced as natural as possible with the least amount of fuss. The purpose of organic farming is seeking the natural balance between humans, plant life, and animals'.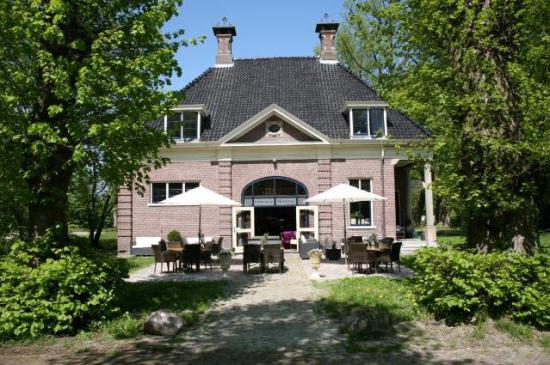 The most ordered menu is the surprise menu where you have a choice of three, four, or five courses. They have a wine menu that is the perfect accompaniment to the surprise menu. There are some great organic wines to choose from. During the day you can visit this beautiful, historic building for coffee, tea or homemade cake.
Sustainable produce
organic: meat 50%, vegetables 90%, dairy, eggs and butter 90%, cheese 80%, bread 50%, juices, tea, beer, wine 20-30%, sustainably caught fish (rated one, and two according to goedevis.nl, coffee organic and fair trade, fair trade cacao, green energy, biodegradable throwaways