Don't panic it's organic is a new hotspot in Ibiza Town. It opened just six weeks ago. The owners of the vegetarian salad and juice bar, Patricia and Johan, are a Dutch couple who fell in love with Ibiza. After a year of running their bed and breakfast they realised that preparing and serving food is where their real passion lies.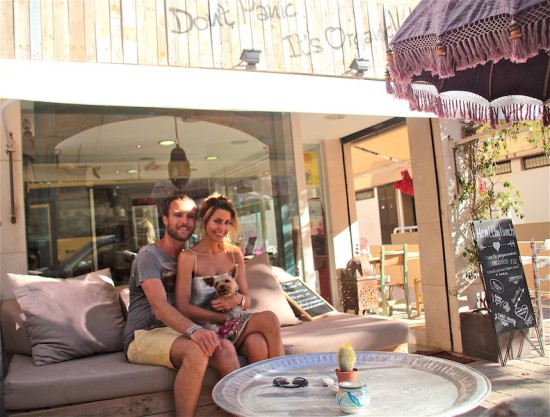 The cozy 100% organic and vegetarian restaurant has a nice terrace from which you can spend your time watching people walk by. The food is delicious, healthy and colourful. Just the way I like it.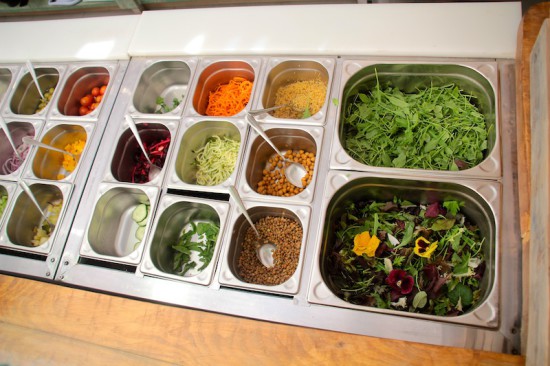 You can create your own organic salad, by choosing your favourite lettuce, grain or legume, vegetables, dressing and topping.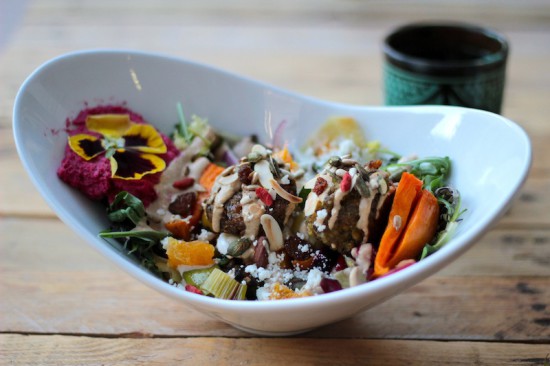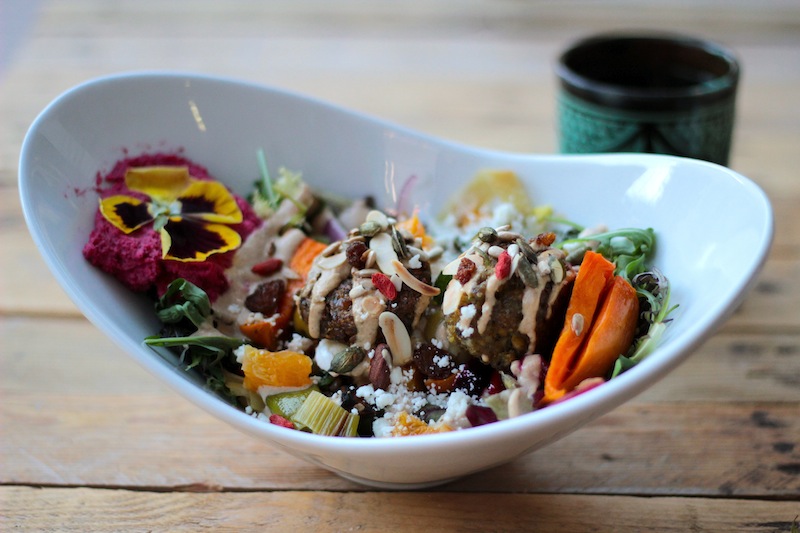 What to drink? Try the kombucha, made in Ibiza.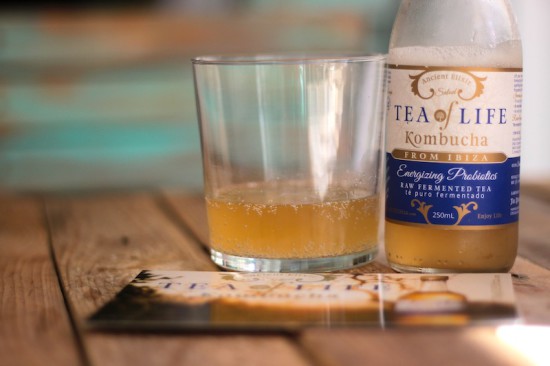 The kurkuma smoothie is also gorgeous. Made with cinnamon, pepper, coconut oil, goji berries, mint, banana and kurkuma.
After dinner tip? Visit s'escalinata in Dalt Vila, the old city, and enjoy a digestif in a relaxed atmosphere.