Puszta in Hungary: Back to nature! I was with an enthusiastic Hungarian tour guide and a group of journalists and bloggers on a press trip in Hungary. On our program were visits to the Great Plain, spas and thermal baths in Hajdúszoboszló and the city of Debrecen.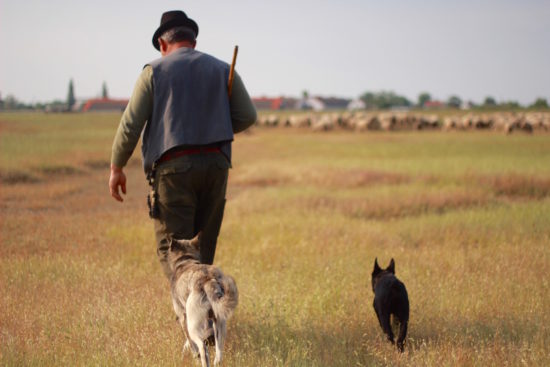 The Puszta is the largest contiguous grasslands in Europe, a vast plain where herds of animals live. Sheep, cows and horses. For Dutch tourists, this region is still relatively unknown. Most travellers visit the capital, Budapest and Lake Balaton.
Egészségedre!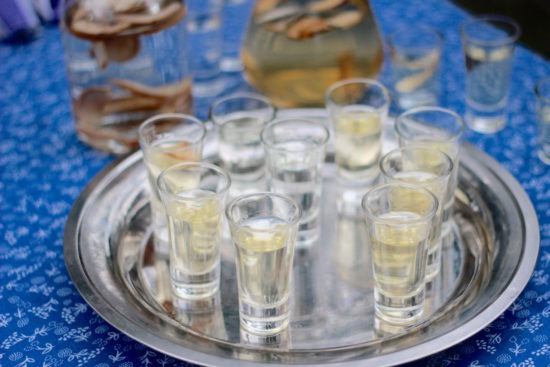 The first evening, we toast with pálinka, the spirit of Hungary, which has at least 37.5% alcohol. Pálinka is made of various kinds of ripe fruits that have been distilled. You can expect this penalty drink at any time of the day as a (welcome) drink, even with or just after breakfast. Carefully sipping it is an option, but it's most preferable to drink it as one shot.
Pure food in Hungary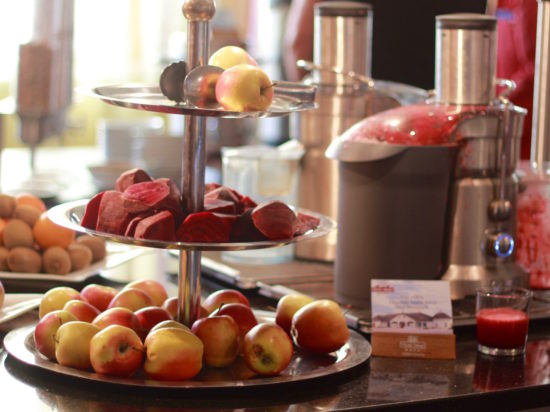 'Jó reggelt', good morning! We started the day with a rich breakfast buffet in the four-star Hotel Silver. For me, no sausage, but the Polish, Czech, Russian and Hungarian guests love it. I started the day with a healthy self-squeezed juice of organic beetroot and apple accompanied by a delicious bouncer. Yummy!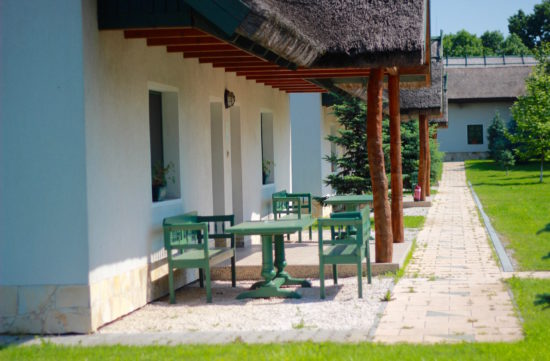 The next day the sustainable Silver Major Resort is on the program. Energy is generated by solar panels and the hotel is working as ecological as possible. Only then was it clear to me that Hotel Silver is from the same owners and that they have a number of products, including fruit and vegetables they grow here organically, which are incorporated into the hotel at the buffets.
Largest spa in Hadjúszoboszló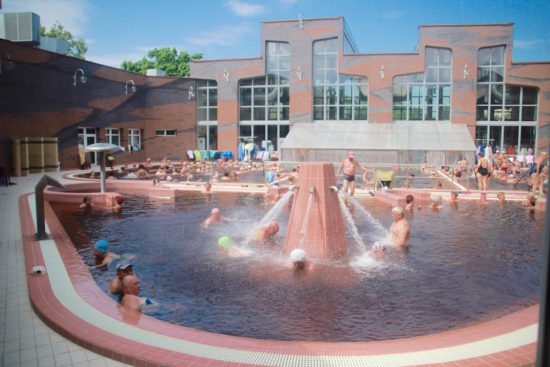 Then it's time to visit Hungarospa, the largest spa complex in Central Europe, which can be found in Hajdúszoboszló. There are several thermal baths which are visited for leisure and for medicinal purposes. For many medical treatments, you can go here.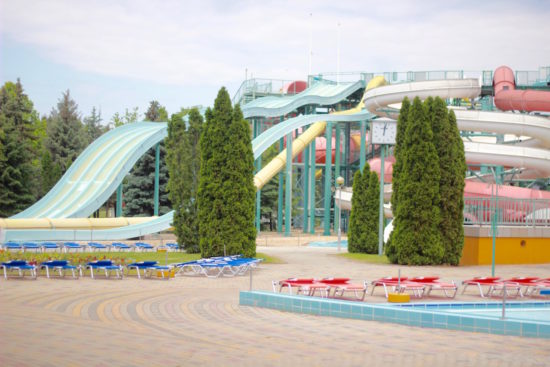 Fun and exciting are the slides. I tried despite my fear of heights.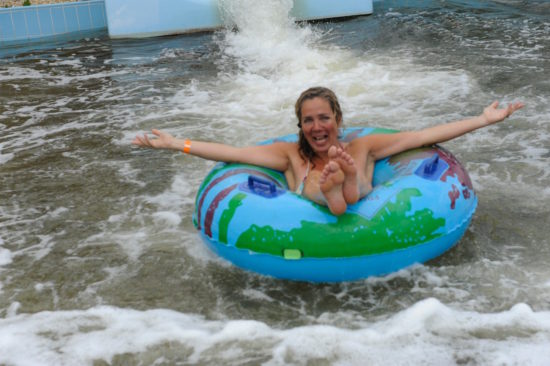 Photo credits: Annelies Rigter
Hortobágy National Park
In 1973, Hortobágy, Hungary became the first national park. In total, there are 10 national parks in Hungary, which is about 10% of the total land area. For centuries, herds of animals have been living here with their shepherds.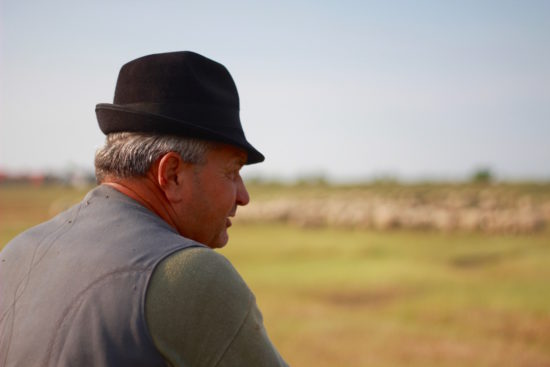 Along the way, we socialized with a shepherd we saw walking in the field with his three dogs and hundreds of sheep. He told us that it is a privilege to work in the countryside and live with his animals. We continued our journey through a farmland where corn, sugar beet, sunflowers and elderflower were grown.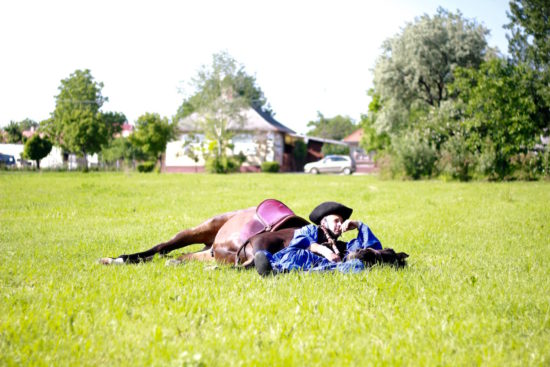 Every twenty kilometres you can find a csárda – resting place – on the Great Plain. This is the distance after which a horse and its rider, according to the locals, need to eat and drink. Are you a horse lover? If so, this destination is a must. You drive yourself or watch a show with horses in the lead.
There is a local train that takes you five kilometres along ponds at an observation tower with a beautiful view. There are more than 300 species of birds in this natural area, which is also a haven for birdwatchers. As far as you can see, everything is green and blue including a building – the station – where the train arrives and departs. Lovely resting!
Eco-farm restaurant
Tuba Tanya is an ecological farmhouse restaurant where chickens, turkeys, ducks, goats, sheep, mangalitsa, donkeys, cows and horses live in plenty of space to act in their own natural behaviour.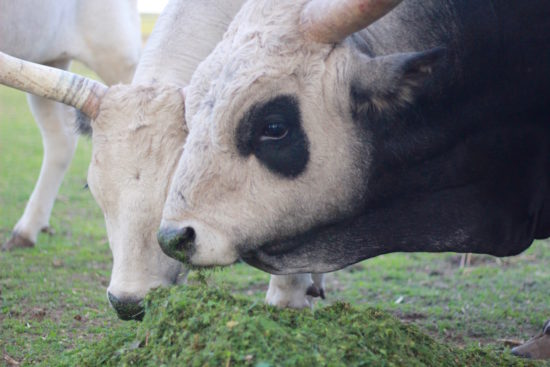 The imposing animal breed, Szürkemarha, can be found only on the Hungarian Puszta.
The current owner, István Rápolthy, welcomes us enthusiastically. He is part of the third generation that grew up with his family in this beautiful environment with respect for nature. After a tour of the more than century-old farmhouse, where you can get acquainted with the animals, we had dinner at long tables.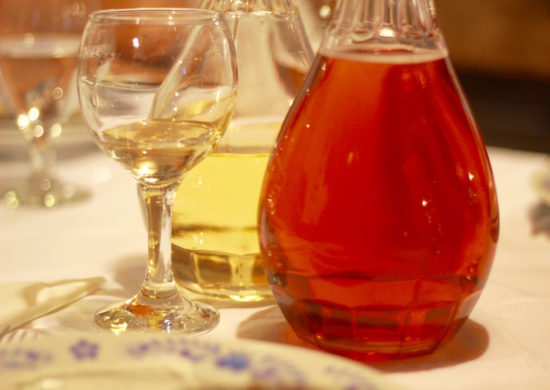 The food was prepared in the traditional way and we dined with musical accompaniment and entertaining shows in the evening program.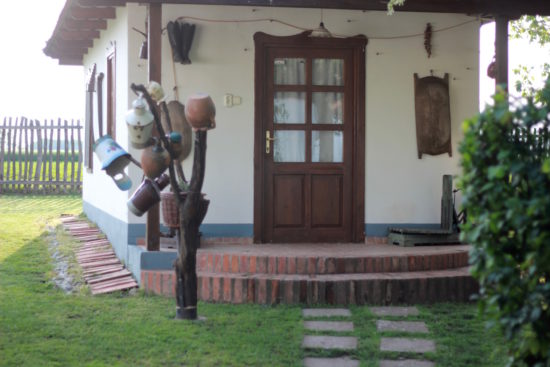 You can stay overnight in one of the six guest houses, thatched cottages with bathroom, TV and a kitchenette. Bicycles are included in your cabin. You arrive at Hajdúszoboszló after biking five kilometres.
Debrecen, the colourful university town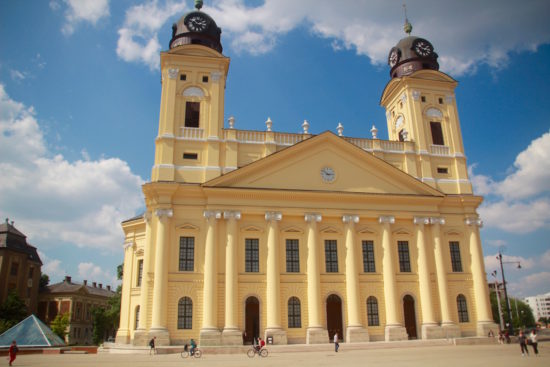 Debrecen is the second-largest city of Hungary with more than 200,000 inhabitants. A colourful university town.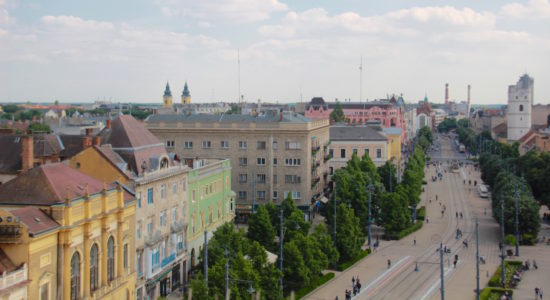 Young people from all over Europe come here for the festivals. The floral carnival is celebrated at the end of July. Looking for Spa, thermal baths, culture and relaxation in Debrecen? You can find it all. In spring and summer, food festivals are organized.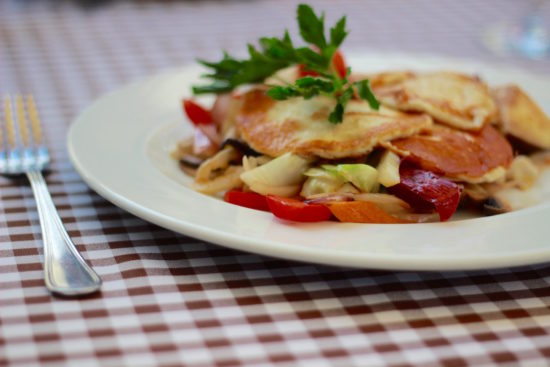 Debrecen, the region known for its Gulyás, goulash, and sausages. A famous dessert is the fruit-filled pancakes, 'meggyes-mákos palacsinta'. Instead of a meat dish, of course, you can always ask for a vegetarian alternative as a tasty grilled vegetable dish topped with fried 'gomolya', also known as the Hungarian answer mozzarella. Hungarian red wine has a pretty good taste.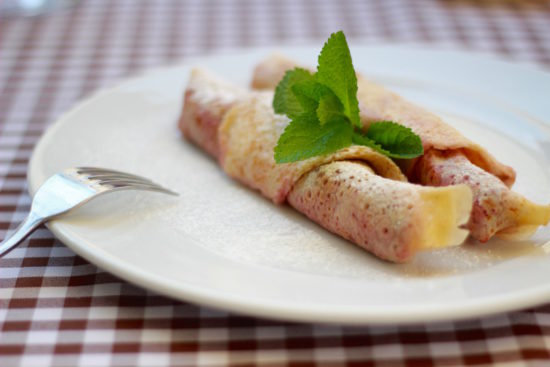 You'll be in Debrecen in only two hours!
The number of tourists in Debrecen area has been growing steadily in recent years, thanks to the direct Wizz Air flights from several European cities, including Eindhoven (the Netherlands). Debrecen, thermal spas and especially the Great Plain are highly recommended as an affordable short or extended trip for those who have already seen most of Europe.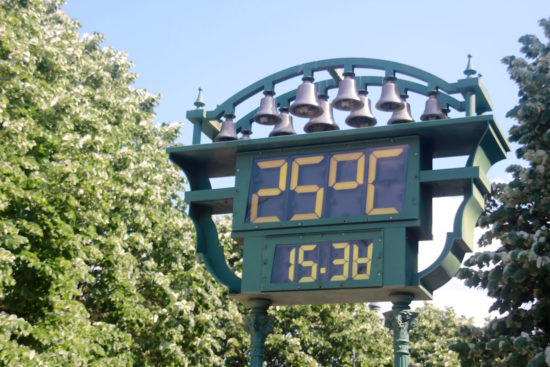 You will be there by flight that'd take less than two hours from Eindhoven, with a high chance of sunny weather.
Do you prefer to read this in Dutch? Go to: Debrecen en de Poesta. Terug naar de natuur!