Hotel Rusthållargården is located in a quiet and peaceful spot next to the Kullaberg Nature Reserve. The restaurant uses local, organic produce, sustainable fish and seafood. Coffee and tea are organic and fair trade. From the hotel you have a nice view of the colourful houses at the waterfront. The four-star hotels rooms are spread across three villas: blue, green and yellow coloured. My bed room was in the blue villa.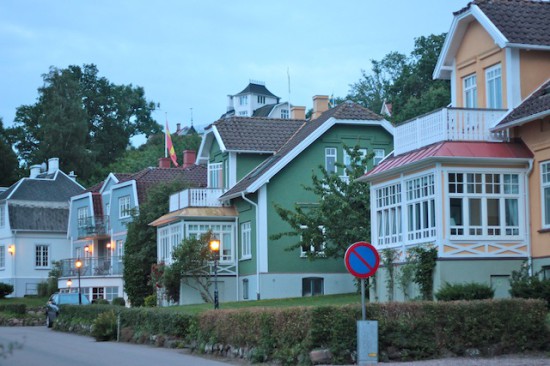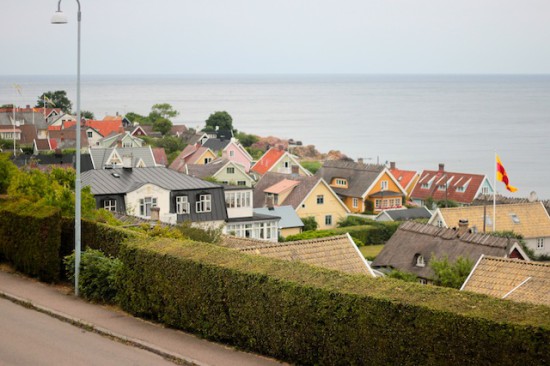 Shrimps from Smögen, just north of Gothenburg.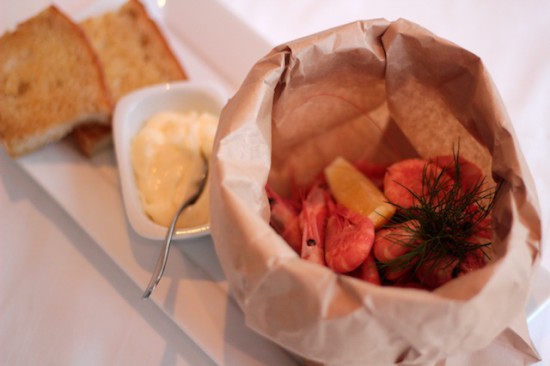 Tasty chard, fried in butter, with chanterelles, trout, fennel, lemon and Larsviken's potatoes (the farm we visited on our foodie trip to Kullaberg).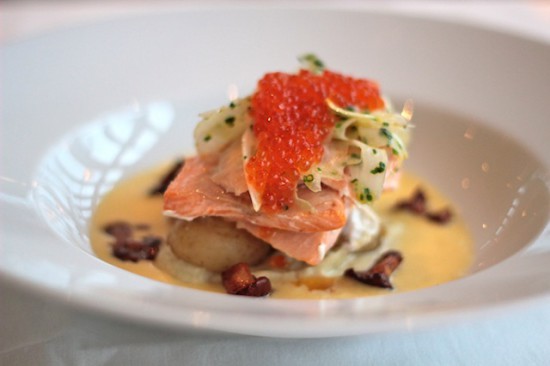 The breakfast buffet (on the cover photo) consists of 90% organic and local products. rusthallargarden.se