San Lorenzo, in the heartland of Ibiza, is a hamlet with a few houses, a school, a church, a bar and… La Paloma! It was recommended to me by guest blogger Jeannette Ooink, who dined at the restaurant during her stay on Ibiza. I visited lovely La Paloma in the afternoon and enjoyed an organic green tea with a sumptious chocolate brownie.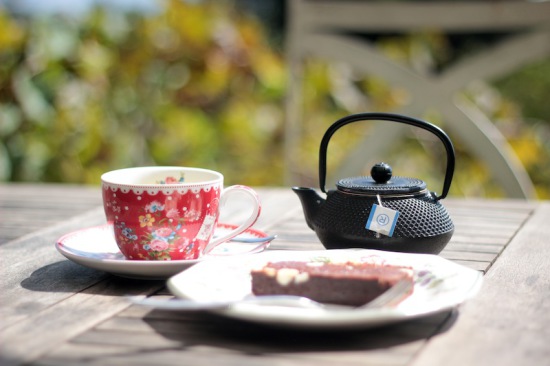 La Paloma grows their own veggies, flowers and aromatic herbs in their vegetable garden. You can enjoy your tea in the garden where you're surrounded by fragrant citrus trees.
I thought that would be my only chance to visit La Paloma. But then I got a second chance! We had a surprise dinner organised by the yoga retreat I was visiting. I couldn't be happier!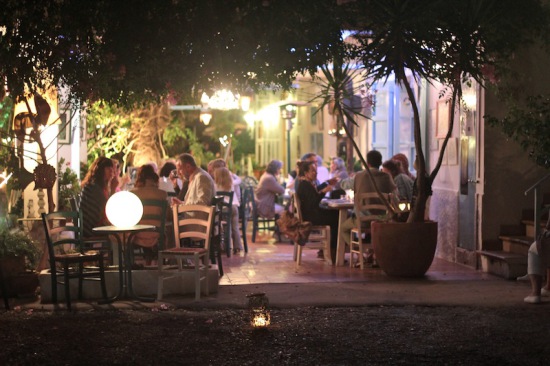 We had dinner out on the covered terrace. The light blue coloured table and candlelight made the food look even better than it already was. The cuisine is inspired by Tuscany. This means there is always pasta on the menu. But at Restaurant La Paloma they als serve great vegan food, which, by the way is totally organic. If fish is more your thing try out the homemade risotto with seafood. Delicious!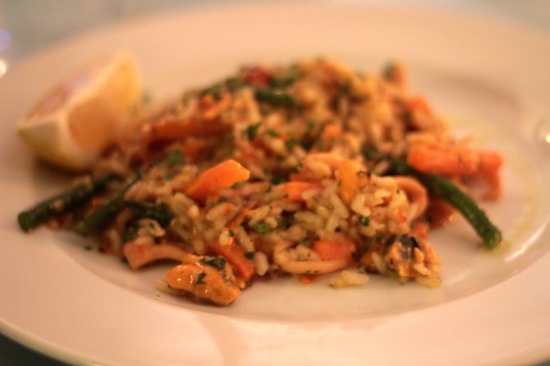 Ingredients are organic and local whenever possible.