As I prefer to eat vegetarian most of the time I ordered a vegetarian starter and main at Mat & Destillat. There are no veggie dishes on the menu, and I talked to the chef, it might be a good idea to change this. But not just for me of course… Even if you are used to eating fish, seafood and meat, you sometimes feel like eating more vegetables. It's a good idea for any restaurant to have veggie dishes on the menu.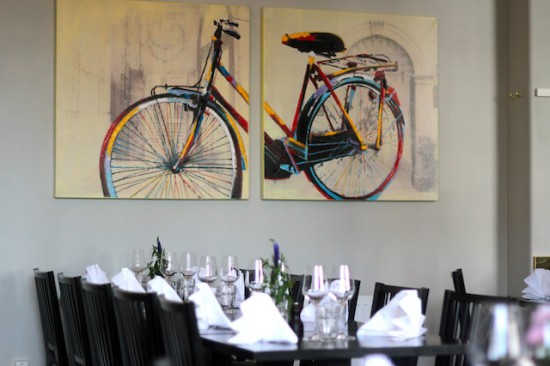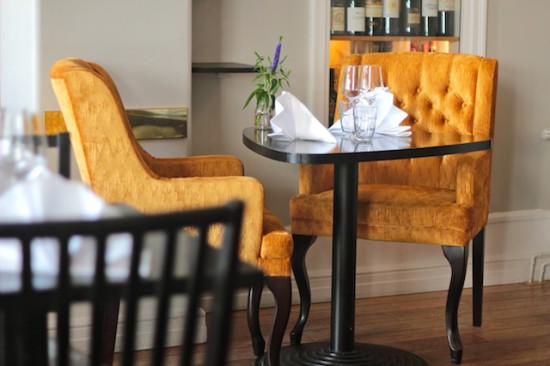 Especially when the plate looks that colourful and the vegetables taste that delicious. For starters: green salad with melon and gooseberries.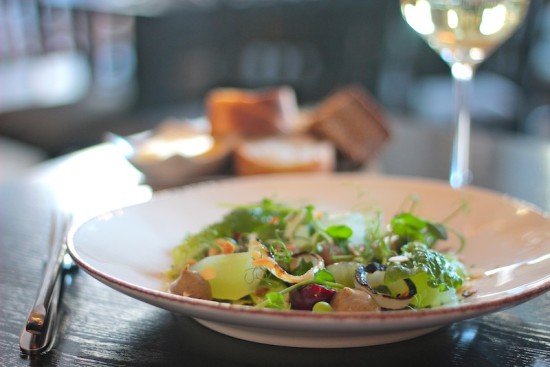 For main (see cover photo): a variety of colourful beets (with my favourite beet: chioggia) potatoes and sauce hollandaise. Some of the wine, like the Grüner Veltiner that I tasted, is organic.