You can't call a visit to the beautiful tropical island of Bonaire as done if you haven't tasted at least one of the local dishes, and there is only one place to go if you want to try the traditional Caribbean cooking: Rose Inn in Rincon. Rose Inn has been a cozy, popular outdoor lunch venue for ages. They serve authentic, local dishes, some of which disappeared from other island menus long ago. There is no official written menu here, but the lovely lady in the kitchen will be happy to fill you in on the day's specials.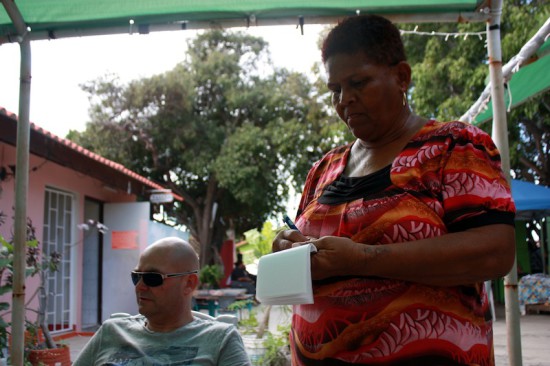 You can usually expect stews and fish dishes with rice and beans and a traditional Caribbean atmosphere. Part of that atmosphere is the service and cooking. This is typically slow :). So sit back, relax, and enjoy a bit of the local flavours.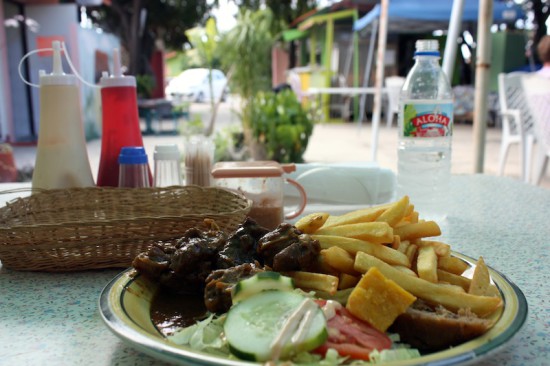 I had Rose's famous goat stew (Stoba kabritu) with fries and one of my favorite side dishes: funchi – a Caribbean corn meal mush that can be described as a close cousin of polenta. The meat comes from local farmers.
Can't wait to go back!
Kaya Guyaba 4, Rincon, Bonaire