Brasserie Meelfabriek Zijlstroom in Leiderdorp is located in a listed old flour mill from the beginning of the 20th century. The head chef works with local produce as much as possible. They have vegetables from their own kitchen garden and they source their cheese from the surrounding farms.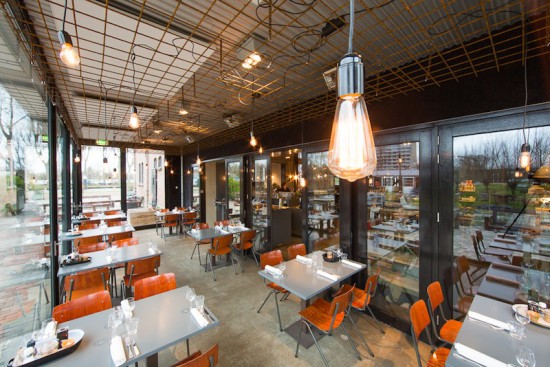 Not everything is officially organic, but has been produced in the most sustainable way.
Above the restaurant they have a studio where you can join in on a cooking workshop. You can join a group or with your own friends and learn from the brasserie chef how to prepare great dishes. The old flour mill attic has been converted to a conference room. And you can enjoy your drinks in the conservatory.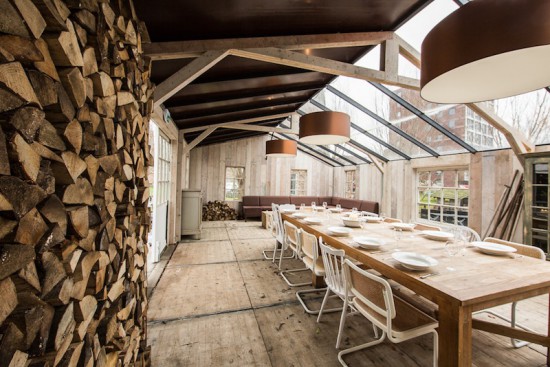 Sustainable produce
local produce, organic: meat 50%, vegetables, fruit and herbs mostly from their own kitchen garden/greenhouse, dairy, eggs and butter 80%, bread 75%, some wines, juices, organic chips, croquettes and bitterballen (Dutch spherical croquettes filled with a meat ragout), sustainably caught fish, coffee UTZ Certified, green energy, eco-friendly cleaning products, furniture made from recycled materials