In november 2007 two men, Eddie and Jack, one from the Philippines, the other from the UK, met in London. Together they embarked on a new adventure: Tao Philippines. Tao offers a five day boat tour between Coron, El Nido and the hundreds of remote islands in between, for travellers who are looking for adventure and are willing to journey without any luxury (that includes no hot showers and no wifi). Tao is set up as a social enterprise. It started as a small project and now employs 250 people, of whom the majority lives on the remote islands in North Palawan. The employees work as camp guards and are responsible for the maintenance of the 13 base camps. These camps are located on islands of sugar white sand where weary travellers relax and stay overnight.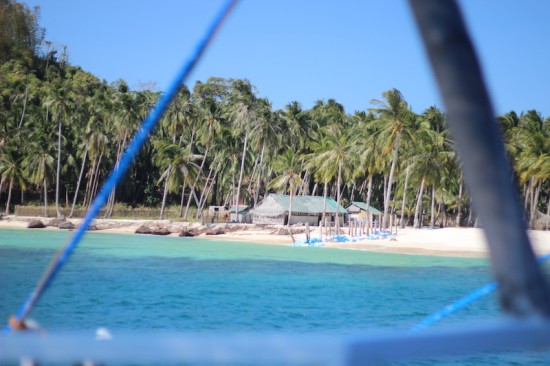 Pure! joined a group of 23 travellers on the five day Tao Expedition from Coron to El Nido. Travelling on a bangka, traditionally used as a fishing boat, and snorkelling, watching the sunsets and sleeping in huts on the remote islands was amazing. And let's not forget the delicious homemade fresh food!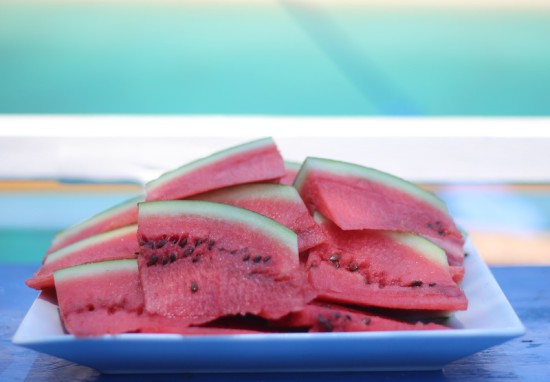 Fresh fruit in tropical Palawan is delicious: refreshing water melon, sweet mango and juicy pineapple. Yummie!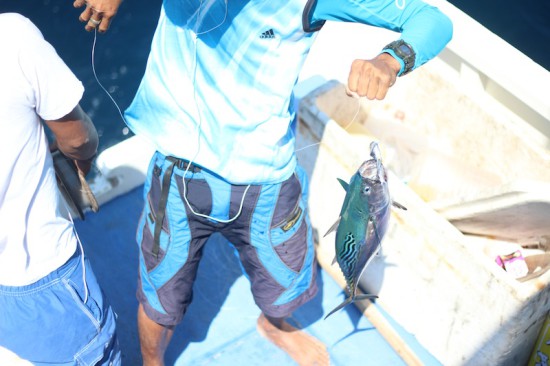 Fresh fish and seafood, like this line fished yellow fin tuna.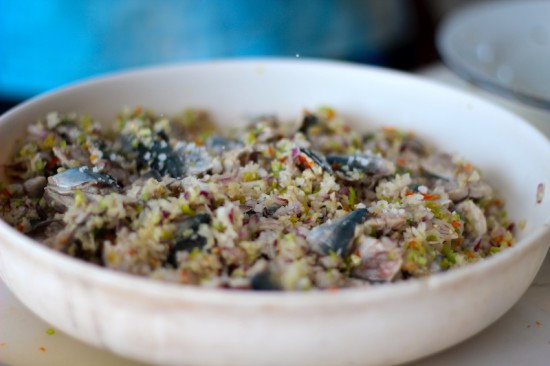 Tasty ceviche. The fish was caught, filleted, marinated and served in less than half an hour. Impossible to get it more fresh than that!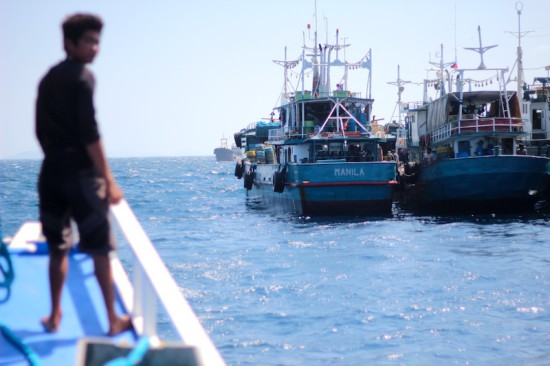 Meeting with the fish mongers to collect some fish.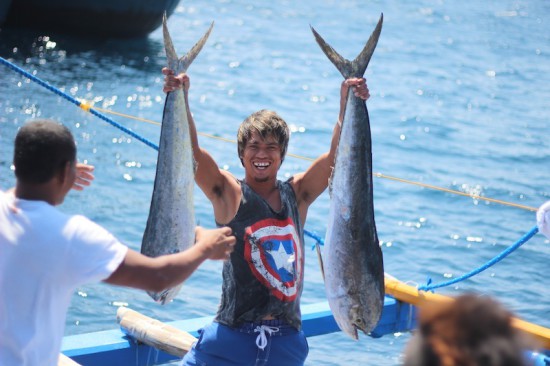 Catch of the day.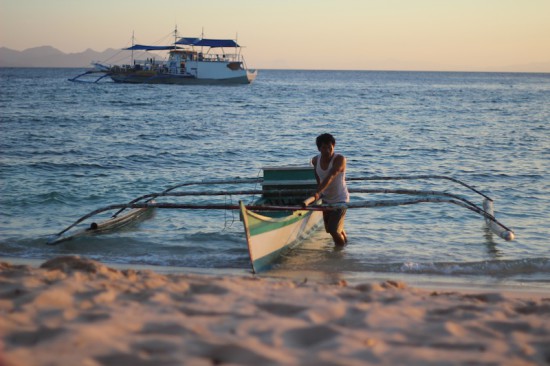 Arrival at one of the base camps.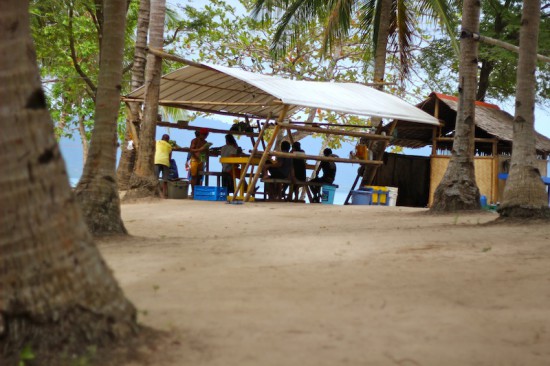 Preparing dinner at the base camp. The first night we stayed in the outskirts of Coron, the next two days on remote islands, and the last night near El Nido.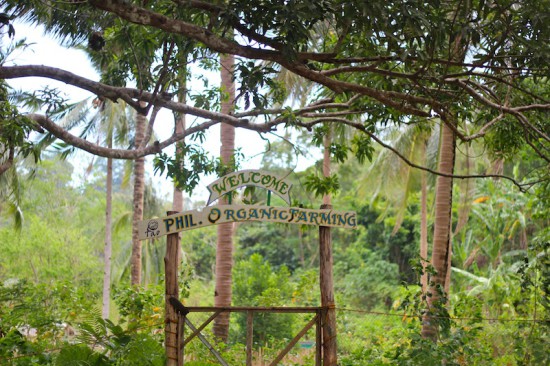 Visit to the organic farm.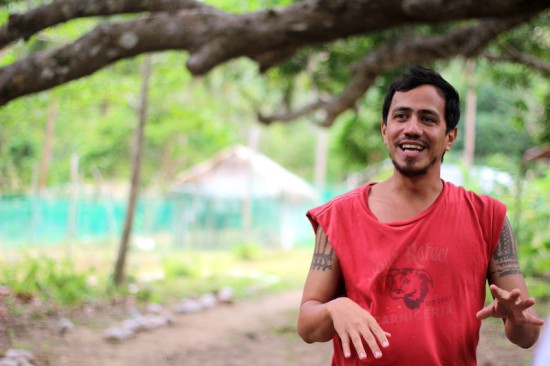 Inspired by the permaculture movement, owner Eddie explains the aim of Tao Philippines to be self sufficient. Growing their own organic vegetables and the use of chickens and goats to fertilize their soil. Essential to organic farming is a healthy, rich soil.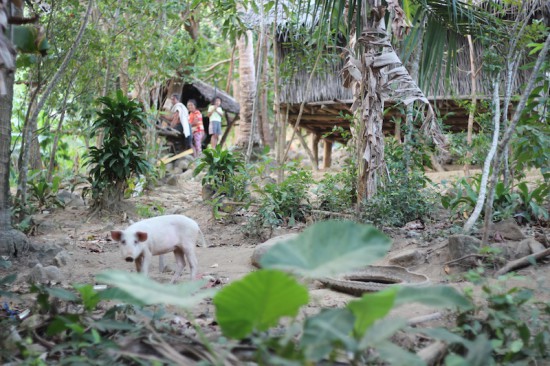 Tao established women associations on the remote islands. The women are responsible for massages, the sale of cashew nuts, and sowing the bags and curtains for the travellers' accommodations.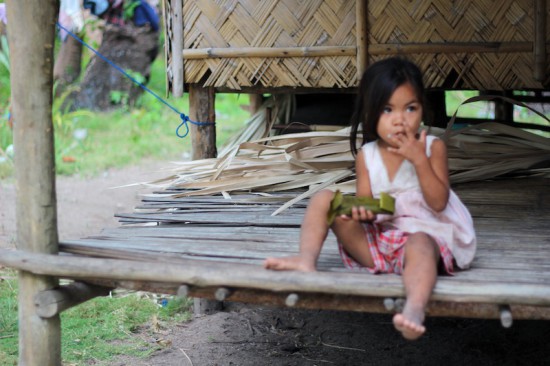 When the last typhoon hit the Philippines, Tao was the first to help the communities. Because the people on the remote islands weren't able to go out and fish, Tao helped set up emergency food transports. This helped people survive the first few weeks.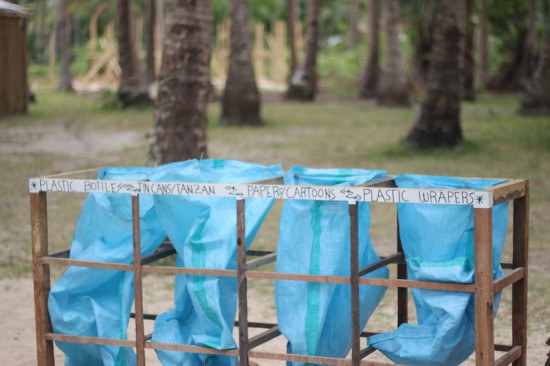 Waste management, in a simple but effective way.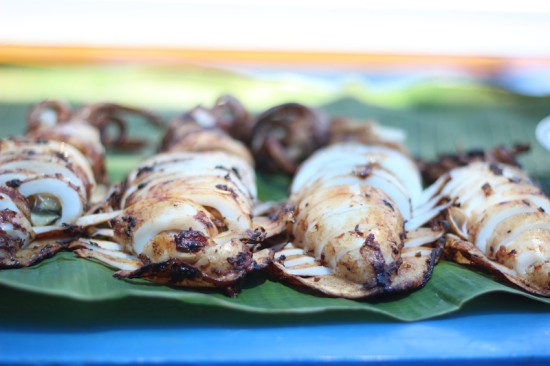 Paradise for foodies: a scrumptious seafood lunch of grilled squid on banana leaves. The delicious on board lunch buffet offered fresh seafood, fish, crispy salads, vegetables, rice and fruit.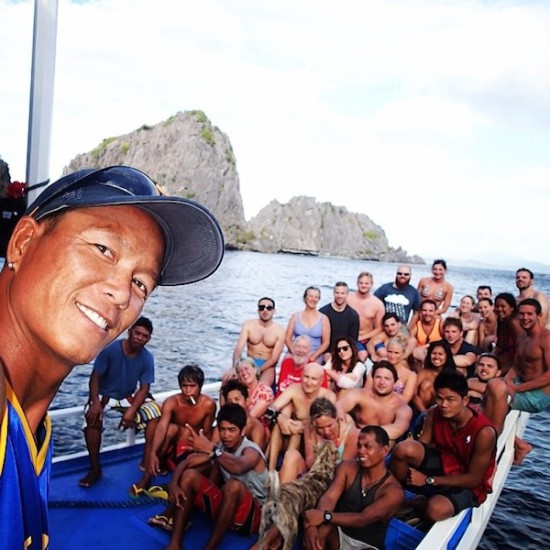 Our group expedition, 24 lovely people and the friendly Tao employees led by Oli. The photo was taken just before we reached our final destination: El Nido.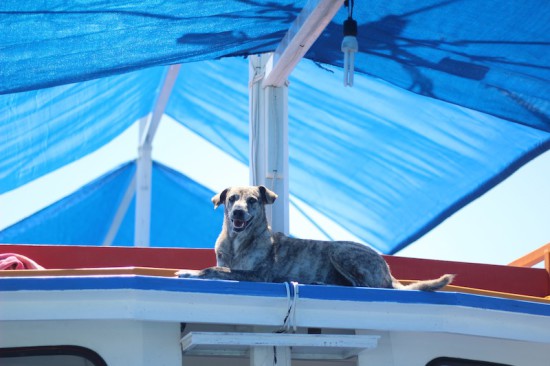 Pure! would love to make this journey again some day. I was blown away by the beautiful islands, the freedom of not having an itinerary or wifi, delicious food and cocktails, and the company of lovely people, friendly staff and Tiger, Oli's ships dog! taophilippines.com