What to do in Seville in 24 hours? Check my 4x things to do in Seville tips with the best restaurants serving healthy food and a cosy boutique hotel in the center of this beautiful city. Also nice is the Parque de María Luisa. To cool off on a hot summer day… (and it can be very hot here; the end of June it is almost 40 degrees!), it is lovely to visit the beautiful parks.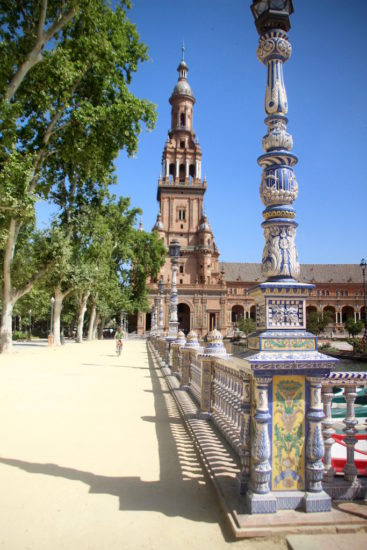 Be sure to visit Plaza Espanya.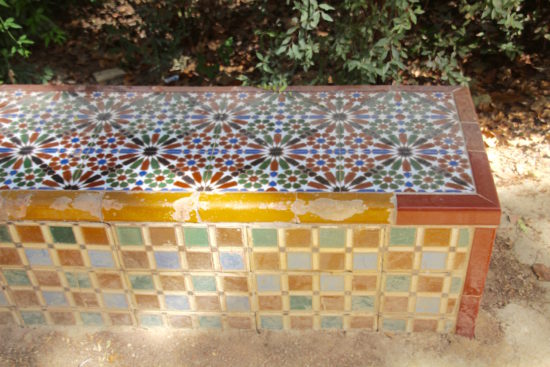 The beautifully landscaped Parque de María Luisa is sumptuously decorated with fountains and benches decorated with colourful 'azulejos'.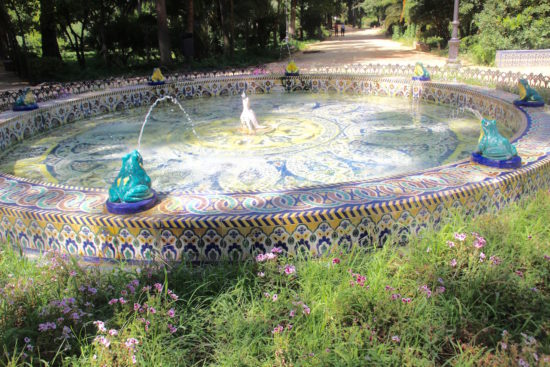 Organic and vegetarian food at Restaurant Vantana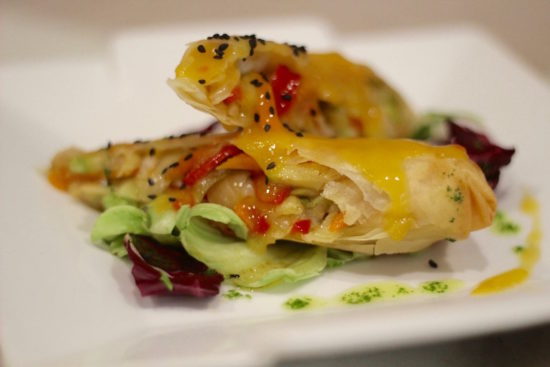 At Restaurant Vantana, they love pure food. Today, I ate delicious vegetarian: vegetable in the lead role!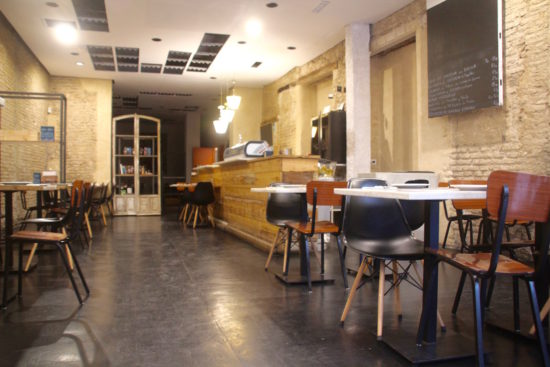 There is also a choice of fish or meat. The fish is sustainably caught and the meat is from free range animals. All grains and vegetables are organic.
Coq & Roll Market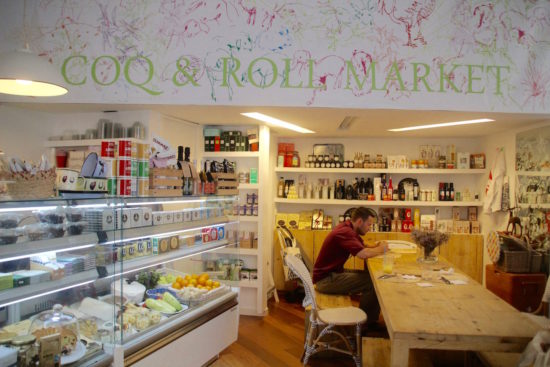 Right in the deli, pull up at the long wooden table for a freshly squeezed juice or a smoothie.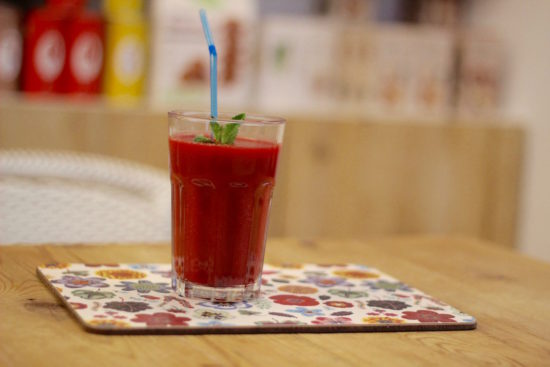 Delicacies, including many organics, are on sale here to enjoy on the spot or on the road.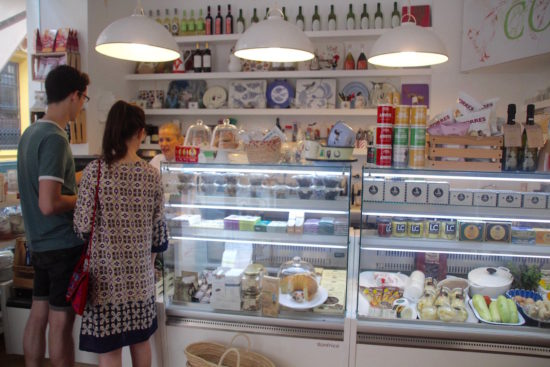 Healthy food at Santos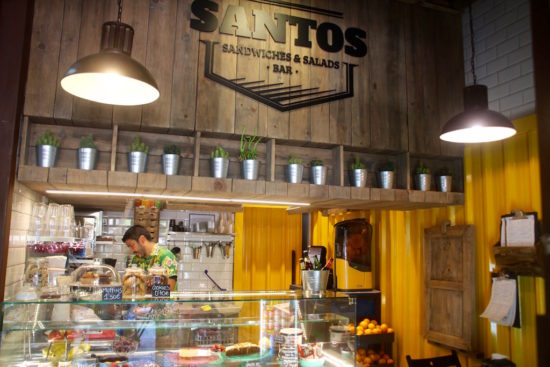 South of the parks in the suburbs, you can find Santos tucked into a gallery. Here, there were no tourists, or students and workers that came together for a healthy breakfast or light lunch.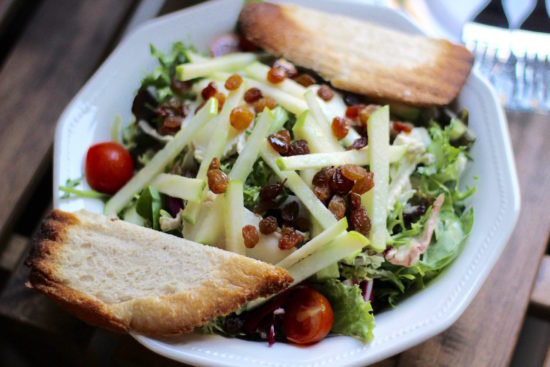 With juices, in front of you (so super fresh!) are salads and 'bocadillos' sandwiches.
Boutique Hotel Sacristía de Santa Ana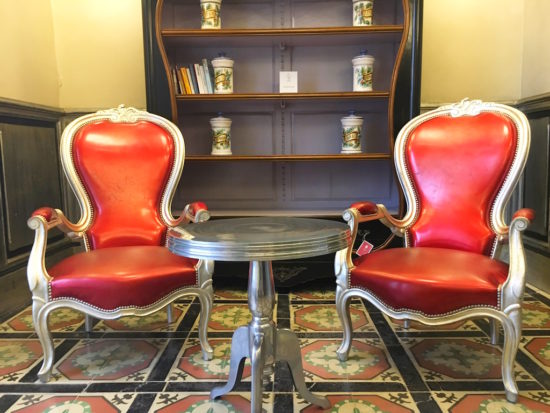 Hotel Sacristía de Santa Ana has 25 rooms. This is a nice and cosy boutique hotel. It is near the center of a pleasant plaza and still quiet. At the neighbours you enjoy a drink on the terrace, which is of course served with tapas.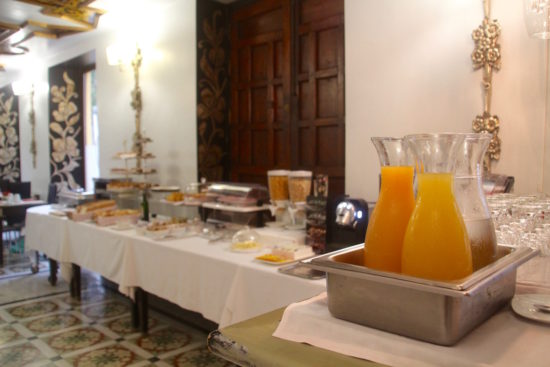 In the morning, a rich breakfast is waiting for you. Spaniards love sweet. There is even apple pie!
Other things to do in Andalucia
Visit a flamenco show. We did in Jerez de la Frontera and also in Seville you can watch flamenco shows in several places.
Do NOT do in Seville! What you see a lot in the streets of Seville are 'toros'. Last weekend I heard in the news that for the first time in this century a torrera was killed during a bullfight in Spain. A legitimate question that someone asked is how many bulls have been brutally murdered?
Visit the sherry bodegas in Jerez and learn all the ins and outs of sherry!