In Menorca, it's not only a delight to enjoy food and drinks at restaurants serving local products, you can also stay at the most beautiful rural hotels. I prefer to stay overnight at these pretty and quiet, rural hotels. Also, it is nice to stay at different boutique hotels during your trip. You will discover different sides of the island and your travelling distance is smaller. Check out my three tips on where to stay in boutique hotels in Menorca!
Binigaus Vell in Es Migjorn Gran
Binigaus Vell is situated in the middle of nowhere. That's great because you're sure it's a quiet spot without additional distraction around you.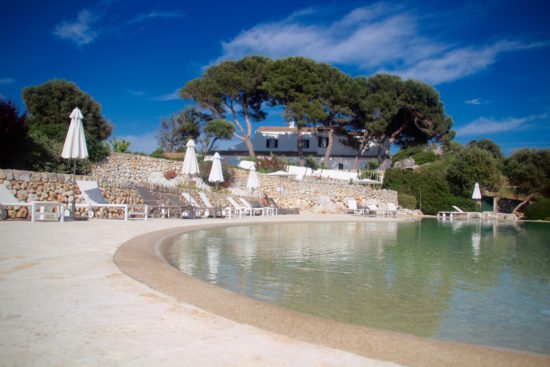 Oliagua is a typical vegetarian Menorcan soup with a tartare of seasonal fruit. Watch the food travel movie!
The grilled monkfish with tapenade is a real treat too.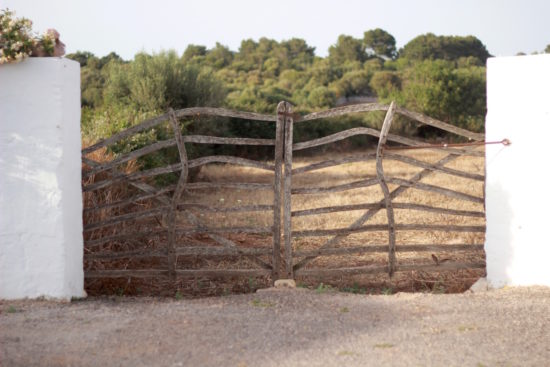 This "hotel rural" was once a farm for dairy and grain production. They still own cows producing milk for the Mahon cheese. Spread over three buildings, there are twenty rooms.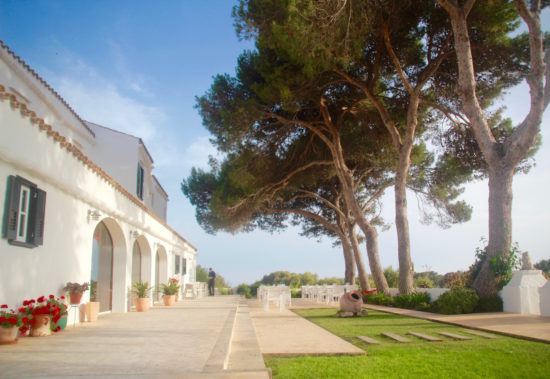 Biniarroca in Sant Lluis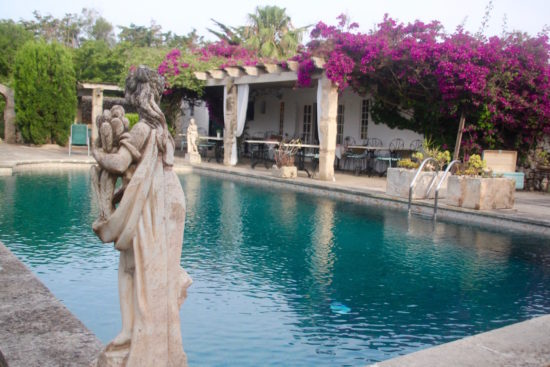 At the eight-room boutique hotel, Biniarroca, almost all guests are English. Here, I dined overlooking the lush garden while sitting with soft pillows at my back.
I enjoyed a Biniarroca salad accompanied with a refreshing cava. The Biniarroca salad comes with Mahon cheese. Still, I another cheese made from goat's milk. Goat cheese is easier to digest for me.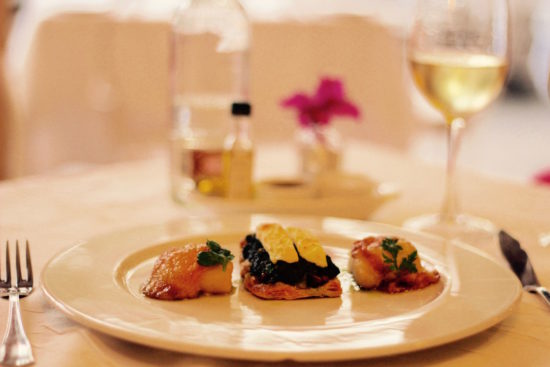 Not just one main course, the chef allowed me to taste a mix of different seafood dishes. And I said yes of course! First, it was prawns with tempura of cava and coconut. Then the tongue -melting sea bass with brown rice noodles, green asparagus and teriyaki. Finally, cod with a pie of spinach, goat cheese, honey and garlic mayonnaise.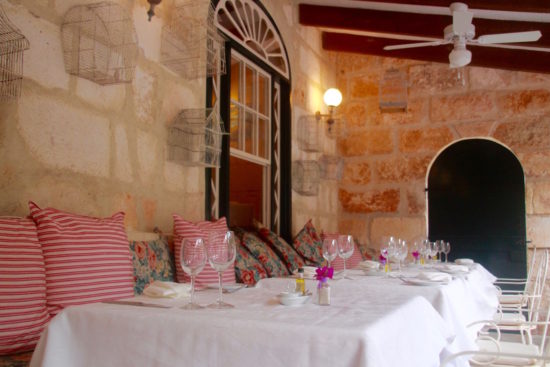 So nice. The bird cages are on the wall as a sign of freedom because birds prefer to be free rather than being locked up in a cage.
Hotel Son Tretze is also in Sant Lluis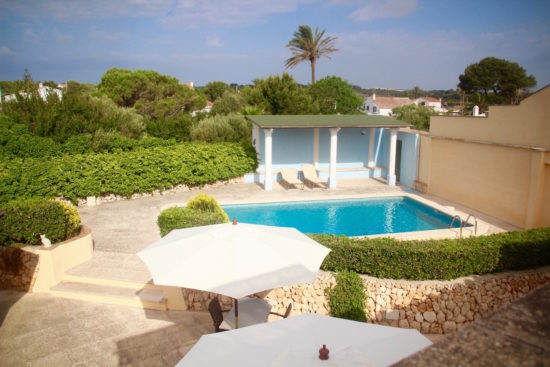 Son Tretze (No. 13) has been restored by Cristina and her husband. It is their life's work, a project that they never want to miss and they never want to do again.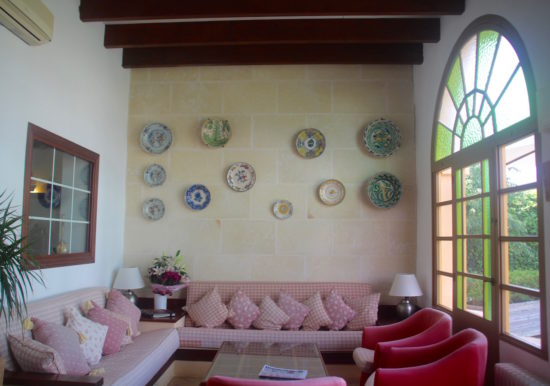 The building from 1750 has been completely renovated while preserving the original atmosphere.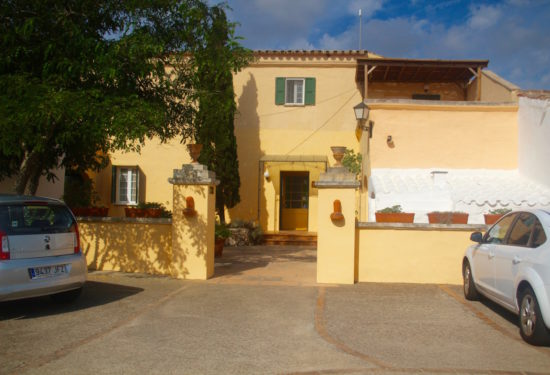 Expect no frills, but a nice stay, welcoming warmth and personal attention.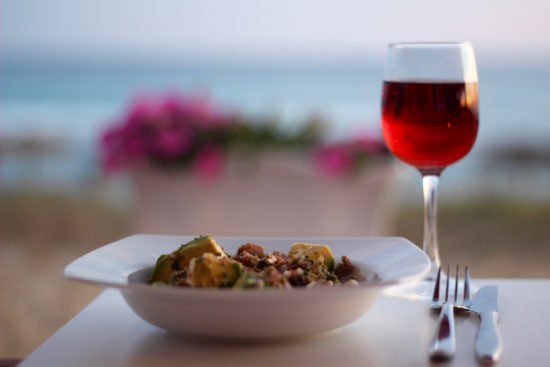 You might also like to read: 9x tips Menorca restaurants >>
In Dutch: 11x Tips voor Menorca SLOW >>