The beautiful mansion Katrinetorp dates back to the 19th century and is owned by the city of Malmö. We enjoyed our lunch, surrounded by colourful flowers, in the quiet and peaceful courtyard of the garden café. I had salmon, dusted with fennel seed, grated lemon zest and dill, served with a warm capris marinade and braised pointed cabbage.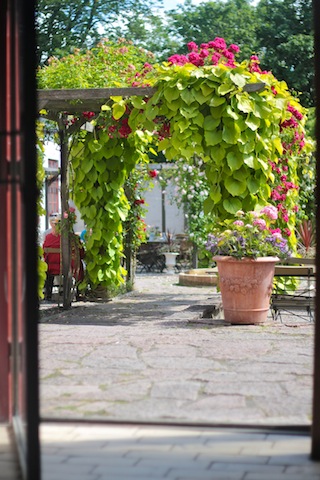 What do you think of chef Matthias' tattoo?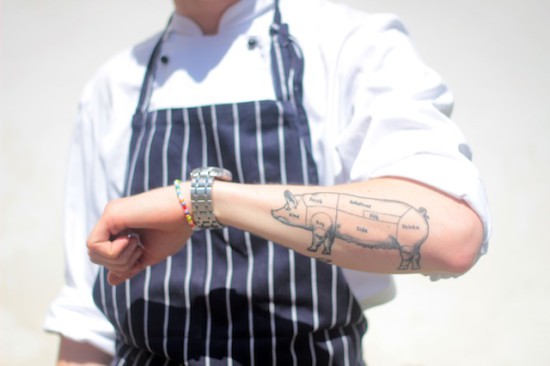 Food more local than this is almost impossible to achieve. The seasonal vegetables and herbs are organically grown in their own beautiful garden. Chef Matthias harvests his fresh herbs from the garden.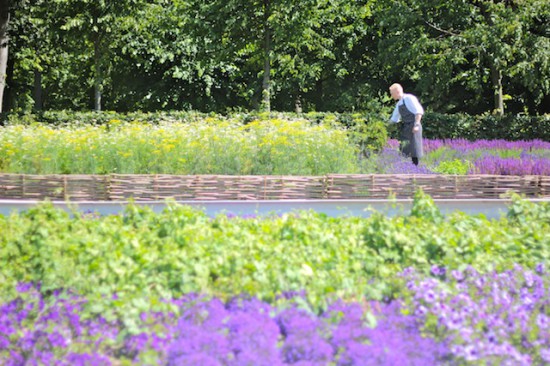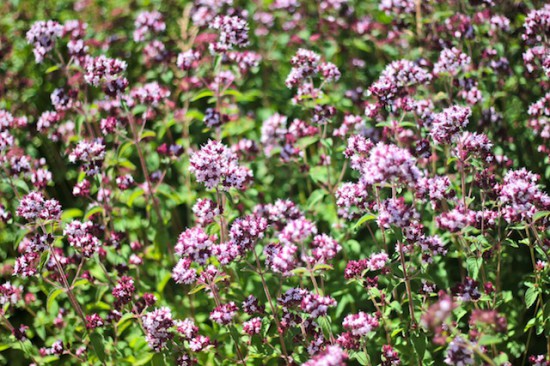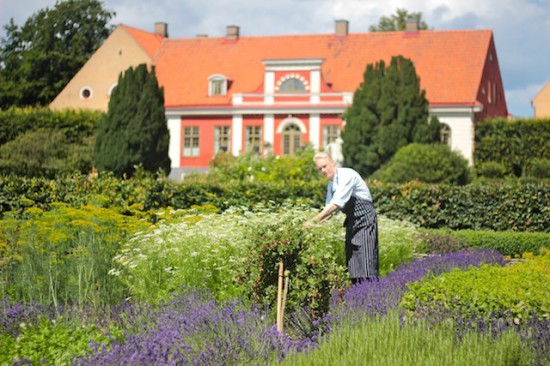 Head gardener Ahmet gives us a guided tour of his gardens. There is an insect hotel to accommodate insects like bees and ladybirds, who are important natural contributors and predators in organic farming.