At Prima Plora you will enjoy an amazing view of the sea. Lounge music and the sound of the waves combine to create an extremely relaxed atmosphere. The setting is really beautiful with all the white furniture and the differing heights of the terraces that face the blue sea. On the menu you'll find a wide variety of salads, with Cretan herbs, organic olive oil, and lovely sweet tomatoes. You can add fish, seafood and goats cheese to your salad.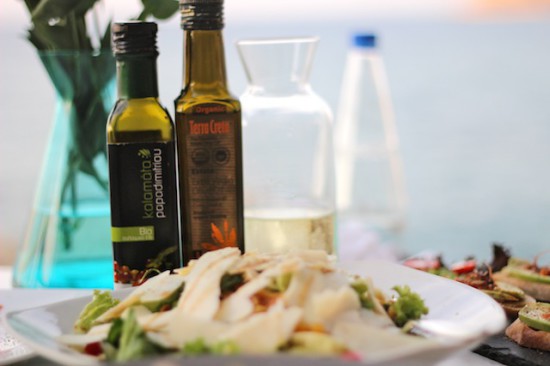 Local (Cretan) food includes the most delicious organic vegetables and herbs, like stamnagathi (wild green plants, which are very tasty) and fava (yellow peas), ksinomizi and graviera (goats and sheep cheese), organic olive oil and the lovely Cretan wines. Sharing your food is the Greek way of enjoying good food and company.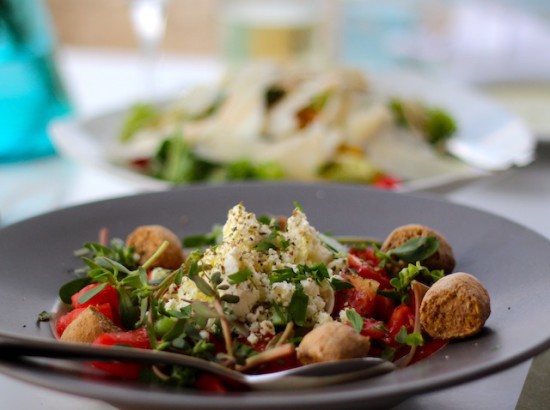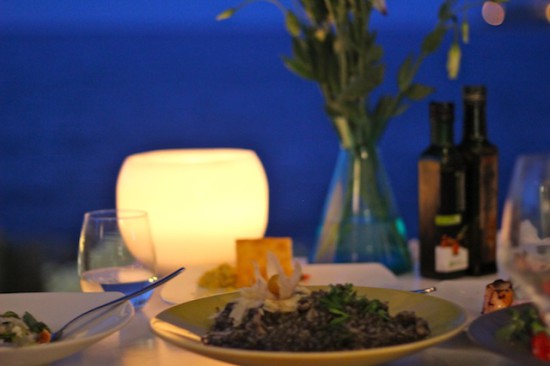 Prima Plora is an organic restaurant certified by the Agronutritional Cooperation.
Certified with the Label of Cretan Cuisine by the Region of Crete : cretan-nutrition.gr