Good food for take away at Picadeli in Santa Gertrudis. Picadeli was born as a collaboration between the La Paloma family and their friends. The deli fills the gap between going out for dinner and cooking a feast at home.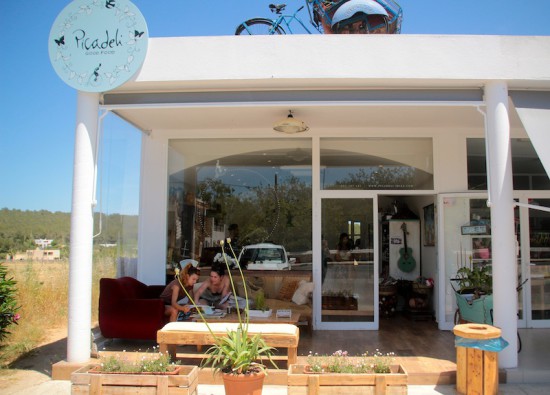 The food is local whenever possible, partly organic, and all disposables are recylable and compostable.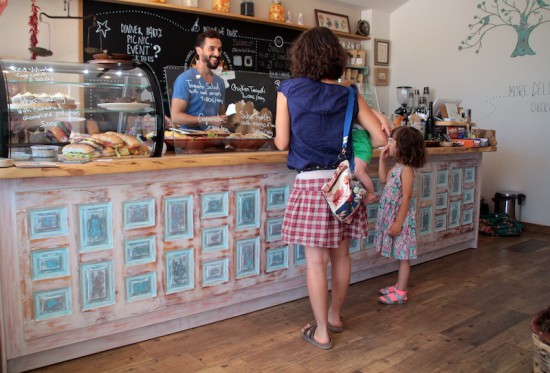 The flying table concept delivers beautifully arranged buffet tables set with delicious and healthy homemade food at your location of choice. Minimum of 10 people.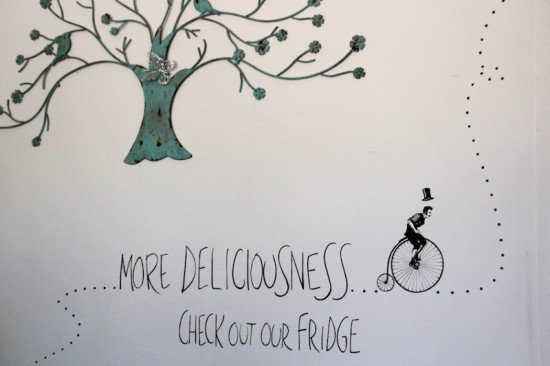 Doron, one of the employees at Picadeli asks me if I would like to see the cats. You bet! because I love cats : ).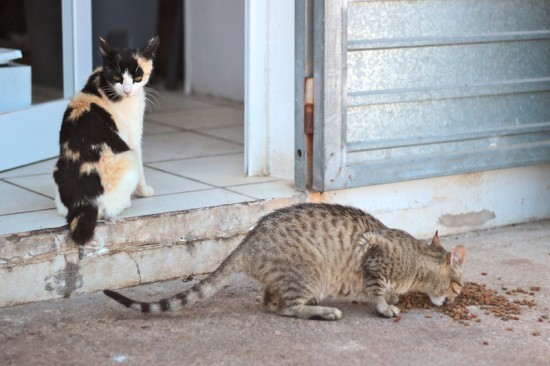 I'm happy to hear that he takes good care of them. When these sweet kittens are bigger, he will take them and their mother to the veterinarian to get them sterilised, because there are more than enough cats in Ibiza already.