I left Opatija and headed to Buzet to join a truffle hunt with dogs. After tasting some different truffle combinations (cheese, olive oil, honey and omelet) we were ready to go hunting! I must add that this is the only type of hunting that I like. It was an amazing experience, the dogs were incredible.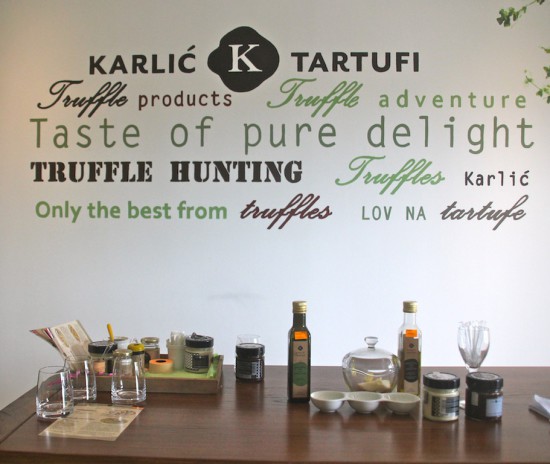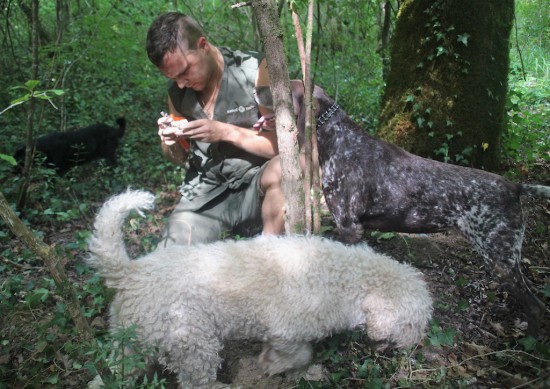 Today, September the 15th, is the opening of the white truffle season. The season for this 'Istrian Gold' ends in January, while the black truffle can be hunted all year round. At Karlic Tartufi they have 9 dogs. Today our hunters are Blacky, Candy (white and curly) and Leila. We had an excellent hunt as each of them found a white truffle.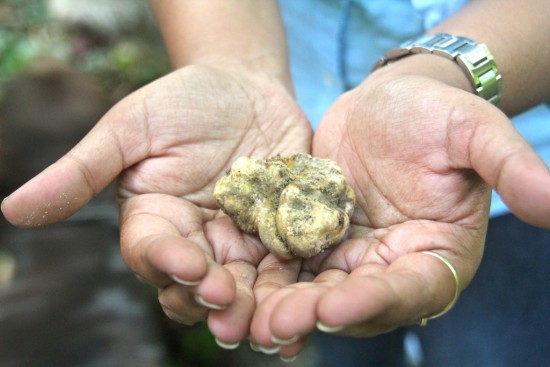 Ipsa olive oil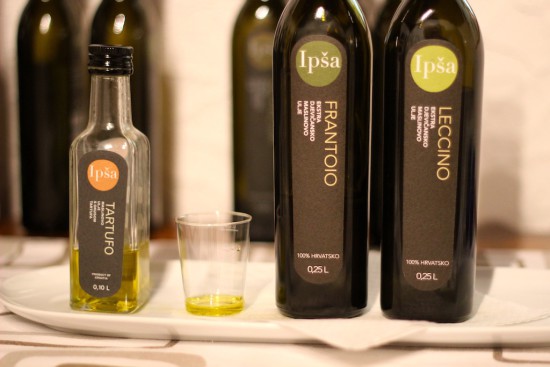 Ipsi is the name of tiny village where the Ipsa olive oil is made. The harvest of the olives starts at the beginning of October. The black olives are ripe when they start changing colour from green to black. All olive oil at Ipsi is produced in a natural way: olives are handpicked, crushed and pressed on the same day. Starting next year the Ipsa bottle will carry the organic label.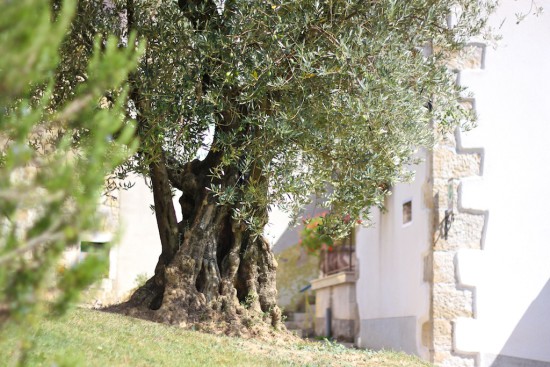 Join an olive oil tasting and buy delicious and healthy extra virgin olive oil as a souvenir.
Truffle lunch at Restaurant Zigante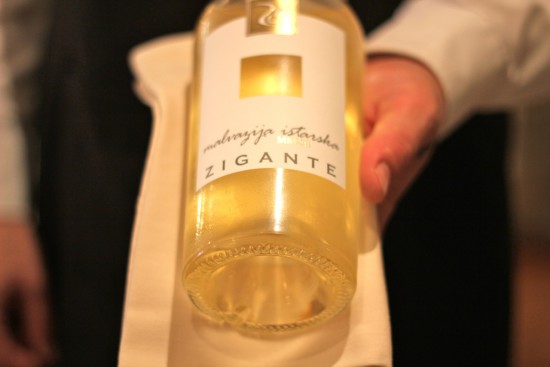 After the truffle hunt I enjoyed some more truffle delights. Restaurant Zigante is named after Giancarlo Zigante who found the biggest truffle in the world known to man. According to the Guiness book of records it weighed 1,31 kilograms!. This huge truffle was found in Livade, which since then has become the centre for truffles.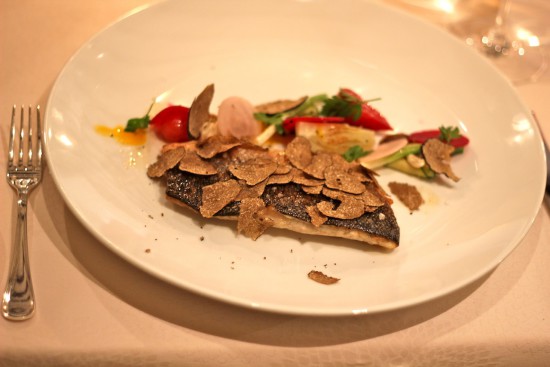 Restaurant Zigante is specialised in the Istrian truffle based menu. Delicious!
Wellness, dinner and stay at Hotel Kastel Motovun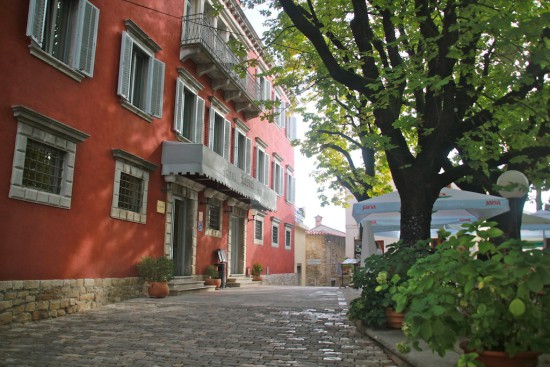 Hotel Kastel is situated in a 17th century palazzo on a Venetian square, atop of a 277 meter high hill. Enjoy a massage or a wellness treatment with all natural oils.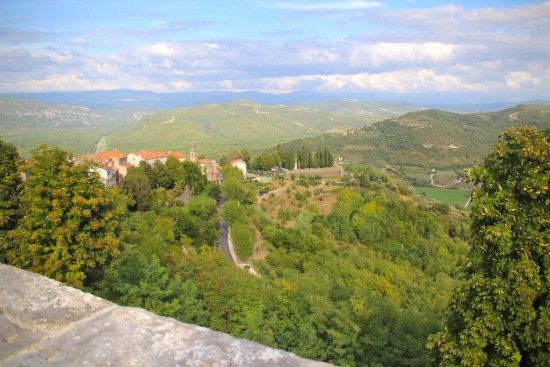 Dinner outside is lovely, but please don't make the same mistake as I did. After dinner I took a walk along the castle walls and was bitten by an incredible amount of tiger mosquito's.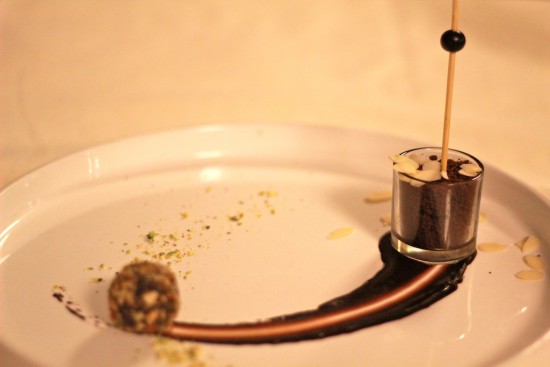 Beautiful Rovinj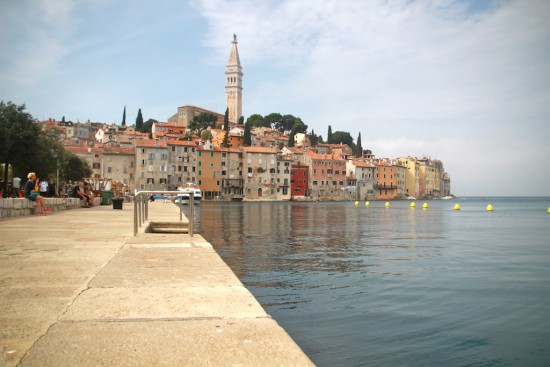 In Rovinj I met my lovely guide Mihaela who loved telling me everything there is to know about her beautiful hometown. She guided me through the old town and showed me all the hidden gems.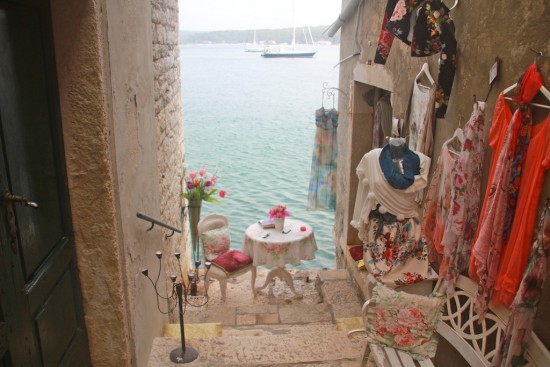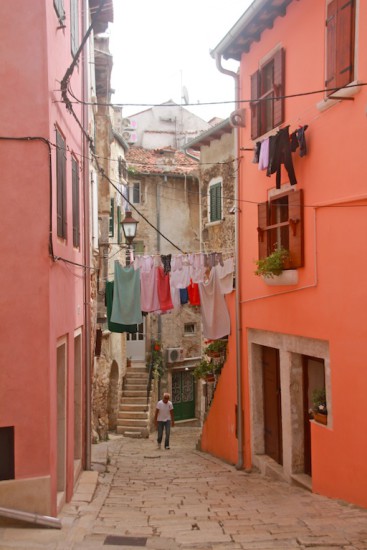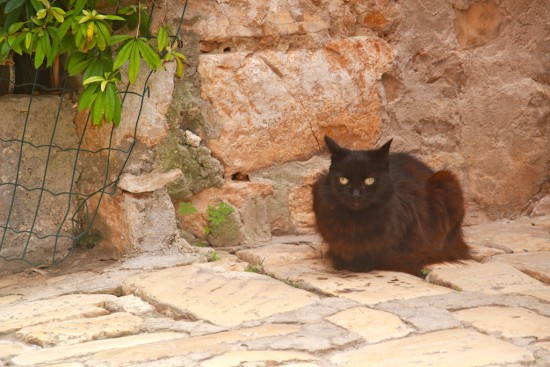 Lunch at wine hotel and restaurant Meneghetti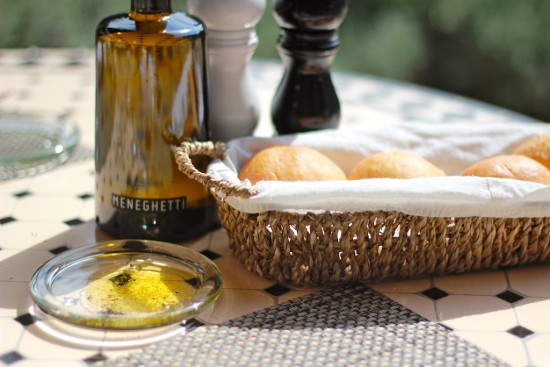 It was quite an adventure finding Meneghetti. I did not have an address for my GPS so I just had my intuition to rely on (that's always the best advice). It guided met to the small luxury wine hotel in the middle of nature.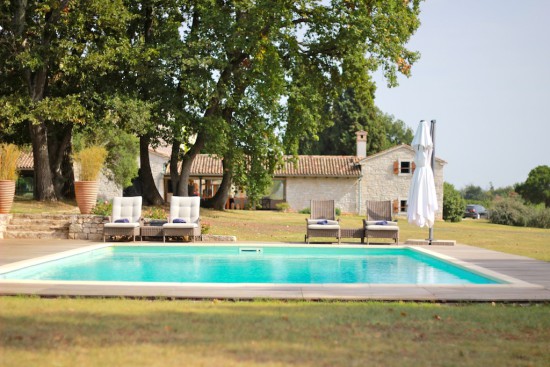 At the moment Meneghetti only has four rooms but they are planning on expanding to 20 rooms next year (2016). Chefs Danijela and Bojan prepared an amazing lunch with excellent local food and Meneghetti wine pairing. Ingredients are mostly from their own vegetable and herb garden, combined with homemade olive oil and wines.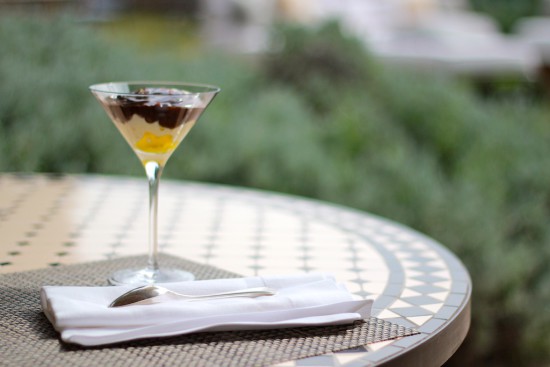 One of the most scrumptious desserts ever gave the finishing touch: olive oil, sea salt, soft vanilla ice cream, topped with dark chocolate.
Hotel Lone and Restaurant L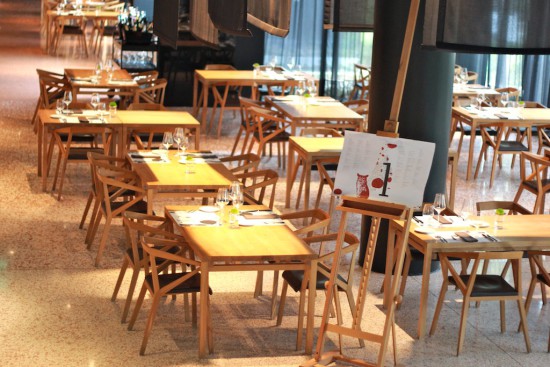 I talked with chef Teo Ivanisevic about his food. He prefers to work with regional Croatian ingredients and spices from around the world and blend them into an eclectic fusion cuisine. He also serves gluten-free and vegan dishes with a twist.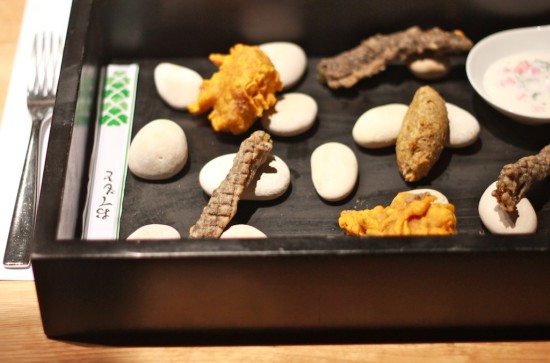 Or try his veggie tempura with cauliflower and kurkuma, green asparagus, and lentils,… and this amazing dessert.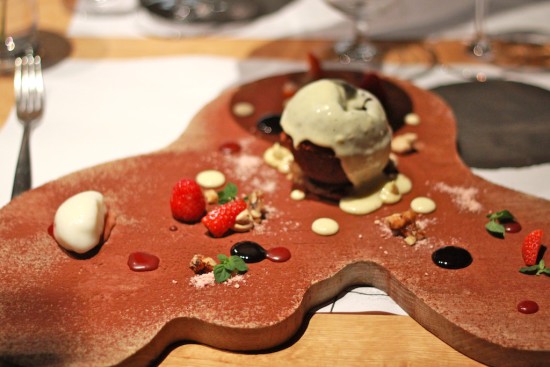 I do hope Teo will remove the foie gras from the menu. He's doing an amazing job with regional food and wines that in my opinion this old school 'delicacy' is misplaced.
The rooms in Hotel Lone, a member of Design Hotels, are well equiped and very comfortable. Thanks to my 137 mosquito bites I skipped my private outdoor pool, which is a shame.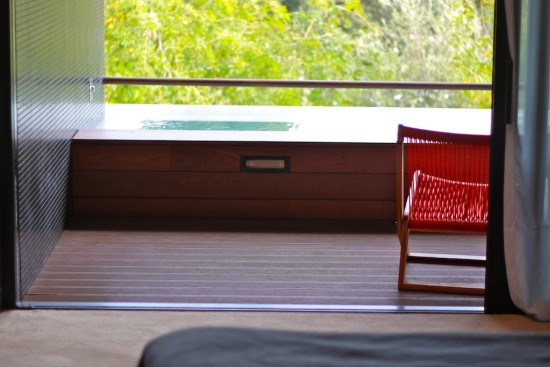 This road trip continues in Kvarner, where I started my trip in Opatija and after Rovinj I travelled to the islands of Cres, Losinj and Krk >>