"One happy island is not only the motto of Aruba, the people who live and work there make this slogan itself true," so says Juan, catering assistant from Amsterdam Manor Beach Resort. It is the standard after each question or phrase. Someone might say, "I like green tea." And if the person brings the tea, the response will be "one happy island! Thank you". "One happy island…" It's like the Australian 'no worries'. I'll take you gladly to the most relaxing hotspots in Aruba.
10x things to do in Aruba
1. Yoga with sea views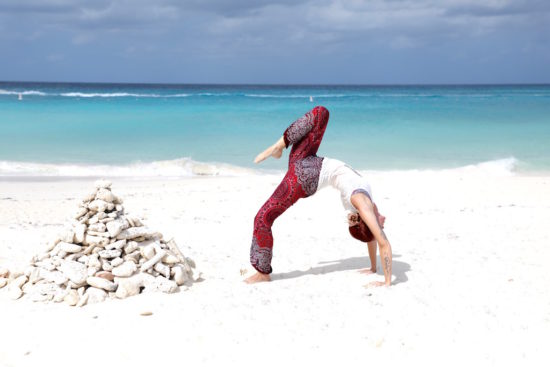 I started with a yoga class on my first day in Aruba. What a wonderfully relaxed start of the day. And maybe also a good cure for jet lag.
Andrea Herrera, my yoga teacher from Venezuela, provided multiple lessons per week. You buy a ticket in advance, and as a non-hotel guest you are welcome. Afterwards, I enjoyed a healthy smoothie Island Detox, with pineapple, spinach, and lime juice.
2. SUP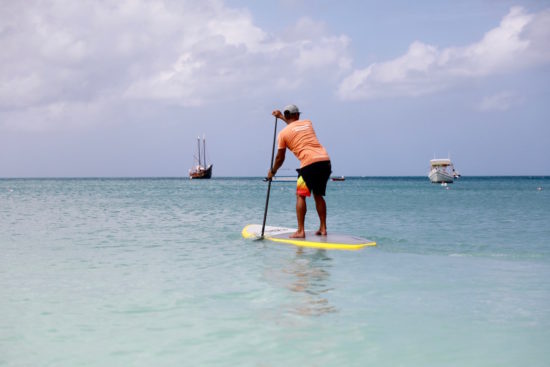 The first time I did SUP – Stand Up Paddling. It was such a cool thing to do. Beforehand I was wondering if I could even stand on such a board. Thanks to SUP instructor, Dennis, who advised me to look forward instead of down. Eventually, it went quite well. In the beginning, it was a little awkward, as I paddled a long way in 10 minutes.
3. Flamingo Beach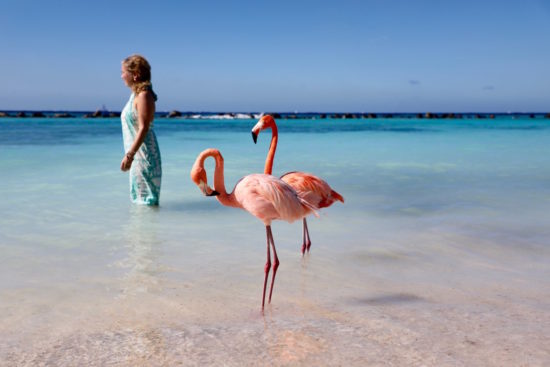 The location for a photo with these pink beauties? Take a speedboat to Renaissance Island. This is especially nice if you are a guest at the Renaissance Hotel, because then your stay includes the entrance and a free boat ride.
These flamingos are not afraid of people; they walk around among the tourists. The only thing is that they cannot fly away because they have no wings.
4. Donkeys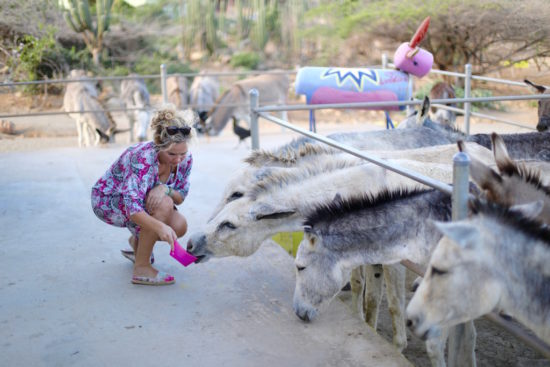 Crazy about donkeys? Visit the sanctuary. Do not make the same mistake I made. Drive straight to the right place because the sanctuary has moved. There are about 125 donkeys there. Before that, the donkeys were walking around freely in nature. Well, what is good and what is less good?
Are they better off in shelters or in their original free habitat while in direct contact with traffic, with the risk of collisions?
5. Snorkelling and a boat trip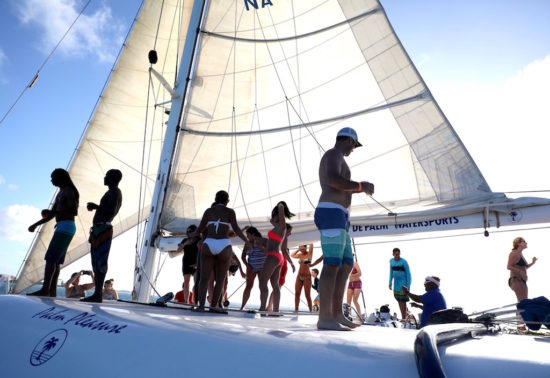 Always nice you might think: take a boat trip, swim, snorkel and look at the fish. Frankly, it was a bit disappointing, because it was on a party boat with loud music. I really expected more even from the underwater world.
6. Mmm … massage
Pure pleasure! A massage at Okeanos Spa at the Renaissance Hotel. You choose your favourite oil and just relax …
7. Arikok National Park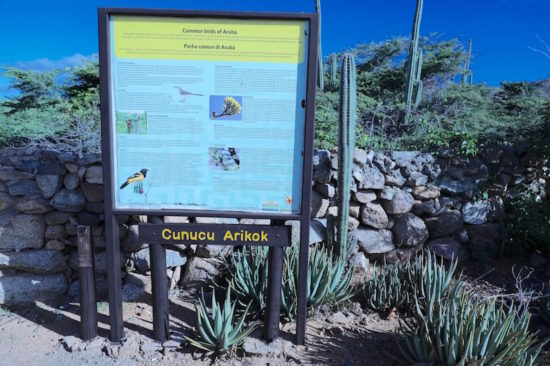 Do you like nature? Visit Arikok National Park, named after Dutchman, Arie Kok.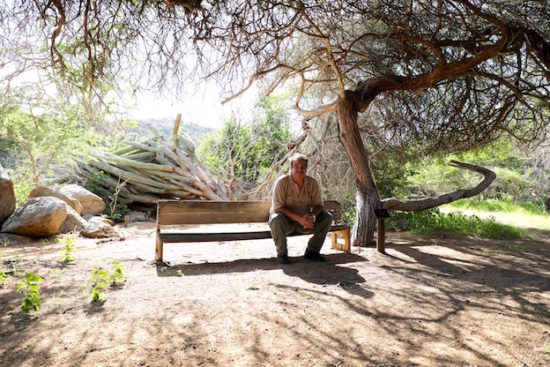 Passionate ranger, Julio Beaujon shares his ideas about conservation, the importance of education and fun in nature. This National Park covers nearly 20% of the area of the island. What animals may you encounter? Many birds, including the Aruban burrowing owl and parakeets. Lizards in green and blue, goats, and yes … there are also rare snakes.
More nature? For rugged nature and secluded beaches, visit the north of the island. With a beautiful lighthouse, the beach of Boca Prins and tasty lunch, this is an eponymous eatery.
8. Aloe vera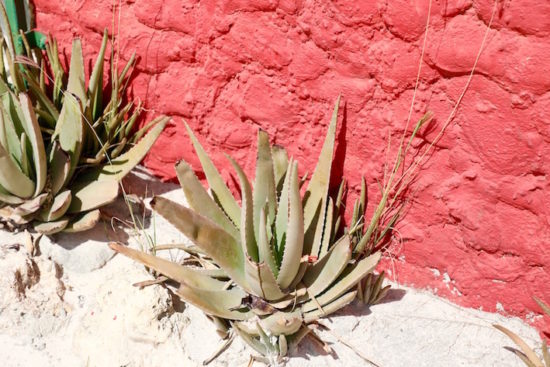 Products made of aloe vera are perhaps the best-known wellness products from Aruba. I've heard people say that the plants are of exceptional quality.
9. Amsterdam Manor Beach Resort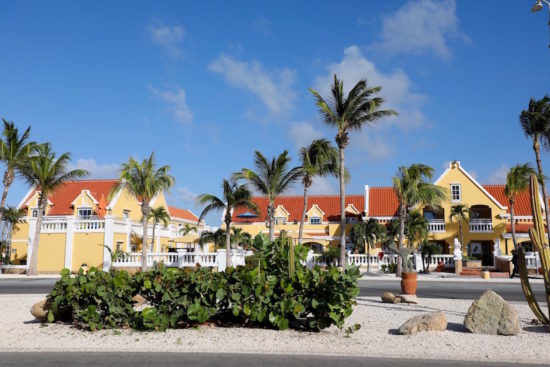 At Amsterdam Manor Beach Resort, you will find the eco-refills aloe vera with shower gel and shampoo on your bathroom wall. We are very fortunate to have stayed here. You cross the street and you're on Eagle Beach.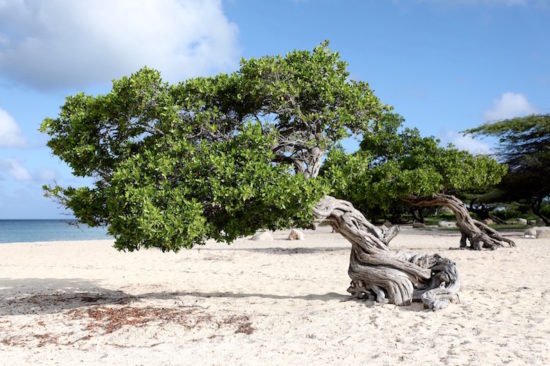 From our terrace, we have a view of the only two fofoti trees that can be found on the beaches of Aruba.
10. Sustainability in Aruba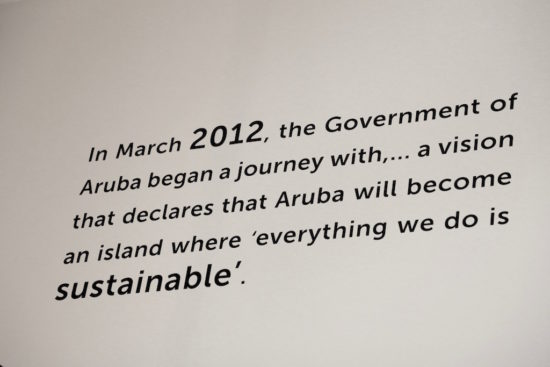 Aruba wants to distinguish itself as a sustainable island for locals and tourists.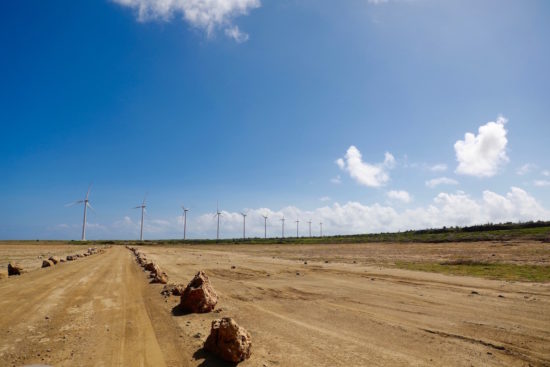 There are so far ten windmills on the island. If all goes well, this number will soon be doubled. The only question is, where are they placed?
10x Aruba restaurants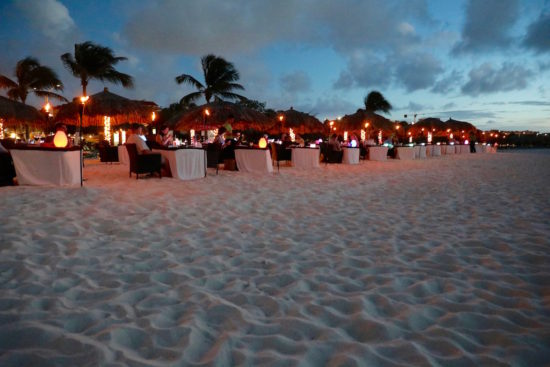 You might like to read: 10x Aruba restaurants.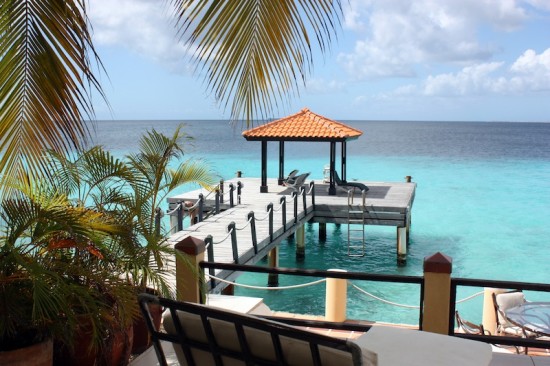 More Dutch Caribbean? Green travel tips in Bonaire >>