Rotas da Ilha Verde is a small vegetarian restaurant with a living room feel. They serve the best food I had during my stay in the Azores. That's why I had dinner there twice. I have only positive remarks: a lot of choice, wonderful combinations, fresh juices just consisting of fruit and nothing else, local cheese, delicious desserts and very friendly waiters.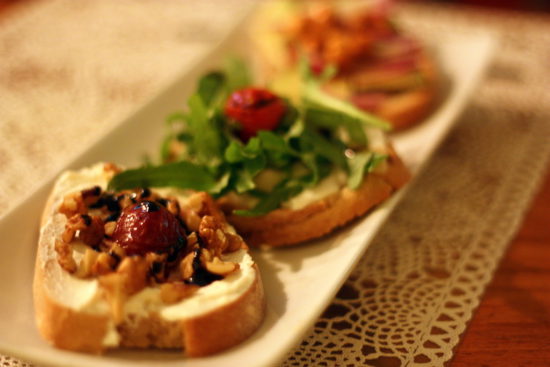 This restaurant uses over 60% organic ingredients on their menu. I especially enjoyed the zucchini noodles with mushrooms, local chili pepper chutney, cashew nuts, mint leaves and island cheese.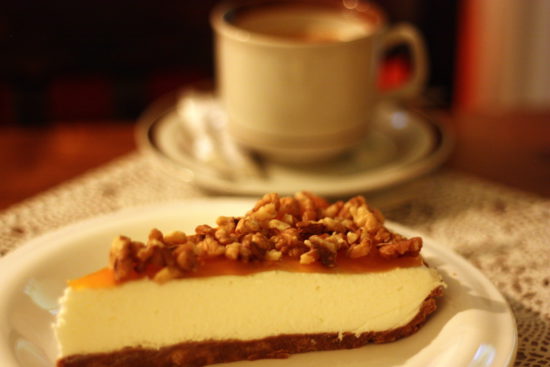 And also the pumpkin cheesecake was delicious. Most of their vegetables, fruits and cheese come from the local fresh market, Mercado da Graca. A lot of their agricultural produce is organic, but not all. They are working on it, though. This restaurant is a heaven for vegetarians, especially in the Azores where it is hard to find something without meat or fish. Reservation recommended.
Restaurant Casa da Rosa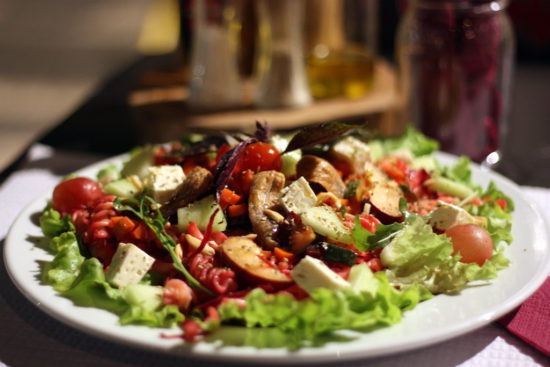 At Restaurant Casa da Rosa, they work with local ingredients and they offer a small but nice range of vegetarian plates. I ordered a vegetarian salad which was a very good choice. Good value for money. Casa da Rosa is definitely worth a visit in The Azores!
Arruda pineapple plantation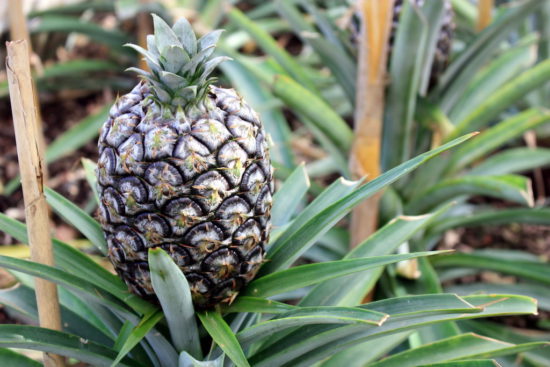 Just outside Ponta Delgada you will find the Arruda pineapple plantation. Like the tea plantation Gorreana, this is an old and small family business. It is the only place in Europe where they grow pineapples. No electricity is used since they use the sun as the source of energy for the greenhouses in which the pineapples grow. Also, they don't use any pesticides. Incredible how much work by hand has to be done to grow a little seed in 2 years to an eatable pineapple. You can walk around and see the greenhouses with pineapples in various stages of the growth cycle.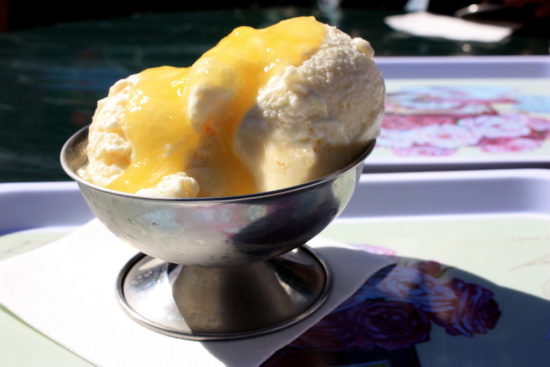 Also, they sell great homemade pineapple ice cream and juice on the spot and some nice souvenirs.
Organic tea plantation Gorreana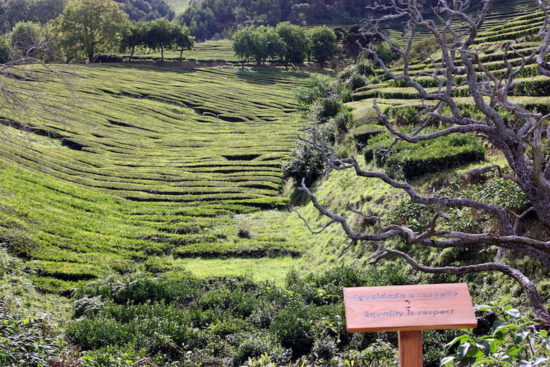 Sao Miguel holds the oldest and only tea plantation in Europe. The plantation is grown hundreds of miles away from industrial pollution in the green hills. Gorreana does not use any chemicals in their plantations since the plants have no natural enemies. Also, they use no dyes or preservatives.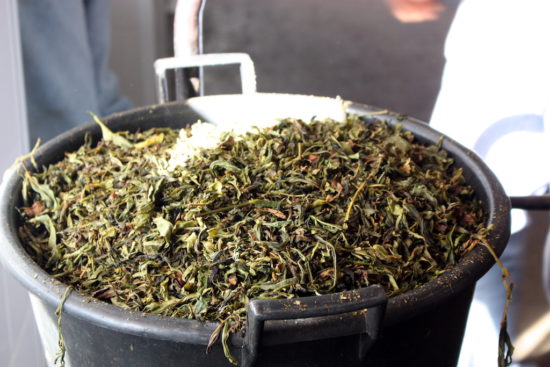 Therefore, the small family business produces organic green & black tea. I visited the plantation and the factory where I could watch the whole production process and of course taste the tea! They still use the machines from 1840.
Factory of 'Queijadas' da Vila Franca do Campo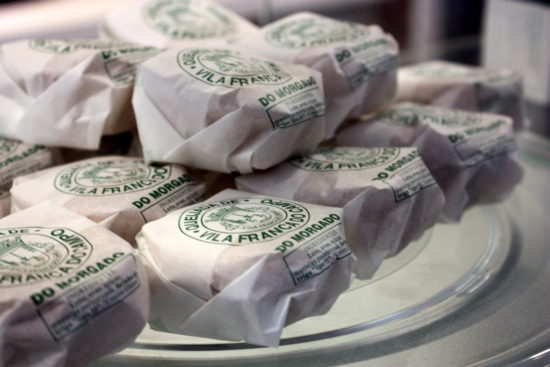 Queijadas (typical sweet pastry) are handmade by the Morgado family, from pure ingredients like fresh milk and eggs coming from small local producers. Nuns of the old Convent of Santo André in São Miguel Island created a recipe that became one of the most wanted typical sweets from the Azores. Since the 16th century, when the Convent was built, this recipe has been enjoyed by many generations of Azoreans. Make sure you try one (or two!) 'Queijadas da Vila Franca do Campo'. I even took a few home and enjoyed the unmistakable precious flavour a few days after I arrived home.
Mercado da Graça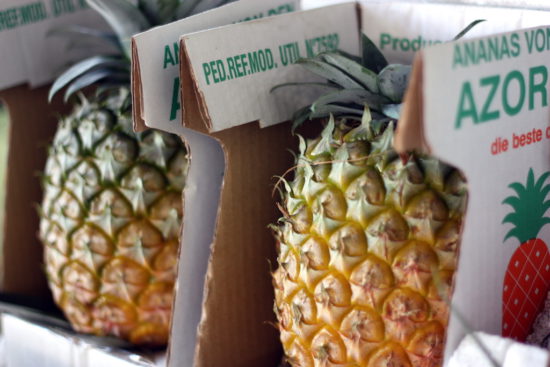 At Mercado da Graça, you will find mostly locally grown and organically produced foods. Fresh fish, meat, fruit, vegetables (like the famous sweet pineapple) and locally produced cheese, honey, wines, tea, bread, and herbs are great examples.
What to do in The Azores?
A visit to the main village of the island Sao Miguel, Ponta Delgada, the three botanical gardens, Terra Nostra Park,… More Azores tips >>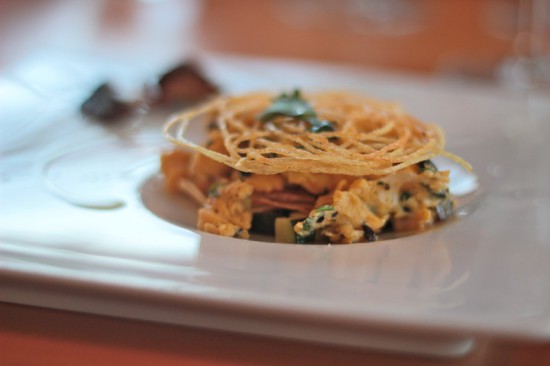 Portugal tips in Lisbon, Porto, Alentejo, Center of Portugal and Madeira >>