On our previous trip to Lisbon, Cascais, and Sintra I was impressed by the charm of the Portuguese capital. Before heading to Alentejo to join a gastronomy and wine press trip, I decided to visit Lisbon again. I gave myself 24 hours. The 5 top must visits in Lisbon:
1. Stay and have dinner at sustainable Inspira Santa Marta Hotel
I came across the Inspira Santa Marta Hotel while searching for sustainable, eco and green hotels in Lisbon. Feng shui is present in all parts of the hotel, from the lobby to the rooms.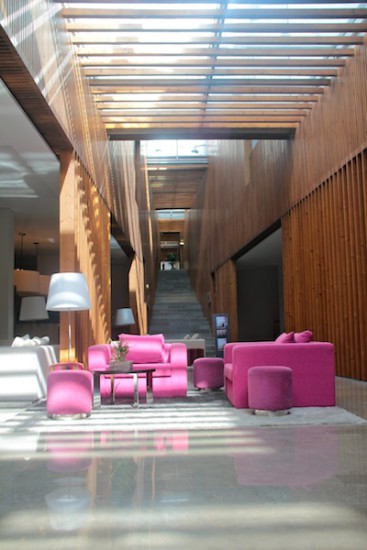 What is so sustainable about Inspira Hotel? The hotel is recognised by Green Globe and Green Key because of their proven reduction of energy and water usage, their use of solar panels, green energy, and local and organic food. But they do much more. A monthly get-together is organised for the staff on how to improve their actions towards being more sustainable in the hotel but also in the outside world. They organise shared activities for helping homeless people or they lend a hand in the cities' botanical garden. The 45 staff are proud to work in the hotel because they get to make a difference. This four-star boutique hotel is all about storytelling and personality.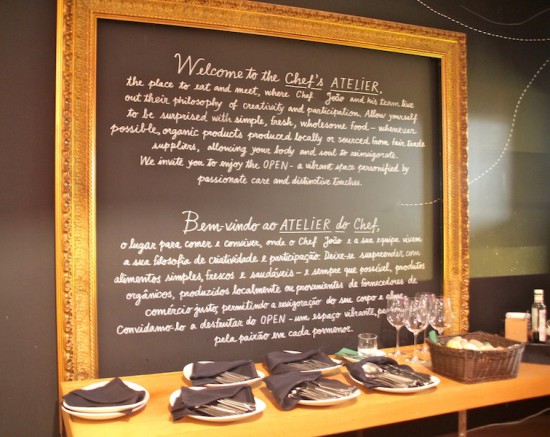 Dinner at Open Brasserie Mediterrânica, the hotel's restaurant.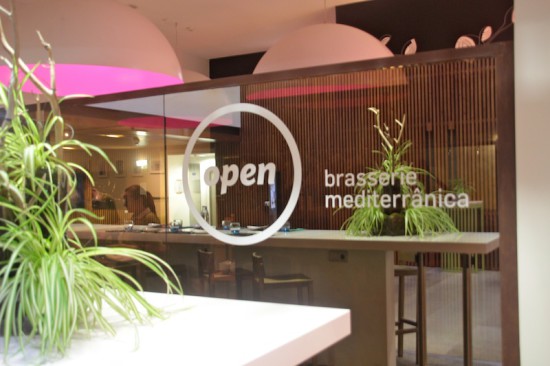 Grilled vegetables, one of my favourite starters: eggplant, cherry tomatoes, mushrooms, peas and Azeitão (local goatcheese). Lots of veggies accompany all the meals.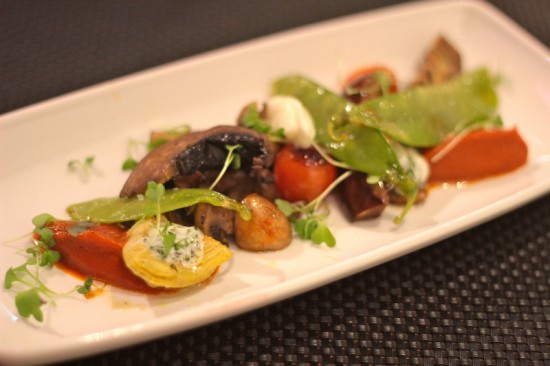 Lovely organic Portuguese wines, especially this yellow labeled Esporão from Alentejo!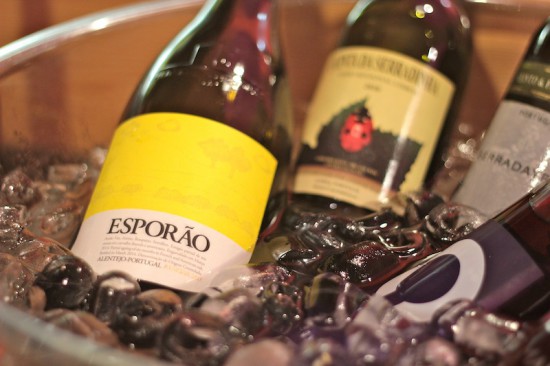 Last but not least: the restaurant is one of the few restaurants in Lisbon with a gluten free certification.
2. Delicious and healthy organic brunch at Detox Lounge by Liquid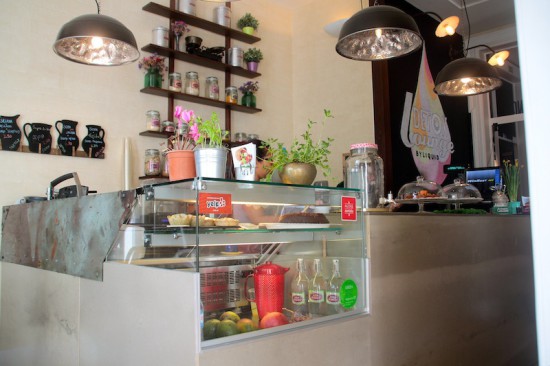 Healthy food and juice bar Liquid has four locations in Lisbon. I visited the Detox Lounge by Liquid, located in the hip and happening neighbourhood of Chiado. This cosy lunchroom is run by a mother, her daughter, and their kitchen team, all of them, lovely, welcoming people.
Their three motto's are: 'We believe in eating real food!', and: 'Don't eat less, eat better! It's not a diet… It's called eating healthy!' I couldn't agree more : ).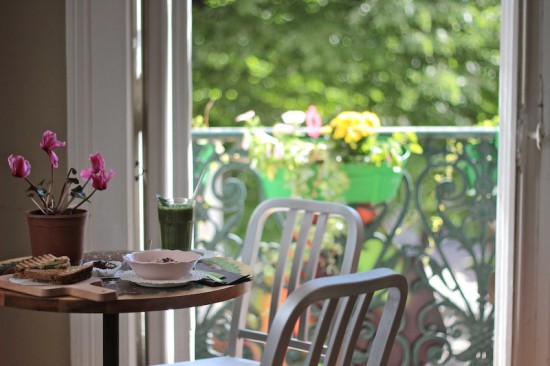 A tasty brunch is served: oat porridge with honey, a delicious carrot cake topped with raw chocolate, a veggie toast and a healthy green smoothie.
3. Visit Quinoa Organic Bakery
Update! Unfortunately I read Quina Organic Bakery closed its doors. Anyone more tips where to eat local, organic, and tasty food? Please share in the comments below. Obrigada!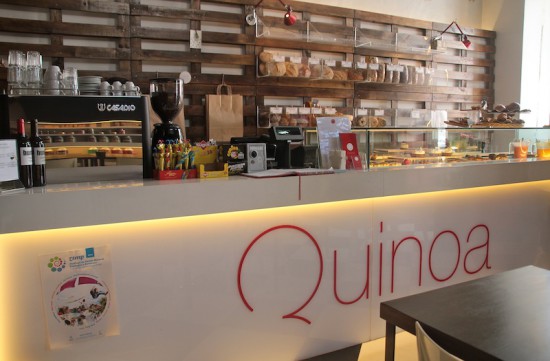 All the bread at Quinoa Organic Bakery is made with organically produced ingredients. They use a lot of different cereal varieties like spelt, corn, and, of course, quinoa.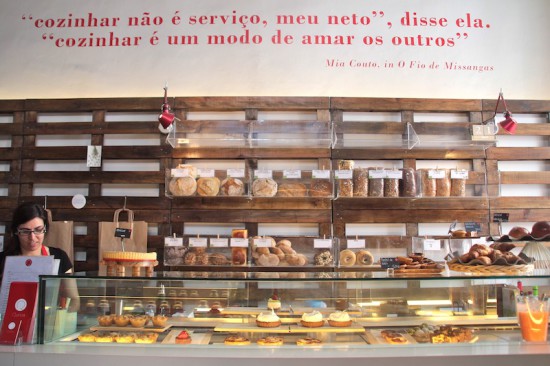 Not organic, but a must try: pastéis de belém, a Portuguese delight.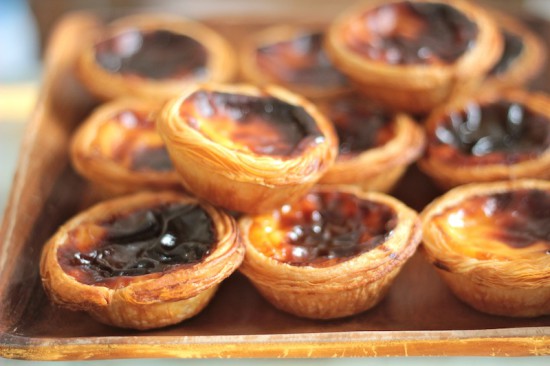 4. Take the Santa Justa lift and enjoy the view
As in every city, it's just nice to walk around Lisbon and let yourself be surprised at whatever crosses your path. I came across the Santa Justa lift and I decided to ride it up to the top and enjoy the view.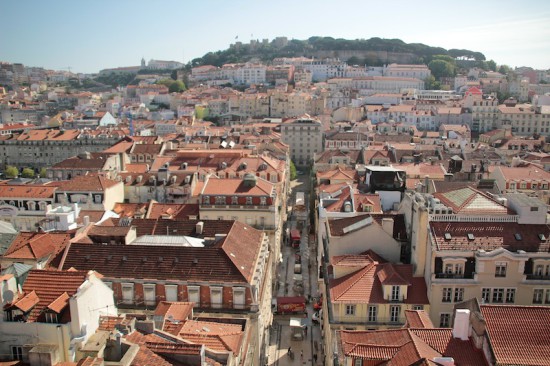 5. Visit the Mercado da Ribeira
A tip for foodies: visit the Mercado da Ribeira, a food hall with restaurants and shops amongst which you will find this lovely shop packed with just sardines, Conserveira de Lisboa.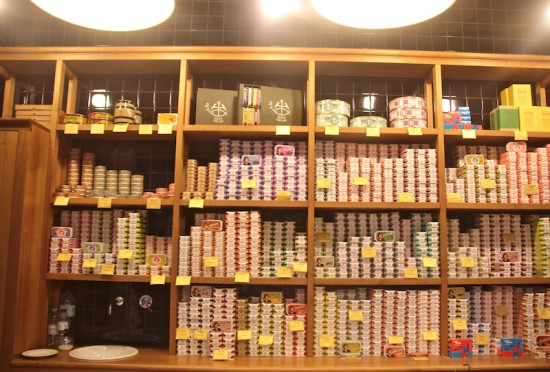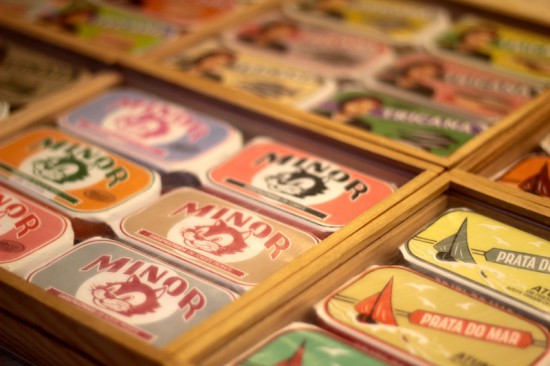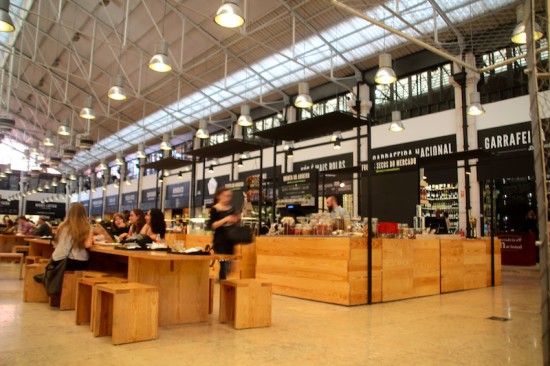 Now I'm ready to join the gastronomy and wine press trip to Alentejo, south of Lisbon.
Pure! Alentejo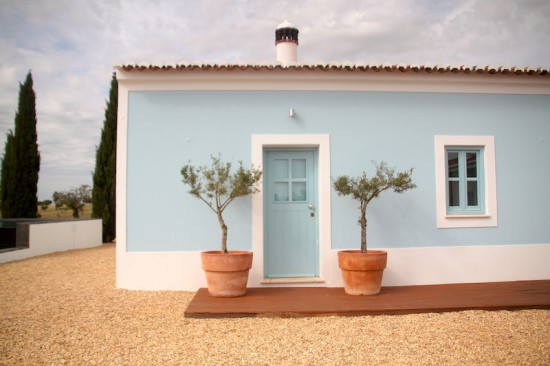 Pure! Alentejo >>