This vegetarian dish at Veneto restaurant in Rethymno tastes great: eggplant dip with fresh tomatoes and goats cheese yogurt. The owner promised me to send the recipe, I can't wait to receive it, but I had to promise not to share it, as it is a secret family recipe. At Veneto all vegetables are organic, just like the pork, the olives and the tea. All food is homemade, as are the liquers.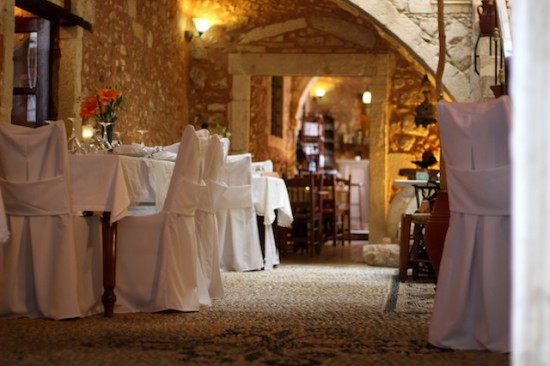 The interior is cozy and warm, and the staff friendly. They have a lovely courtyard at the back.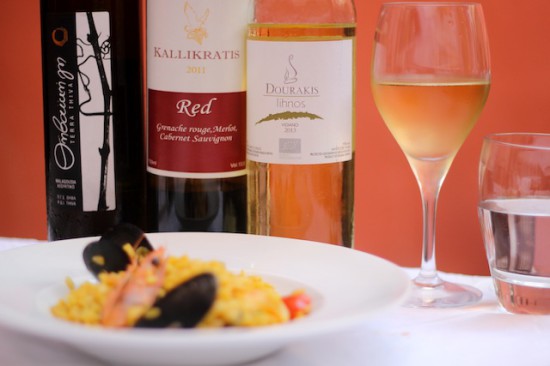 Maria, the sommelier, let us taste some delicious Cretan wines. Some of them are organic and the red one in the middle is produced by the owner himself.
Did you know the best saffron in the world is 'Crokos', saffron from Kozani? We had a seafood pasta with mussels, shrimps, calamari and saffron. The main use for saffron during antiquity was for medicinal purposes. Saffron possessed properties that helped with digestive ailments and it was used as an aphrodisiac. Several centuries later, people began to use saffron in cooking.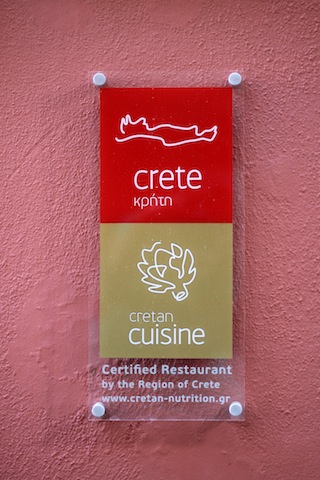 All restaurants which we visit for Pure! Crete are certified by the Region of Crete. At the moment there are 23 restaurants with the label 'Cretan cuisine'. The website cretan-nutrition.gr offers information about the healthy Cretan diet, which includes lots of tasty vegetables, fruit, olive oil, goats and sheep cheese, olives and wine.